About
View live, interactive map here.
Project goals
Identify the streets in San Rafael in most need of resurfacing (repaving or slurry seal) and execute an annual program to resurface City streets
As a part of street resurfacing, upgrade existing sidewalk at intersections with accessible ADA curb ramps
Want more information on current street resurfacing projects? Check out the sidebar on the left-hand side and click on the project you want to learn more about!
Budget
| | |
| --- | --- |
| Construction | $800,000-$1.2m/annually depending on gas tax revenues |
Overview
2023/24 Pavement Maintenance Project
The Department of Public Works is actively reviewing the streets in North San Rafael and in the process of developing a pavement maintenance project much like the 2022/23 Slurry Seal Project.
The Department of Public Works will also be doing some additional road maintenance in the Canal District. Louise Street, Larkspur Street, Alto Street, and Verdi Street have been selected to receive this additional pavement maintenance.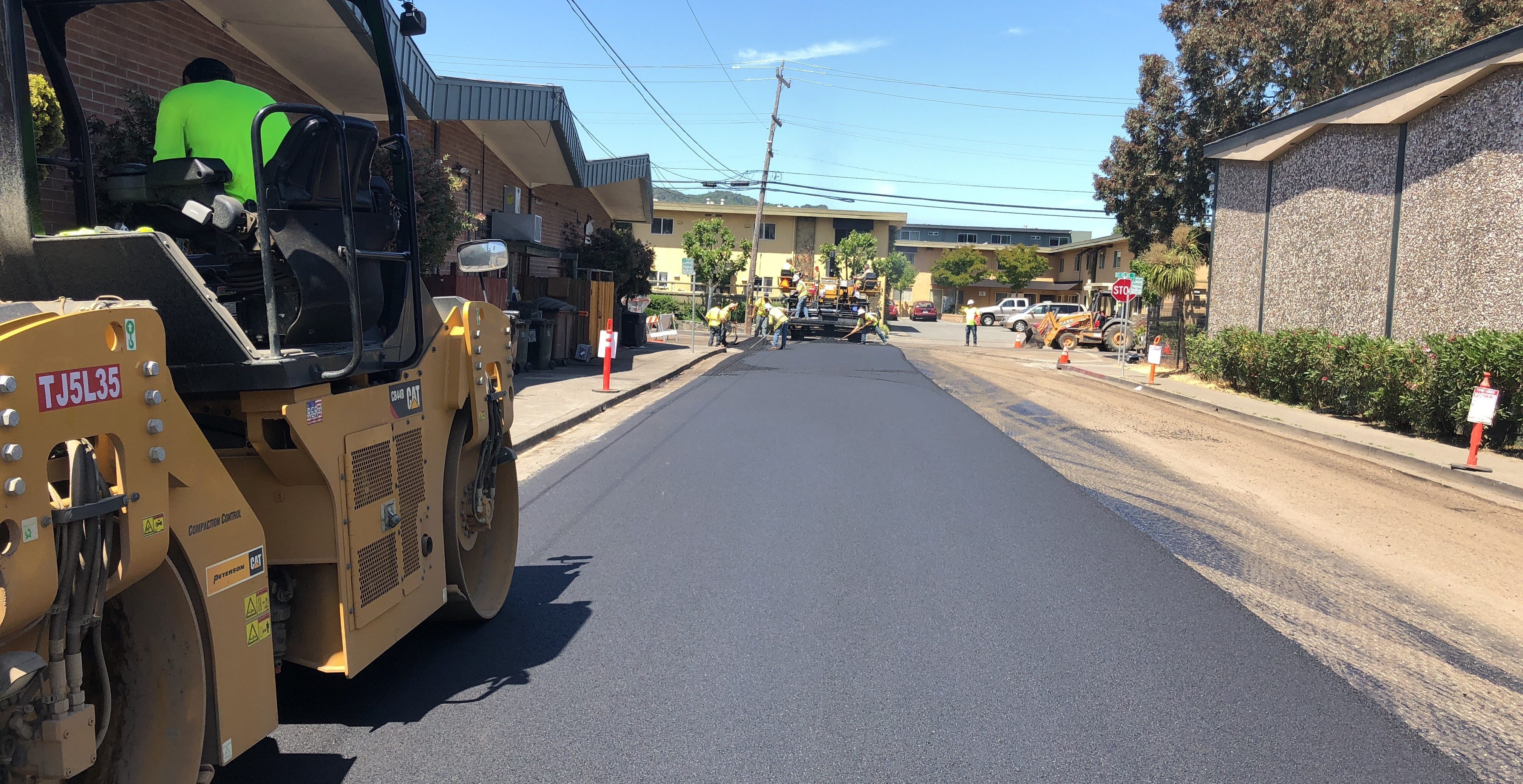 2022/23 Slurry Seal Project
On August 1st  2022, the 2022/23 Slurry Seal project is going to City Council to award a construction agreement to American Asphalt.  A slurry seal is the application of a mixture of water, asphalt emulsion, aggregate (very small crushed rock), and additives to an existing asphalt pavement surface. This year's pavement preservation project will include the removal of existing striping, crack sealing, slurry sealing, and the replacement of traffic striping and new crosswalks. This year the City will be placing almost 130,000 square yards of slurry seal on 8 miles of roadways!
Bret Harte Neighborhood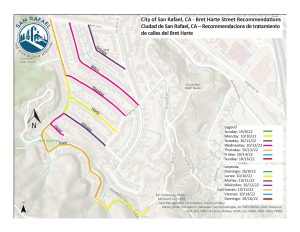 Canal District

District 2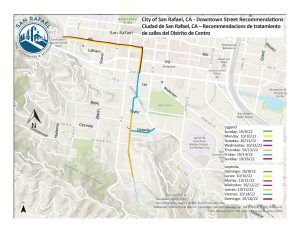 2021/22 Slurry Seal Project 
In October 2022, the City completed the 2021/22 Slurry Seal project that covered 12 miles of roadways with 200,000+ square yards of slurry seal! This project focused on the roadways in the Glenwood, Loch Lomond, and Dominican neighborhoods.
District 3