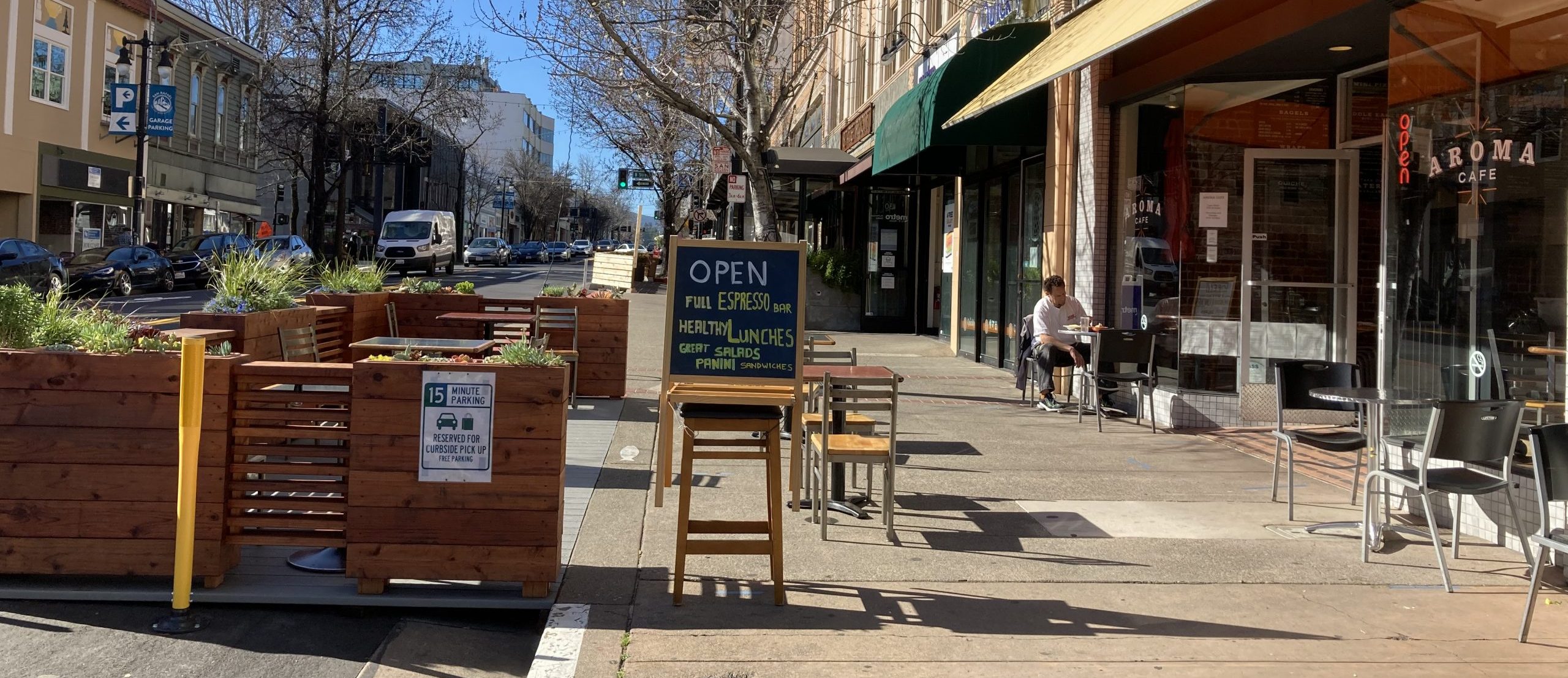 City of San Rafael 'Streetary' Program
The City of San Rafael is pleased to announce that we are continuing our street parklet dining program, now known as the Streetary Program. Initiated during the COVID-19 pandemic, the program has ensured the continued success and vitality of our restaurants and businesses hit hard by the pandemic.
As you may know, the City authorized the existing streetary program through a temporary emergency COVID-19 parklet program. Those businesses who applied for and were issued valid encroachment permits may operate their streetary until the current permits expire in November 30, 2022.
At the June 21, 2022 City Council Meeting, the City Council tentatively approved the Streetary Program Guidelines that were prepared with a focus on safety, beautification, and economic vitality. These draft Guidelines are expected to be formalized by City Council Resolution this September-October. The changes will take effect starting December 1, 2022 after the existing streetary permits expire.