Located just northwest of the Target store, the San Quentin Pump Station is a critical piece of drainage infrastructure that conveys storm runoff from a 400-acre drainage area into the San Rafael Bay. After more than 46 years of operation, the pump station will be demolished and a new, redesigned station will be constructed in its place. Additionally, improvements will be completed to the outfall pipe that conveys flow from the pump station to the bay.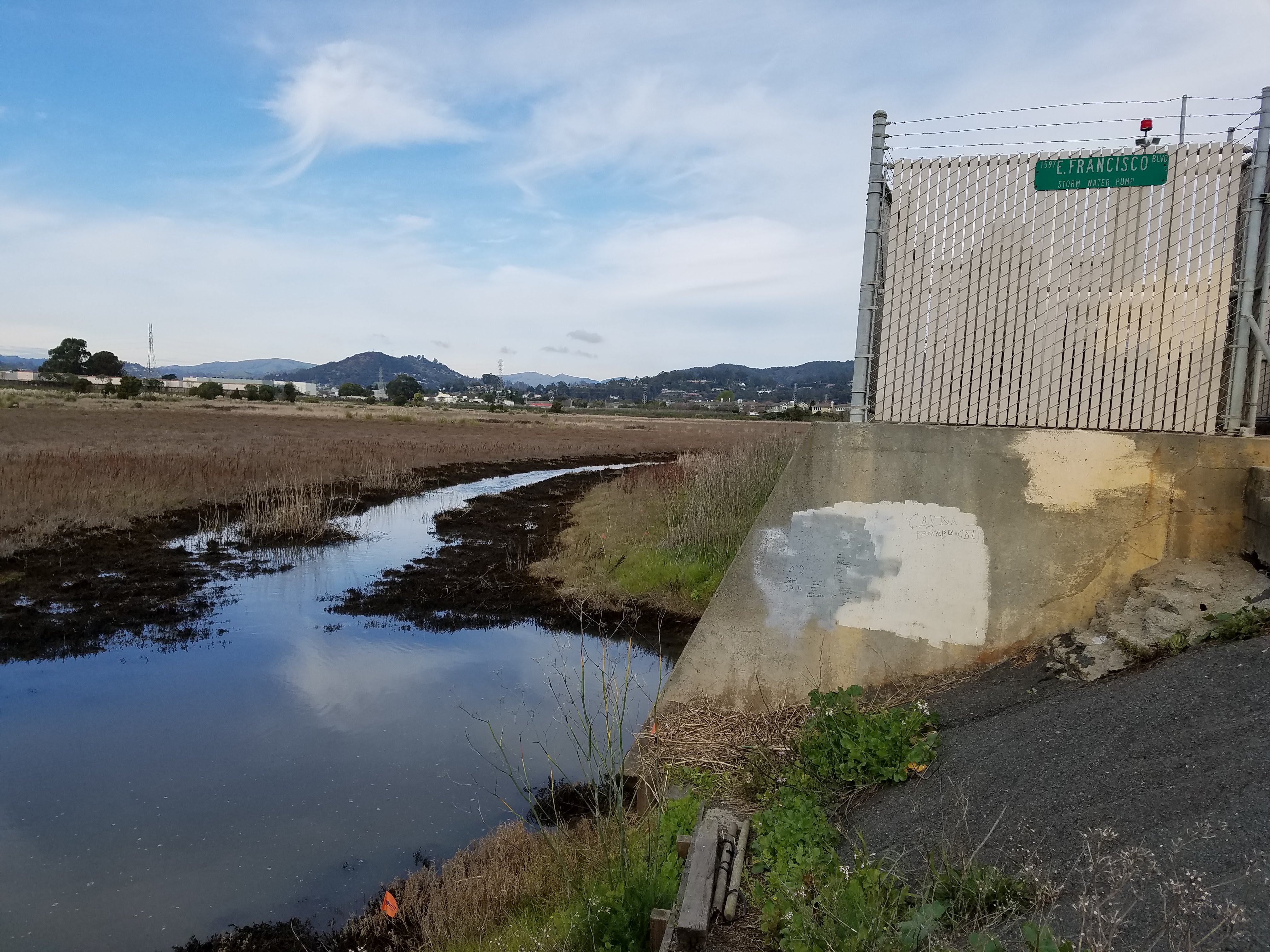 Overall Objective
Reconstruct the aging San Quentin Pump Station to continue providing critical flood protection to the southern San Rafael area.
Project Plan/Timeline
The City has procured the services of a consulting firm to prepare design plans and obtain regulatory permits. We anticipate that final design and permitting will be completed by the end of 2020.