Grand Avenue Protected Two-Way Cycle Track


Second Street to Fourth Street
About
Project goals
Provide a protected facility to get bicyclists and pedestrians north and south between Fourth Street and the Canal neighborhood
Close a gap in the San Francisco Bay Trail
Provide connectivity between the Canal neighborhood and Central San Rafael
Budget
| | |
| --- | --- |
| Planning/Design | $120,000 |
| Construction | $1,000,000 |
Overview
The City of San Rafael is continuously working on active transportation projects to improve the routes between the Canal neighborhood and Central San Rafael. In 2019, the Grand Avenue pedestrian and bicycle bridge was completed. In 2021, the pedestrian crossing between San Rafael High School and Montecito Plaza was completed and the Francisco Boulevard East sidewalk was widened to eight feet. In 2022, the City will launch a bike share system in partnership with the Transportation Authority of Marin (TAM) and cities along the Sonoma Marin Area Rail Transit (SMART) corridor. Also in 2022, the City has plans to construct a protected two-way cycle track and widened sidewalk on the east side of Grand Avenue from Second Street to Fourth Street. This would achieve the goal of getting bicyclists and pedestrians to and from Fourth Street, the main east-west multi-modal route through town. This segment is also a project in the Bicycle and Pedestrian Master Plan, 2018 Update as Project F2.
Below is an image of existing versus proposed on Grand Avenue between Second and Third Streets: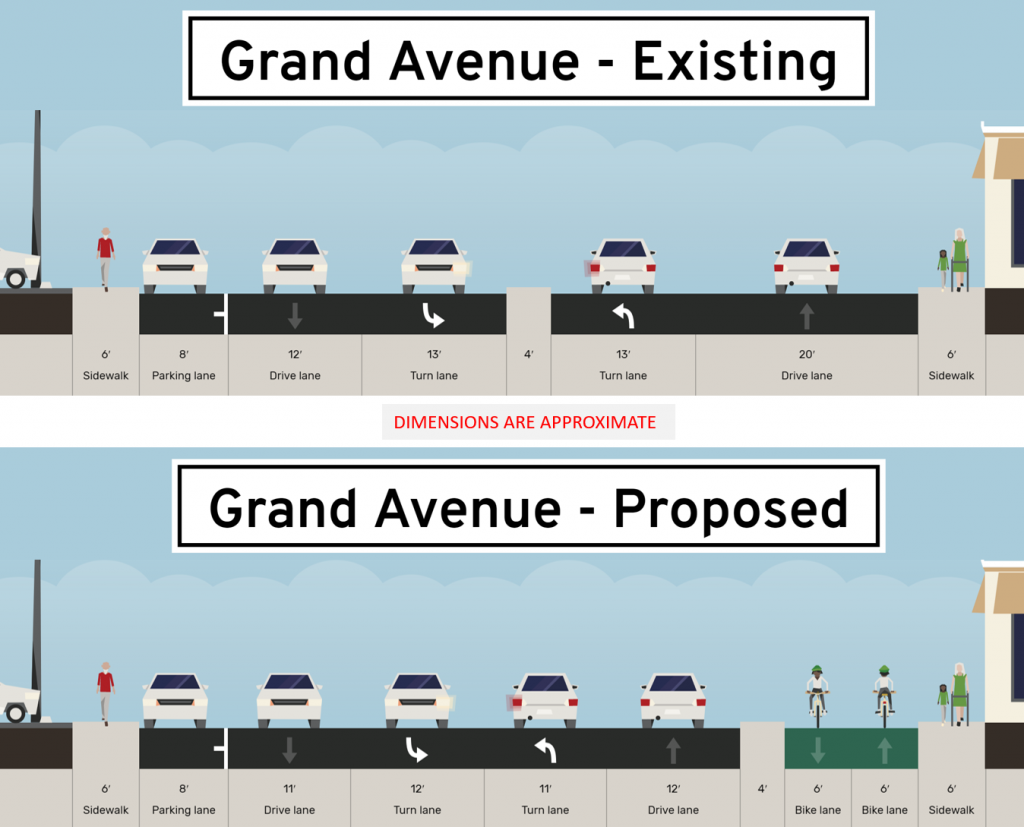 Figure 1 – Cross-section of Grand Ave between Third Street and Second Street
Impacts
This project achieves the goals of maintaining vehicle travel lanes and turn pockets on Grand Avenue between Fourth Street and Second Street but there would be an impact to on-street parking and one existing driveway.
Currently, Grand Avenue between Fourth Street and Third Street is one travel lane in each direction with some driveways and on-street parking on both sides. The on-street parking would remain in the southbound direction, but six on-street spaces would be eliminated in the northbound direction.
Grand Avenue between Third Street and Second Street is one travel lane with a turn pocket and on-street parking southbound and two travel lanes northbound, separated by a concrete median. There is also a driveway just north of Second Street that provides access to the gas station on the northeast corner of Second Street/Grand Avenue. The gas station currently has five driveways: one on Grand Avenue, two on Second Street, and two on Third Street. The existing median would be removed, and the travel lanes would all be shifted to the west. The driveway access on Grand Avenue would be eliminated as part of the cycle track improvements to eliminate a conflict point close to an intersection.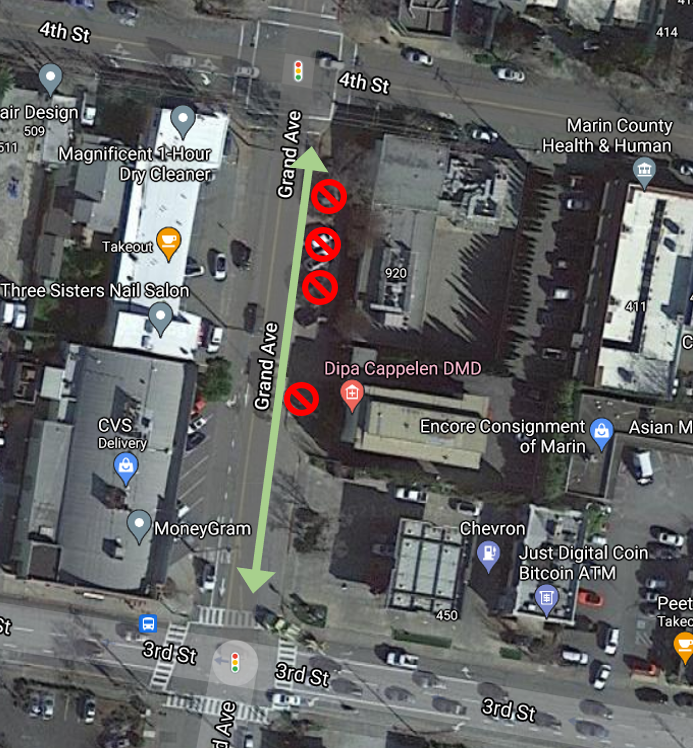 Figure 2 - Grand Ave between Fourth and Third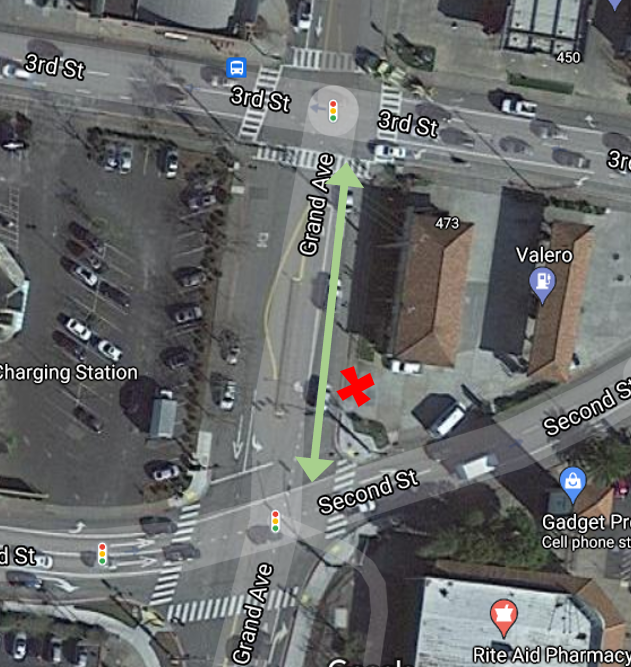 Timeline
| | |
| --- | --- |
| Design | January 2022 |
| Bids due | Spring 2022 |
| Construction | Mid 2023 |