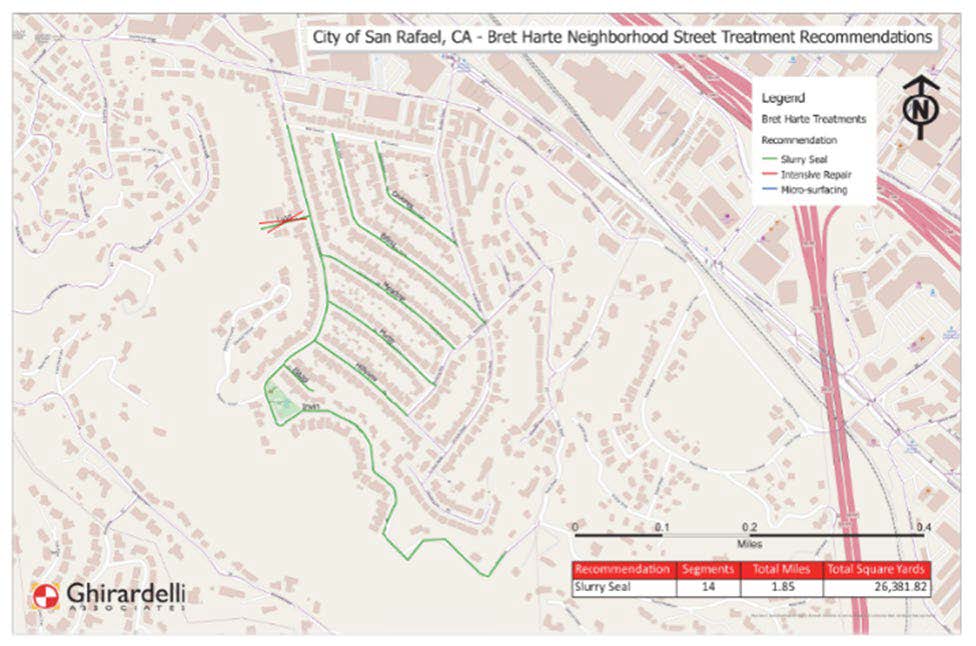 The City's annual Pavement Management Program started this week. The contractor
is doing the preliminary work for the slurry sealing of the next 8 +/- miles of the City's
Road network. This year's Pavement Management Program includes the removal of
traffic striping, crack sealing, placement of Slurry Seal, and the installation of new
striping.
The contractor is currently working on the placement of crack seal throughout the
work area and is anticipating the installation of the slurry seal in Mid-October. For
more information, please go the Pavement Management Programs' Website
https://www.cityofsanrafael.org/pavement/.