To translate this page/Traducir esta página: 

About
Project goals
Replace aging playground structures
Improve accessibility of the path of travel to the playground
Budget
Overview
Sun Valley Park is a community park that has been a gathering point for the Sun Valley neighborhood for decades.  Many in the neighborhood consider the park to be right in their backyard, and therefore a popular place for recreation.   This park is especially popular with the local families, as it is only a 10 min walk from Sun Valley Elementary School.  From the basketball court to the playground, the shaded bench area, and the open field, this quaint park has many offerings for the community to relax and enjoy.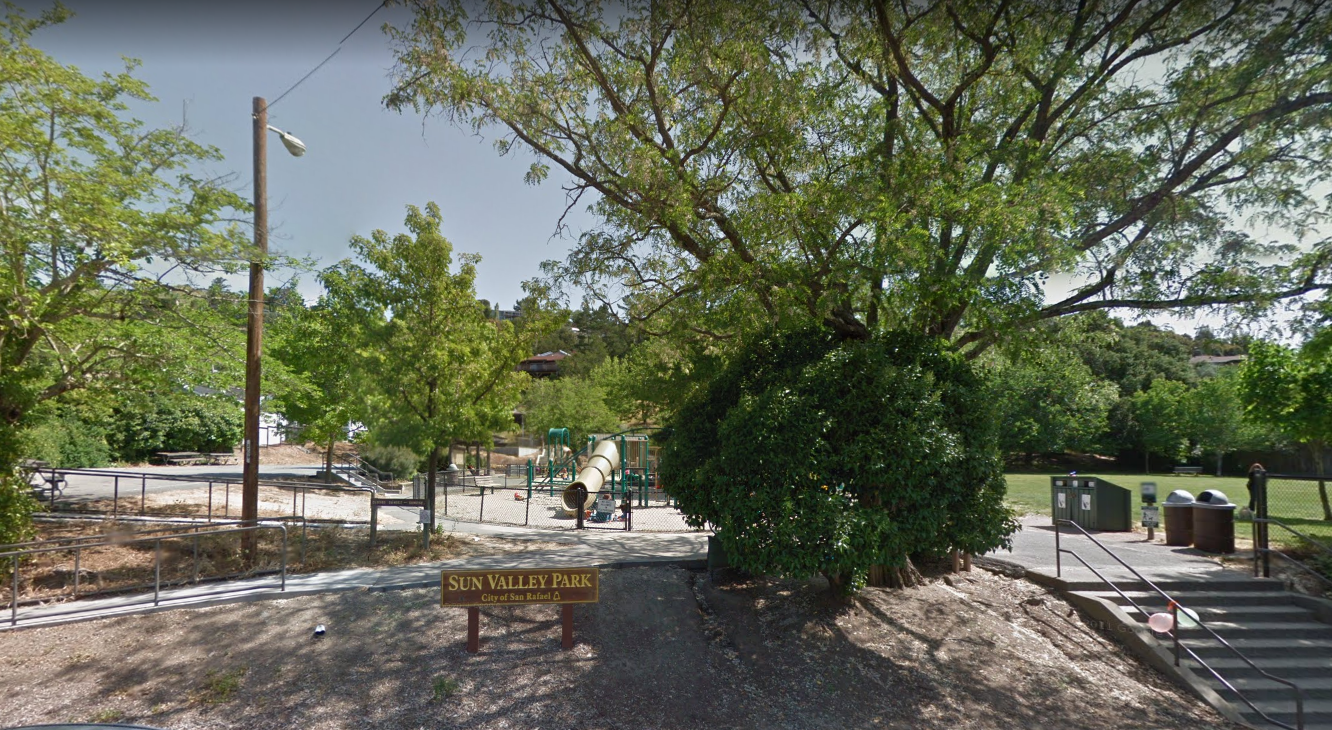 In September 2021, the Library and Recreation Department applied for and was awarded funds from the Proposition 68 Per Capita Grant.  The City has already engaged a consultant to facilitate design, and will later advertise the project to solicit bids from contractors to construct.
Community Input
In June, 2022, the City of San Rafael conducted a survey and outreach event for community input on the project. Approximately 50-60 residents participated in the June 18th meeting, with over 100 more completing the survey. This input will be incorporated into the recommended design for the playground replacement, which will be presented to the Park & Recreation Commission in July, 2022. The exact meeting date is being determined and will be posted here when available.
Additional information on the Park and Recreation Commission meetings, including how to access the agenda packet and participate in the meeting virtually is available on the City's website at: https://www.cityofsanrafael.org/park-and-recreation-commission/.
Timeline
| | |
| --- | --- |
| Submitted application for Proposition 68 per Capita Grant | September 2021 – October 2021 |
| Grant application is approved and grant funds are awarded to the City | November 2021 |
| Public meeting and survey | June 2022 |
| Recommended Design Presented to the Park & Recreation Commission | July 2022 |
| Advertise project to solicit bids | Summer/Fall 2022 |
| City Council Awards Contract | November 7, 2022 |
| Project Start | December 10, 2022 |
| Goal for project completion | June 2023 |
Project contact
Joanna Kwok, PE | Senior Civil Engineer
Joanna.Kwok@cityofsanrafael.org
415.485.3408