Essential Facilities and Measure E
Our new and improved essential facilities make San Rafael a safe place for our emergency personnel and for the community overall. Building from over a decade of community efforts to address San Rafael's aging essential public safety facilities, the Essential Facilities project consists of a total of seven projects, including a new public safety center across the street from City Hall. This project was funded through the voter-approved Measure E sales-tax.
These new, state-of-the-art buildings are seismically-safe and modern facilities for our firefighters, police officers, paramedics and dispatchers. Improvements include an upgraded dispatch and communications center, and a new classroom and training tower for emergency preparedness.
Here are the seven projects:
     New Public Safety Center (completed August 2020)
     Replacement of Fire Station 52 (completed November 2019)
     Replacement of Fire Station 57 (completed May 2019)
     Replacement of Fire Station 54 (construction phase - early 2023)
     Replacement of Fire Station 55 (construction phase - early 2023)
     Re-purpose of the first floor of City Hall vacated by SRPD
     Improvements to Fire Station 56
Moreover, Fire Station 52, Fire Station 57, and the Public Safety Center achieved LEED Gold-certification!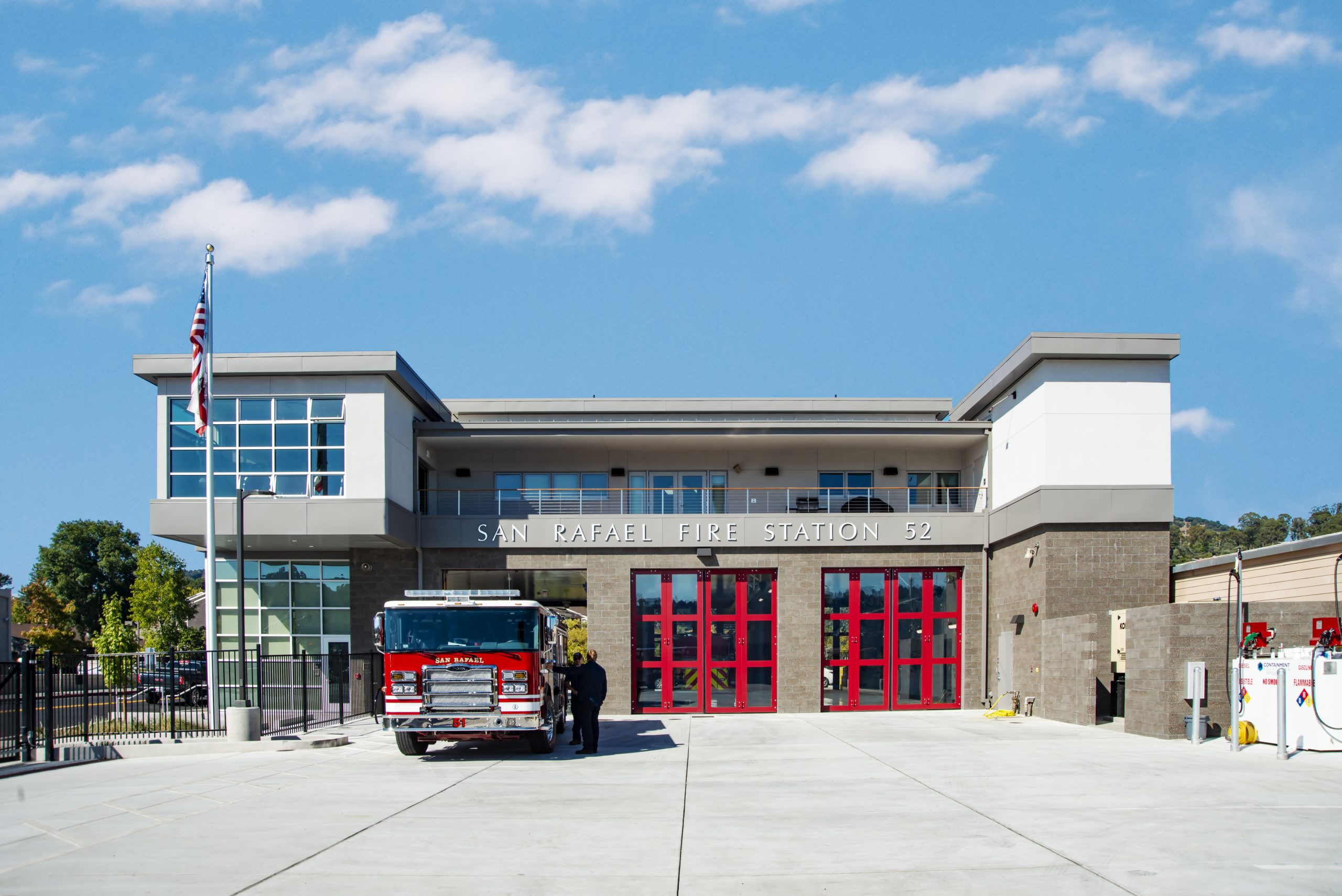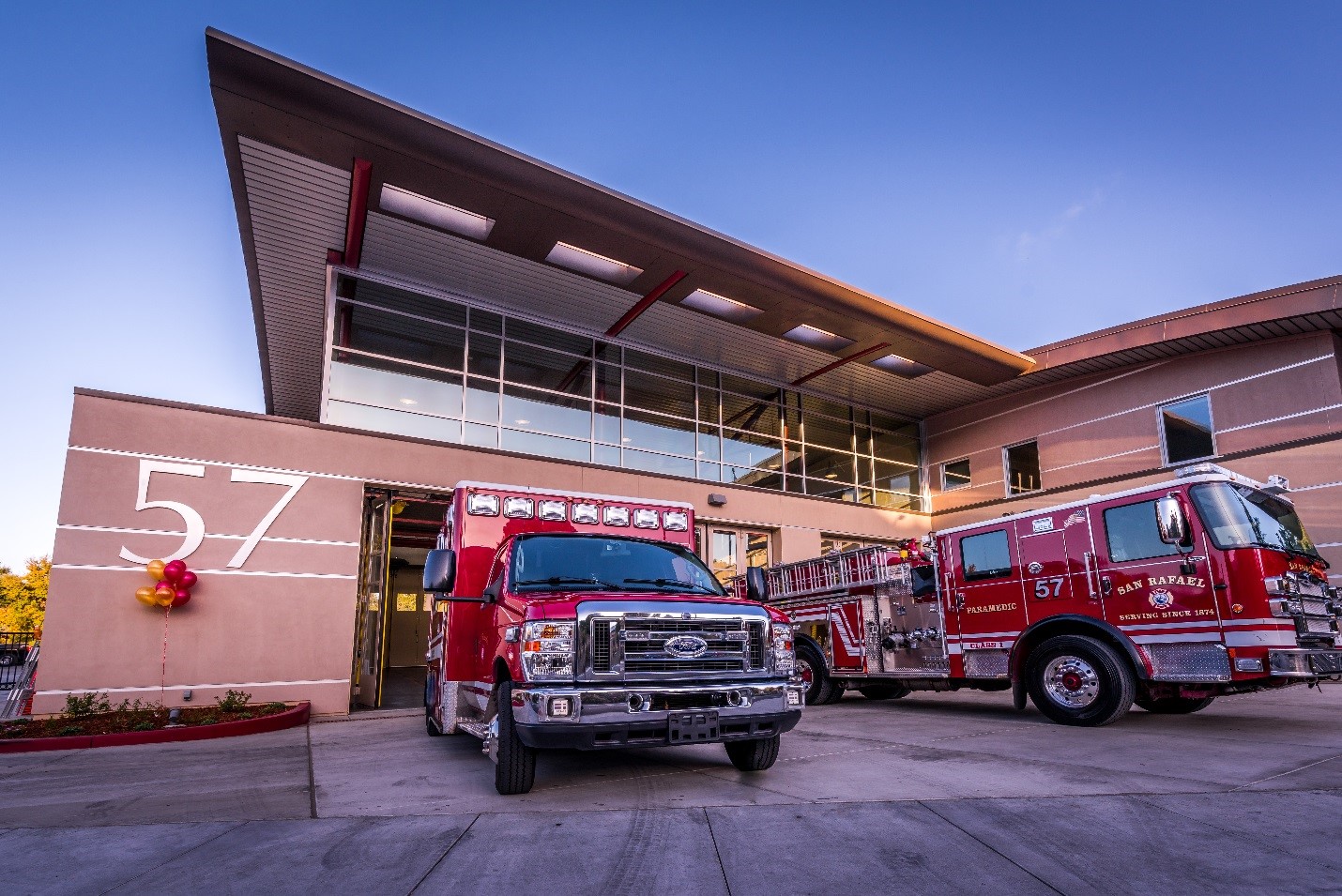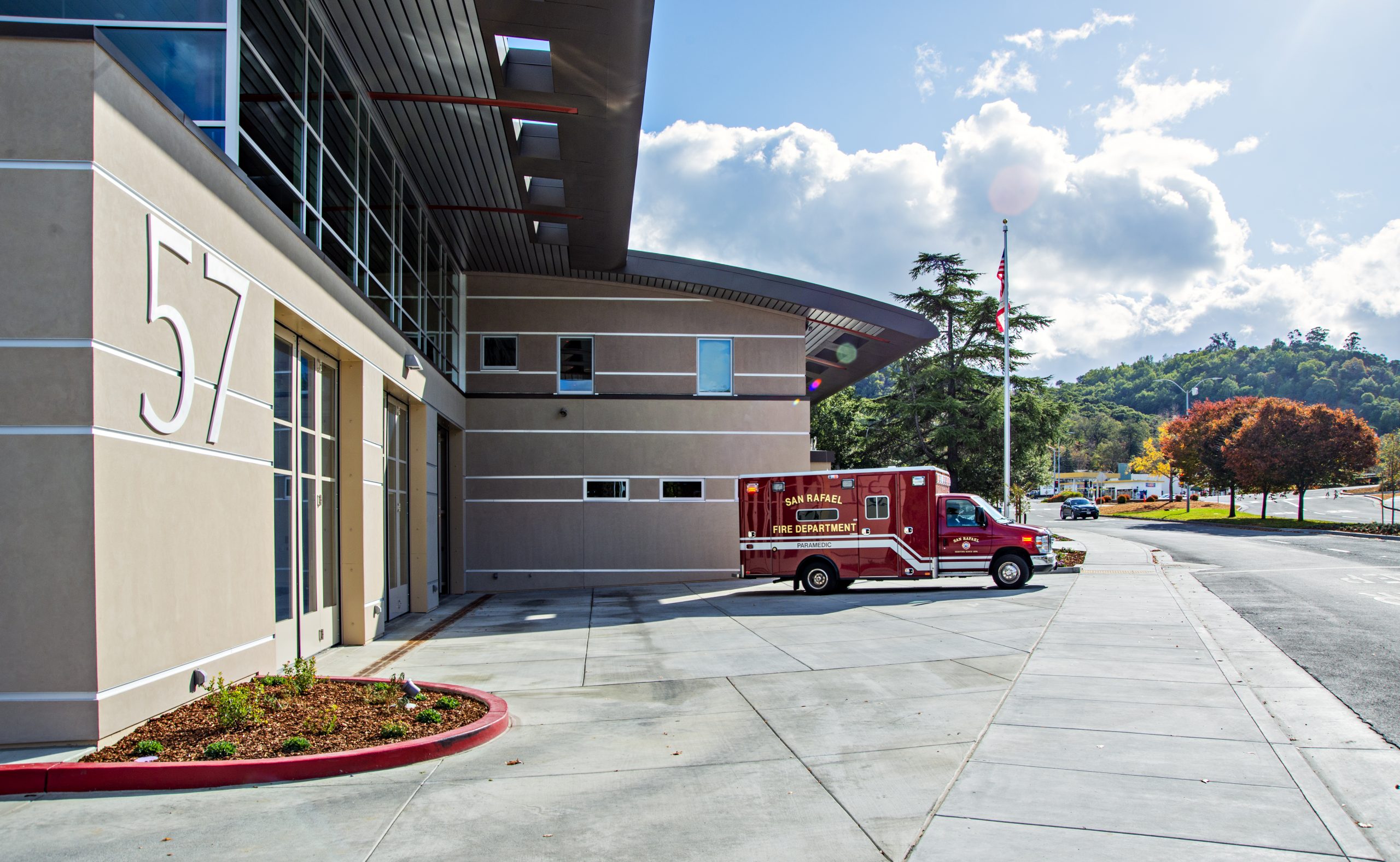 Project Background
In November 2013, Measure E was passed by the voters of San Rafael extending for 20 years an existing 0.5% transactions and use tax and adding 0.25%.  The revenues from this tax are to address our aging essential facilities, including making critical improvements to our public safety facilities in San Rafael. In October 2014, the City Council appointed a community Measure E Oversight Committee to ensure that all Measure E funds are spent on permissible uses.
Public Works collaborated with construction management firm Kitchell CEM, Inc. and Mary McGrath Architects in developing the Essential Services Strategic Plan that was approved by the City Council on July 20, 2015 to provide an outline for the Essential Facilities project.
Public Safety Center Ribbon Cutting
Staff collaborated with the Community Media Center of Marin to create a video commemorating the successful completion of Phase 1 of the Essential Facilities program, which includes the Public Safety Center, Fire Station 52 & 57.
The video was presented at the November 16, 2020 City Council meeting. Check it out!