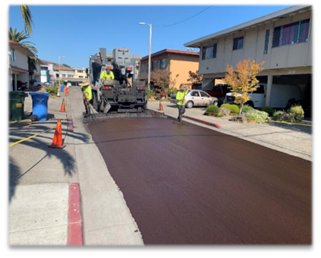 2023/24 Pavement Maintenance Project
The Department of Public Works is actively reviewing the streets in North San Rafael and in the process of developing a pavement maintenance project much like the 2022/23 Slurry Seal Project.
The Department of Public Works will also be doing some additional road maintenance in the Canal District. Louise Street, Larkspur Street, Alto Street, and Verdi Street have been selected to receive this additional pavement maintenance.