To translate this page/Traducir esta página: 

About
Project goals
Convert the field at Pickleweed to synthetic turf for year-round access
Construct a new basketball court, playground, fitness area, shade and gazebo structure
Renovate the existing bathroom facilities
Add lighting, security cameras, and parking
Overview
Pickleweed Park and the Albert J. Boro Community Center serve as a gathering point for San Rafael's communities where partnerships and collaborations engage public, private and civil sectors in delivering services that better the neighborhood, the City of San Rafael and the County of Marin. For many in this densely populated neighborhood, the park is their front yard, back yard and source of education, spiritual fulfillment and recreation. Although soccer is the most popular sport in this neighborhood, the Park has the potential to accommodate a variety of activities, both on and off the field.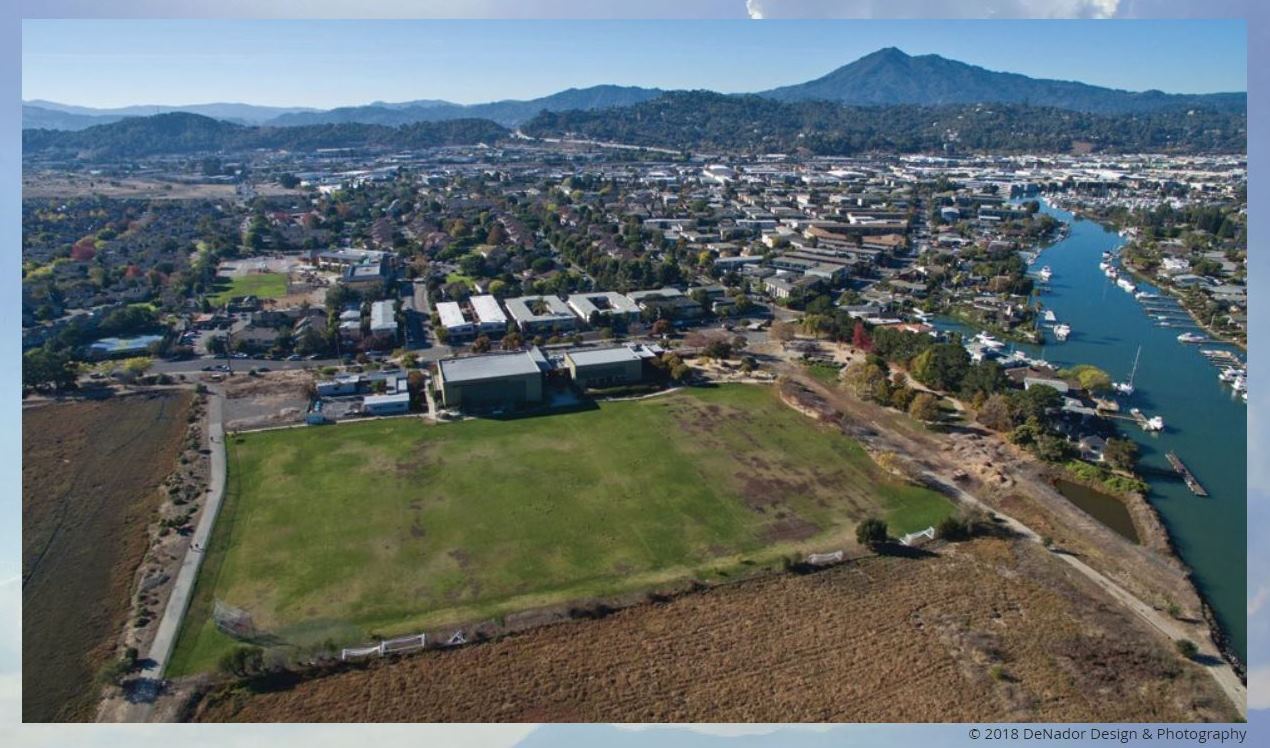 For more than a decade, the City has worked with the community to identify priority improvements and pursue funding opportunities to renovate the Pickleweed Park to better meet the needs of the surrounding community. Most recently, in 2020, the City conducted a round of community outreach to refine the plan for improving Pickleweed Park. Typically, the heavily used sports fields are closed for six months of the year to repair and rejuvenate the natural turf.  The community highlighted converting the field to synthetic turf for year-round access as a top priority. Other park features suggested in addition to a multi-use fields included, group picnic area, amphitheater, bocce ball, futsal/basketball multi-use courts, backstop for baseball field, custom art play area or outdoor classroom, lighting, new paths, and additional trees for shade.
From this feedback, the City developed the below conceptual plan. This plan has been used in 2020 and 2022 to apply for funding from Proposition 68 and the Land and Later Conservation Fund. The City is happy to announce that, as of July 2022, California State Parks has recommended the Pickleweed Park Enhancement Project to the National Park Service for a Land and Water Conservation Fund grant.
Read our press release for more information on the LWCF funding opportunity.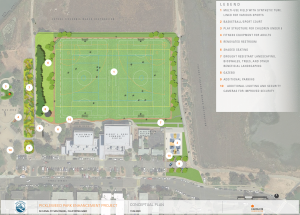 Timeline
| | |
| --- | --- |
| July 2022 | Received notification from California State Parks that the Pickleweed Project will be recommended for LWCF funding |
| July 2022 – January 2023 | City Staff to work with California State Parks on completing federal grant requirement processes |
| Summer/Fall 2023 | National Park Service approves funding recommendation |
| Fall 2023/Winter 2024 | Construction begins |
Project contact
Joanna Kwok | Senior Civil Engineer
Joanna.Kwok@cityofsanrafael.org
415.458.3408