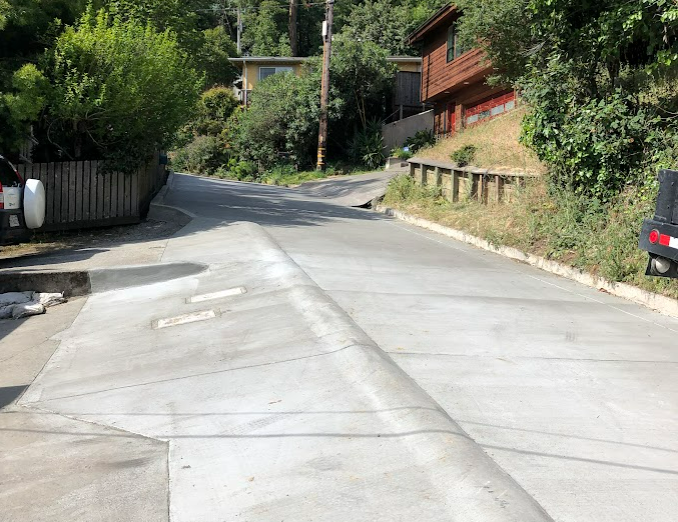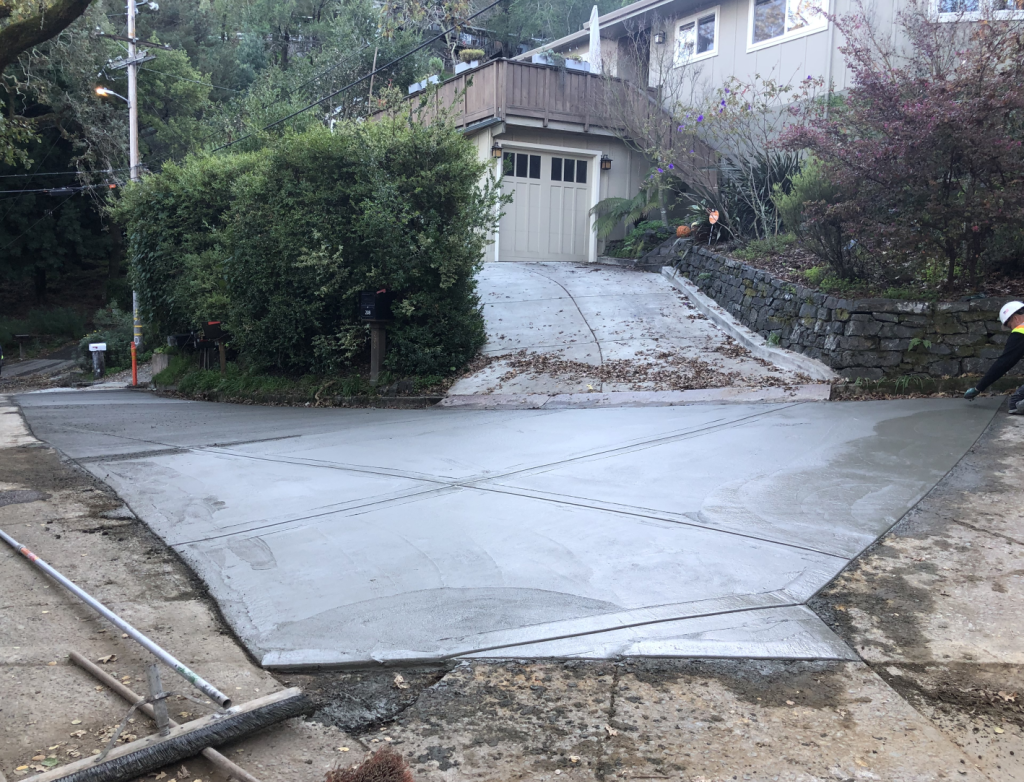 About
Project goals
Resurface and rehabilitate the roadway, improve drainage, and improve pedestrian safety in the within the vicinity of the nearby schools
Upgrade current crosswalks to increase visibility
Add a crosswalk across Woodland Avenue and Lovell Avenue (this location was chosen as it is part of the Safe Routes to School program for both Davidson Middle School and Laurel Dell Elementary School)
Widen lower Bungalow Ave section between Woodland Ave and Picnic Ave to remove steep gutters and improve both vehicle and pedestrian access
Budget
| | |
| --- | --- |
| Planning/Design | $50,000 |
| Construction | $1,200,000 (TAM Measure AA + Gas tax funds) |
Overview
Over the last several years, the City has been planning the Bungalow Avenue resurfacing project. This project consists of the resurfacing, drainage improvements, a sidewalk gap closure, and pedestrian safety upgrades on Bungalow and Woodland Avenue.
Phase I
During the development of the Bungalow Avenue resurfacing project, the San Rafael Sanitation District (SRSD) was simultaneously developing a sewer main replacement of Woodland Avenue which consequently was on the City's resurfacing list. To partner with other government agencies the City is working with SRSD to provide freshly resurfaced roadway after the sewer main replacement is completed. The resurfacing on Woodland Avenue is currently projected to begin Monday, February 21st, during Mid-Winter break for the local schools.
Phase II
After concrete spot repairs along the Bungalow Ave loop have been completed, the City's contractor Precision Concrete Cutting will shave offsets along the entire loop.  This phase of work is projected to take 2-3 weeks and access for vehicles and pedestrians will be allowed during this time.
Phase III
After a very insightful site walk with the community, the City is reviewing the feasibility of widening the lower Bungalow Ave section between Woodland Ave and Picnic Ave.  This project phase would seek to remove steep gutters in the area to improve both vehicle and pedestrian access.  Currently in the design phase, this project is anticipated to go begin construction Summer 2022.
Construction Schedule
The construction schedule is from Monday to Friday 7 am to 5 pm.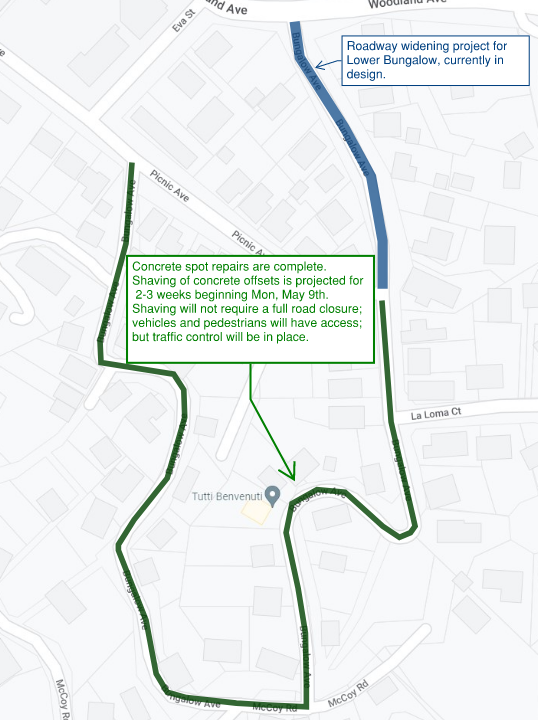 Timeline
| | |
| --- | --- |
| City Council action to award construction contract | September 13, 2021 |
| Construction Phase I | October 2021 - March 2022 |
| Construction Phase II | May 2022 |
| Construction Phase III | Summer 2022 |
Project contact
JC Agcaoili, EIT | Junior Engineer
John.Agcaoili@cityofsanrafael.org
415.485.3409