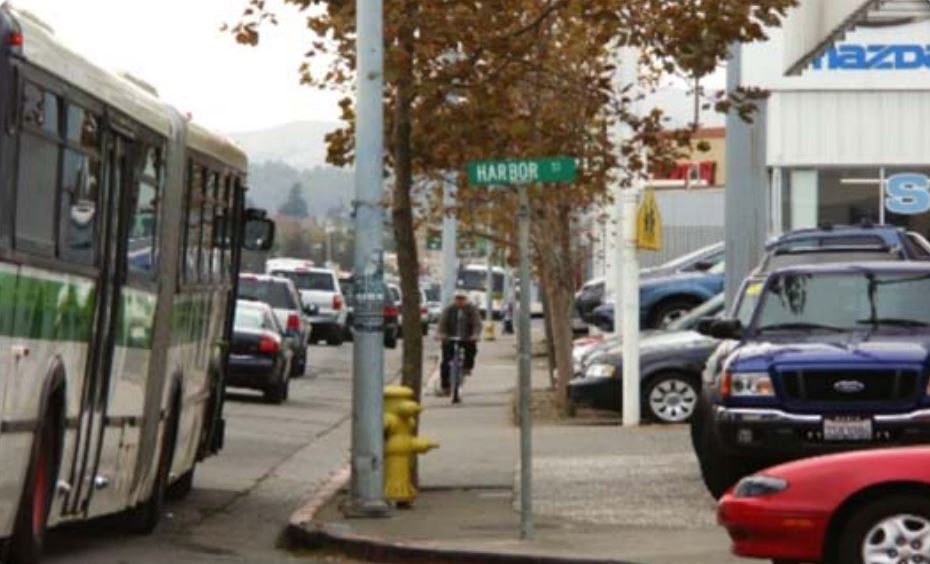 The existing sidewalk along Francisco Boulevard East is utilized daily by pedestrians and bicyclists that must navigate the congestion of fire hydrants and power poles. This project will install an 8‐foot‐wide sidewalk/bike pathway on Francisco Boulevard East between Vivian Street and Grand Avenue.
Design, utility and private property coordination was completed at the end of summer 2019.  City staff has coordinated with Caltrans as required for authorization to proceed with the construction phase.
Construction began at the beginning of July 2020.  Construction operations will be broken into five Phases in an attempt to minimize traffic congestion and impact on local businesses.  During construction there will be some day-time work and some night-time work with temporary traffic diversions.
Two-way pedestrian and bicycle traffic will be maintained on Francisco Blvd East throughout duration of all construction operations and as well as continuous access to driveways.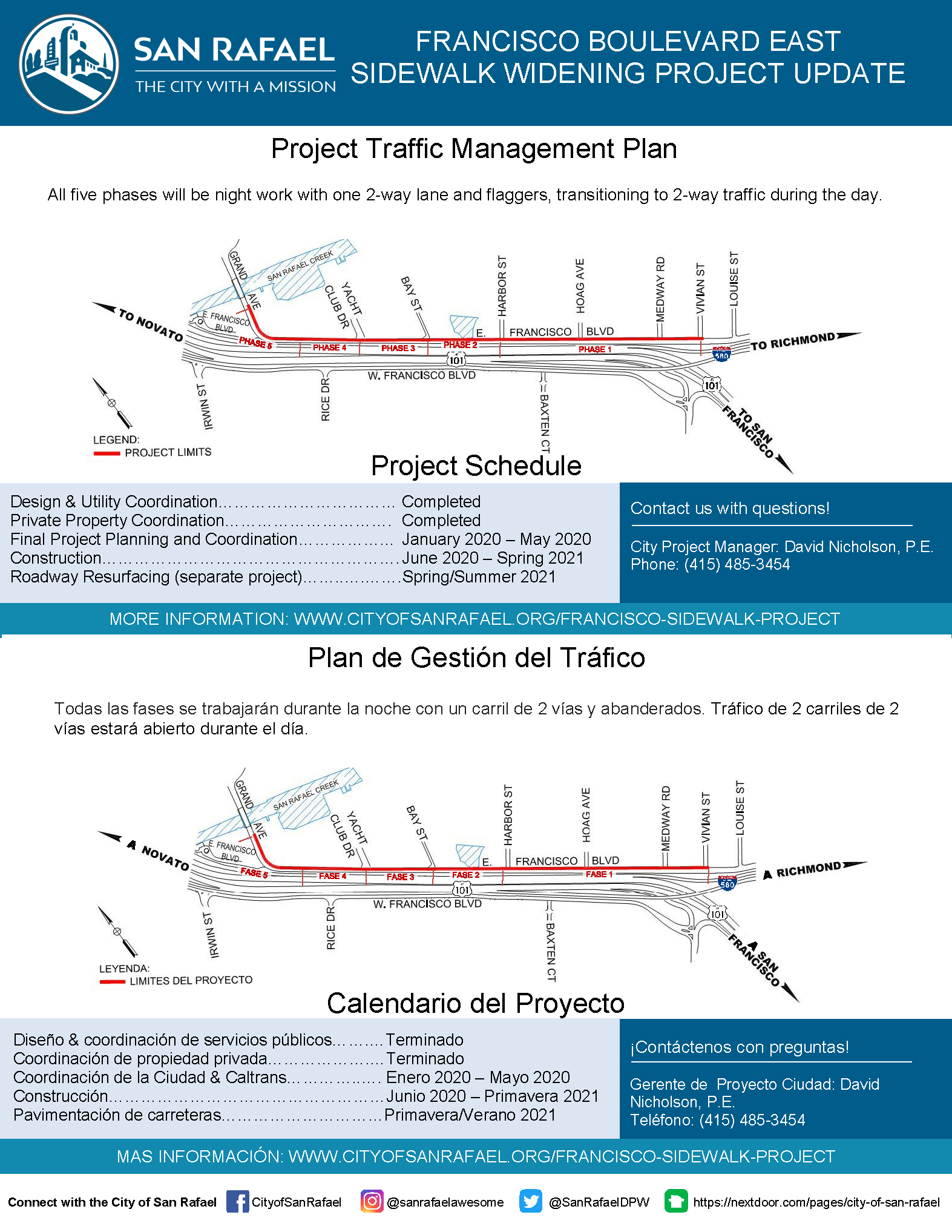 Goals for Project
Provide a wider sidewalk for pedestrian and bicycle
Provide connectivity between the Grand Avenue Bridge and wider sidewalk south of Vivian
Replace San Rafael Sanitation District main line
Project Plan
Construct Sidewalk project
Design Francisco Blvd East Resurfacing Project
Hire contractor to construct resurfacing project Spring/Summer 2021
Overall Objective
Improve pedestrian and bicycle safety by providing a wider sidewalk
Project Timeline

| | |
| --- | --- |
| Planning and Coordination | September 2018 – January 2020 |
| Construction Bidding & Award | January 2020 – June 2020 |
| Construction | July 2020 – June 2021 |
| Street Resurfacing | June 2021 - August 2021 |