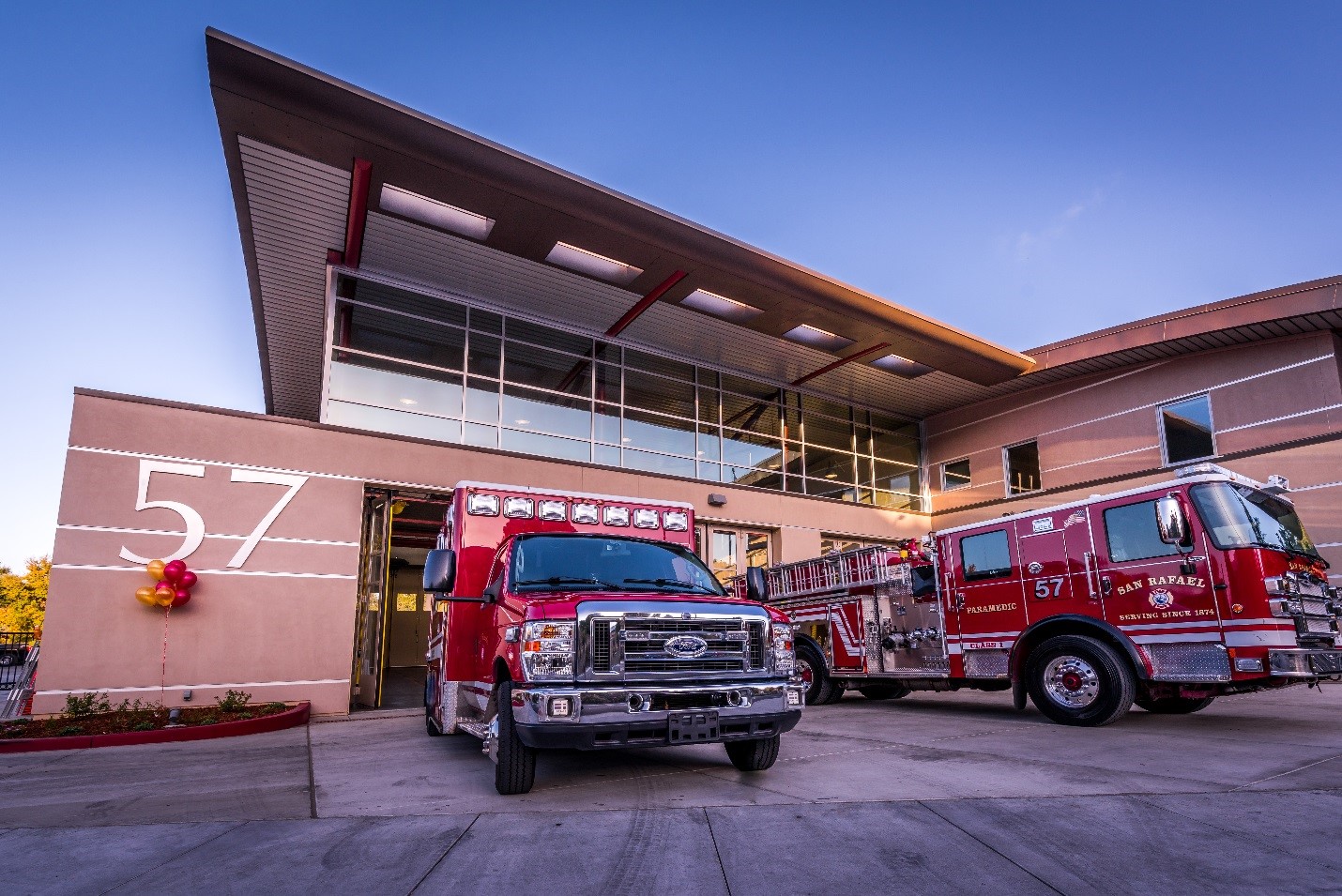 We are proud to announce that the Fire Station 57 project has received LEED® Gold certification. This is now our second City-owned building to obtain this green building honor. This follows Fire Station 52 which also received LEED® Gold certification last year. The LEED (Leadership in Energy and Environmental Design) rating system was developed by the U.S. Green Building Council (USGBC).
Fire Station 57 achieved LEED Gold for implementing practical and measurable strategies and solutions aimed at achieving high performance in sustainable site development, water savings, energy efficiency, sustainable materials selection, and indoor environmental quality. Buildings are a prime example of how human systems integrate with natural systems. The new Fire Station projects efficiently use our natural resources and make an immediate, positive impact on our planet, which will tremendously benefit generations to come.
LEED Gold certification was our goal from the very beginning of the project. The team is also attempting and is well underway to obtaining LEED® Gold certification at the Public Safety Center Project. Receiving LEED Gold on these Essential Facilities projects demonstrates once again that San Rafael is at the center of sustainability and innovation.