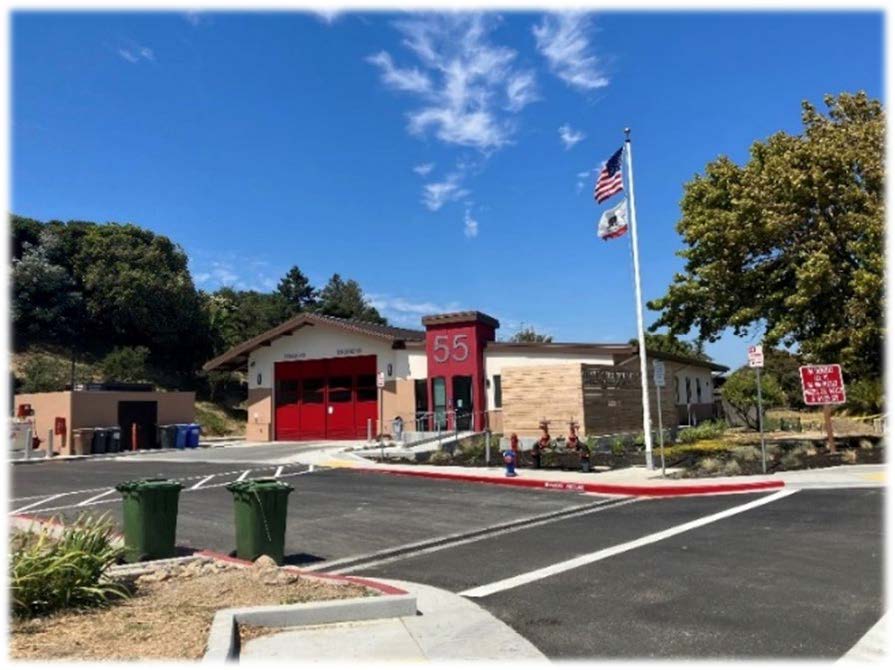 Contact: Faby Guillen – Senior Project Manager
Site work is complete at Fire Station 55!
Michael Paul Company has completed the parking lot work at Fire Station 55. The contractor regraded, repaved, and restriped the eight-space parking lot, which includes one accessible stall. Other upgrades include new curb and gutter throughout, exterior lighting, and a future electric vehicle charging station.
The construction crews have demobilized. The building is fully functional and has been occupied by our fire crews. There are a number of final punch list items to be completed and once the project