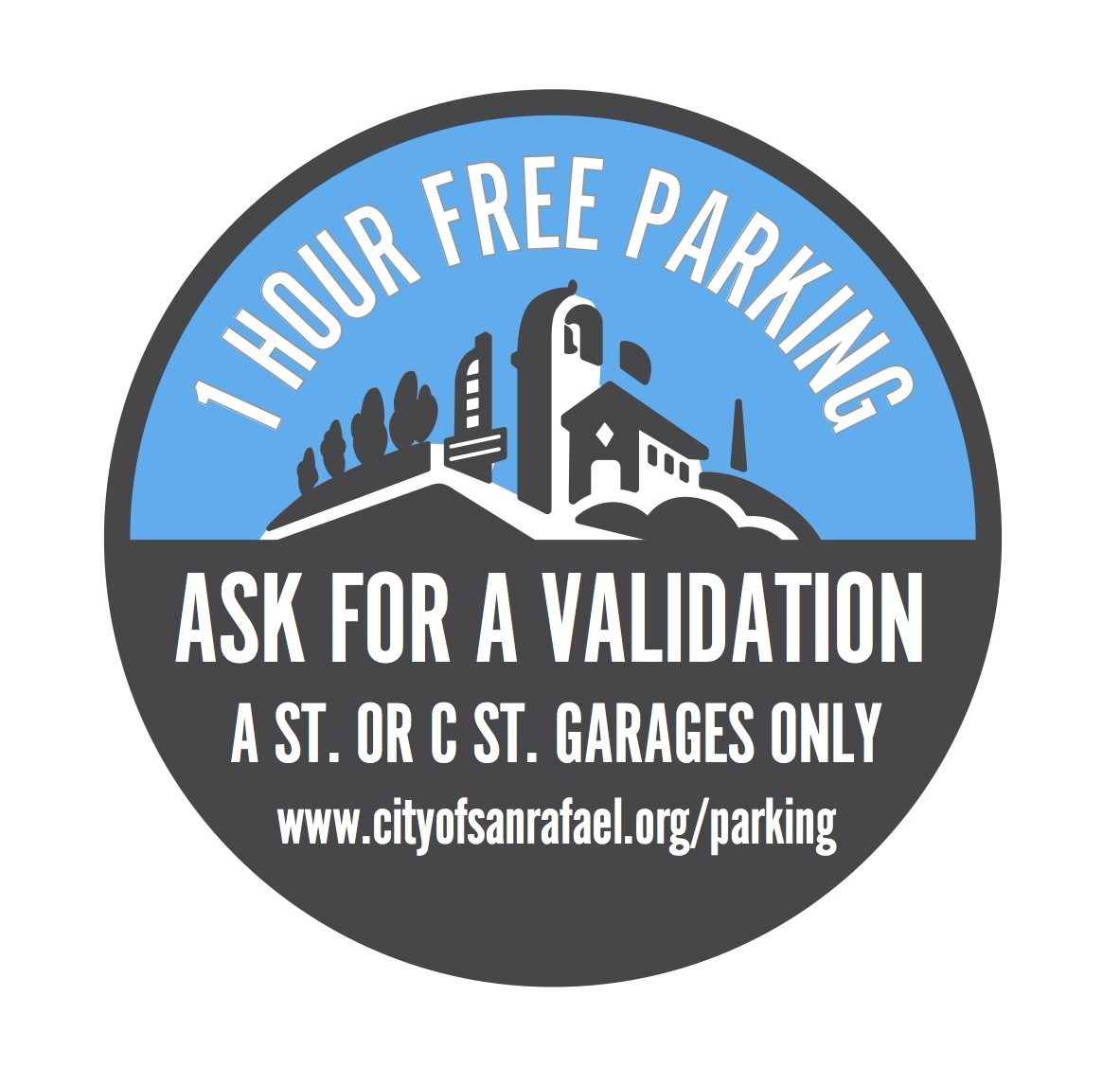 Thank you for providing free parking to your customers!
How to Get Your Validations
If buying validations for the 1st time, download our application and bring it with you to our office.
To re-purchase validations, come to our office; if you have trouble getting down here, let us know, we may be able to deliver!
Parking Services office: 1400 5th Ave., San Rafael, CA 94901
Office hours: Tuesday/Wednesday/Thursday 9:00am-5:00pm
We appreciate your compliance with these Terms and Conditions:
Validations are for customer use ONLY, not for use by business owners or employees;
Businesses may not sell validations, they may only be given away to customers;
Businesses may, at their option, require a minimum purchase for issuance of validations.  If a purchase requirement is established, a sign must be prominently posted at business entrances used by customers;
Businesses issuing validations must display a City-issued window decal identifying the business as participating in the City's validation program (if you need a decal, please let us know!);
Validations have no residual value. Once expired, they may not be returned to the City for a refund;
Each validation has a printed expiration date on the front. If any of your validations expire before you've issued them, bring them to our office and we will exchange those for new ones;
Participation in the Downtown Merchant Parking Validation Program hereby grants the City of San Rafael to use/advertise your business name as a participating merchant of the program.
Questions, suggestions? Send us an email.