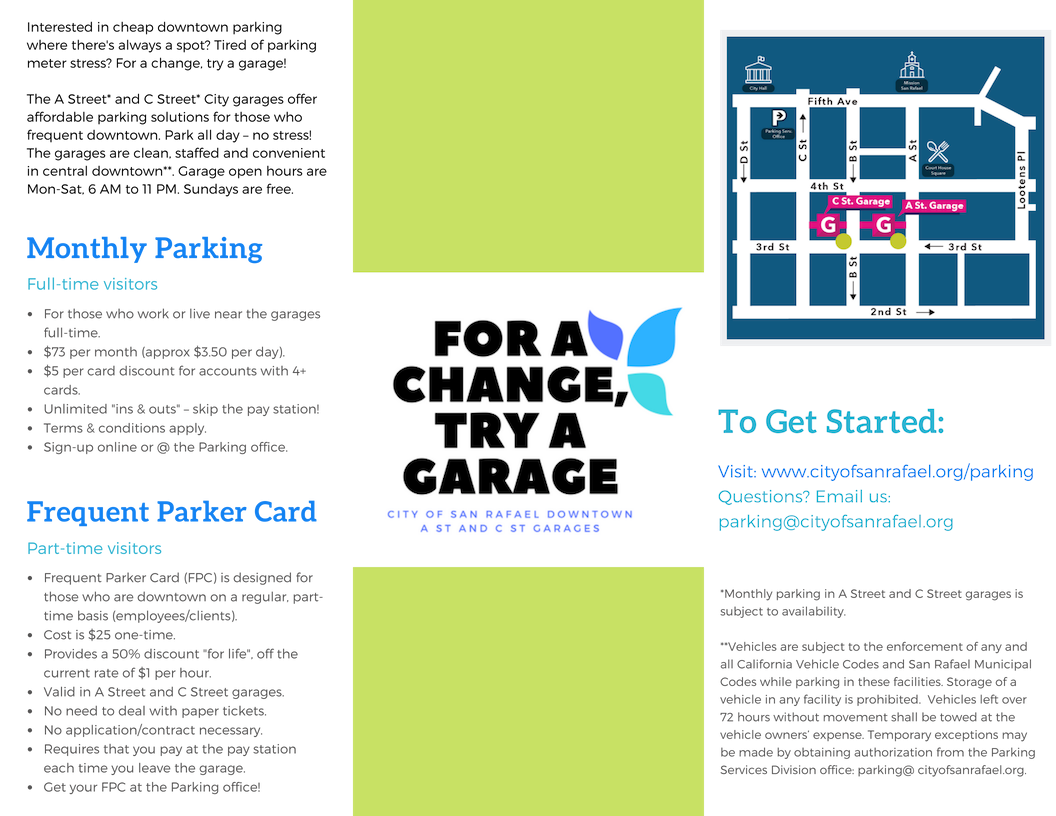 The "Frequent Parker Card" (FPC) is a 50% off discount parking card.
The FPC is for garage parking in the 5-story garages, located near 4th/A and 4th/C St.
The FPC is ideal for those who frequent downtown, yet don't visit daily.
The normal hourly rate in these garages is $1.00 p/hr.  When you use the card, the rate you pay is $0.50 p/hr.
The FPC costs $25 and is a ONE-TIME fee required to obtain the card.
No application is required.
Downtown employees who work part-time, love these cards!
Send us an email to get started.
Questions? Send us an email.