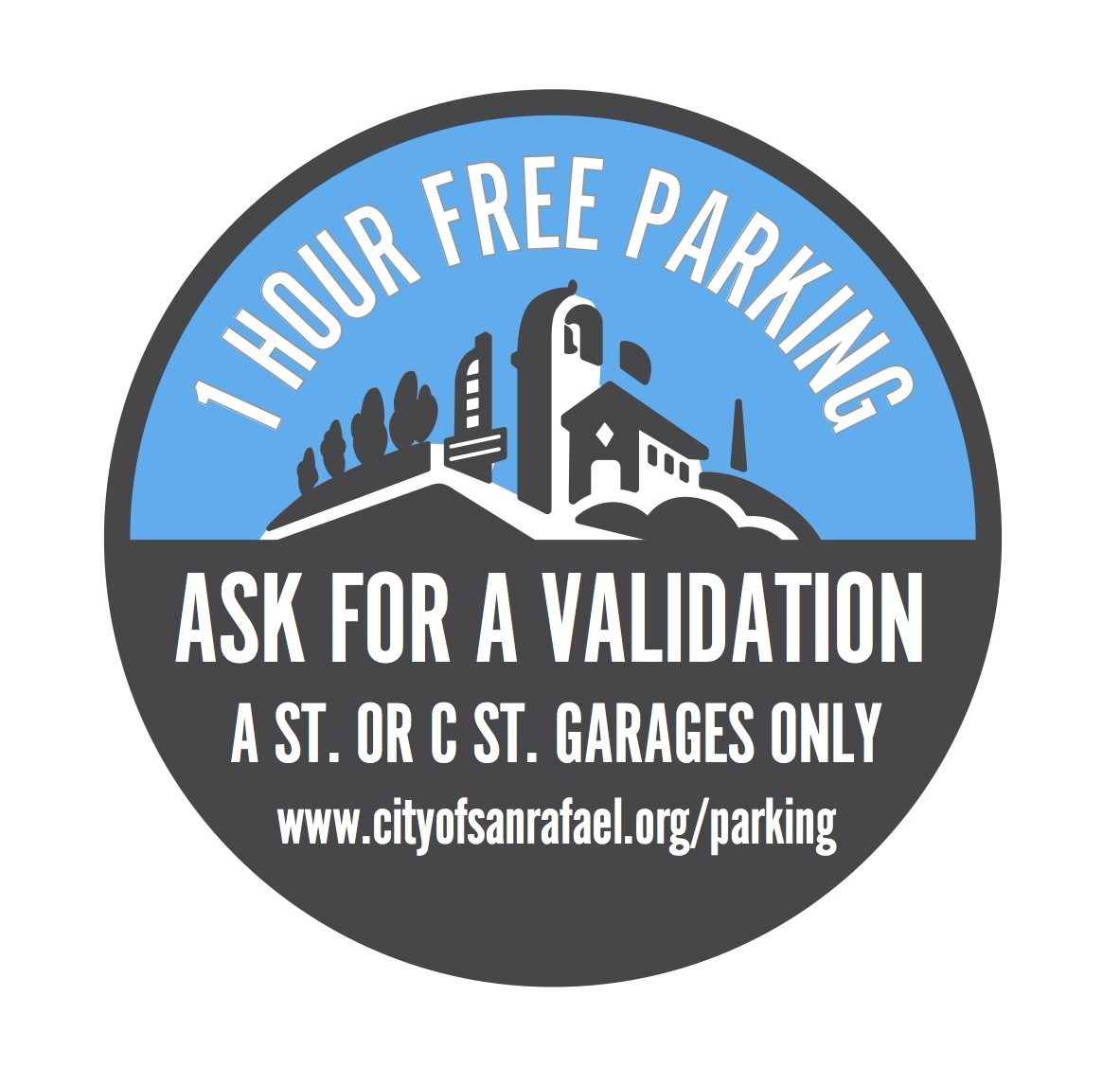 San Rafael offers validated parking in the City Garages downtown, located near 4th/A and 4th/C Streets. Visitors may obtain 1 hour free parking from participating businesses.
A positive parking experience is important for creating goodwill and repeat business. The 1 hour parking validation program was designed to help merchants provide a small token of appreciation to their customers. By participating in this program, you are ensuring that customers may include your business as part of a positive downtown experience.
1 hour free parking validations are available for purchase by business owners only. When your customers use a validation in the garages, their 1st hour of parking is free. The current garage parking rate is $1 p/hour. You save your customer that $1 (we hear customers really appreciate this small gesture!). Validations are redeemable in the City garages located near 4th/A and 4th/C Streets. View map of parking garages.
Questions, suggestions? Send us an email.