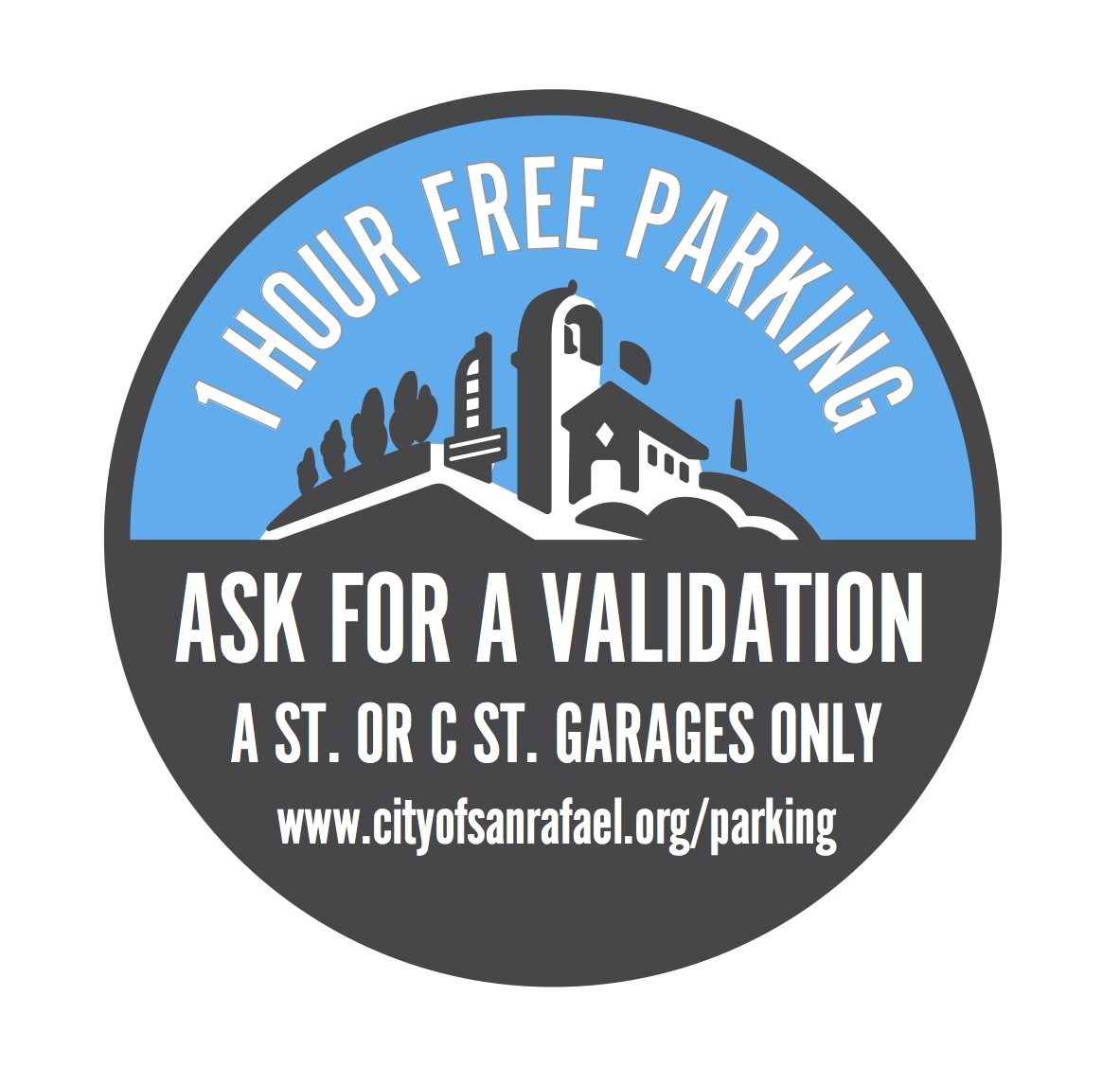 Thank you for providing free parking to your customers!
A positive parking experience is important for creating goodwill and repeat business. The 1-hour parking validation program was designed to help merchants provide a small token of appreciation to their customers. By participating in this program, you are ensuring that customers may include your business as part of a positive downtown experience.
1-hour parking validations are available for purchase by business owners only. When your customers use a parking validation in the garages, their 1st hour of parking is free. The current garage parking rate is $1 p/hour, so you're saving your customer that $1 (we hear that customers really appreciate this small gesture!). Validations are redeemable in the City garages located near 4th/A and 4th/C Streets. Check out the map here.
We appreciate your compliance with these Terms and Conditions:
Validations are for customer use ONLY, not for use by business owners or employees;
Businesses may not sell validations, they may only be given away to customers;
Businesses may, at their option, require a minimum purchase for issuance of validations.  If a purchase requirement is established, a sign must be prominently posted at business entrances used by customers;
Businesses issuing validations must display a City-issued window decal identifying the business as participating in the City's validation program (if you need a decal, please let us know!);
Validations have no residual value. Once expired, they may not be returned to the City for a refund;
Each validation has a printed expiration date on the front. If any of your validations expire before you've issued them, bring them to our office and we will exchange those for new ones;
Participation in the Downtown Merchant Parking Validation Program hereby grants the City of San Rafael to use/advertise your business name as a participating merchant of the program.
How to Get Your Validations
If buying validations for the 1st time, please fill out an application and come on by our office.
To re-purchase validations, stop by our office; if you have trouble getting down here, let us know, we may be able to deliver!
Parking Services Office: 1033 C Street San Rafael, CA 94901
Office Hours: Monday-Friday, 9am-4:30pm
Questions, suggestions or concerns? Send us an email.