SMART Train Parking Information
Holiday Free 3-Hour Parking in City-Owned Parking Lots & Garages in Downtown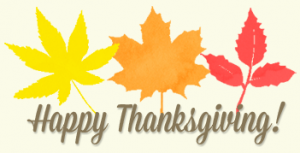 Our Holiday Parking program is designed to make shopping in downtown easier for all and runs annually from the Saturday after Thanksgiving Day through December 31.  Downtown visitors enjoy 3-hours free parking in the "C St." and "A St." Downtown garages as well as in all City-owned parking lots.  Patrons parking in the "C St." and "A St." garages will automatically be given the 3-hours free when leaving the garage, however the ticket obtained at entry must be used to exit.  A validation is not necessary.
On-street parking meters still require payment from 8am to 6pm, Monday-Saturday.  Parking Downtown is free every Sunday. Happy Holidays and enjoy the free parking!
Parking Services has moved!
The Parking Services Division office has moved to it's new location at 1033 C Street.  The Division's business hours remain the same, open Monday through Friday, 9am-4:30pm.  The move was necessary in order to make way for the construction of our new Public Safety Center.  The parking lot previously located at Fifth & D Street is now closed to the public effective September 11, 2017.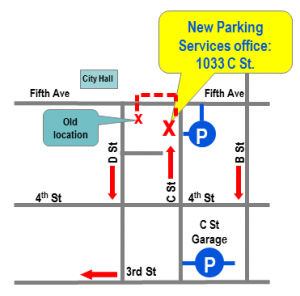 What we do
Parking is an integral part of life in San Rafael. Not only do our employees interact with people every day, but parking is part of the life blood of a city, and no city can be successful without sufficient parking capacity and a clear perspective on how best to manage it.
Our division provides safe and convenient parking with prompt, courteous, and professional service. We are a one-stop shop for all your parking needs, including payments, appeals, and requests like abandoned vehicle tows and meter bag reservations.