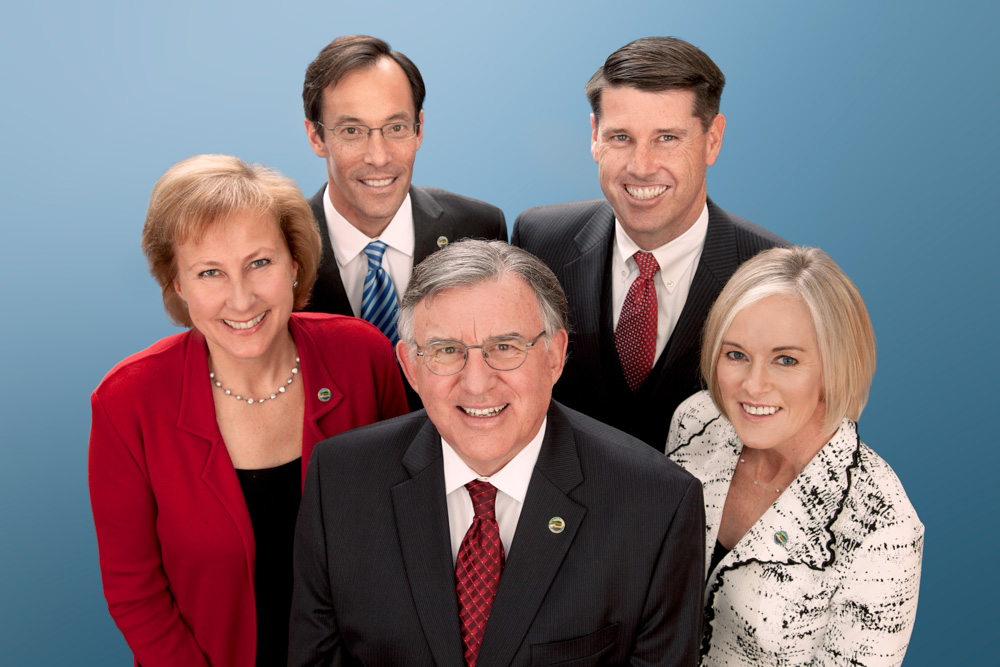 San Rafael has four City Councilmembers and one elected Mayor, elected at-large for four-year terms. Current members include Mayor Gary Phillips, Vice Mayor Kate Colin, Councilmembers Maribeth Bushey, John Gamblin, and Andrew Cuyugan McCullough.
City Council meetings take place the first and third Monday of each month at 7 p.m. in the Council Chambers at City Hall, 1400 Fifth Avenue. If Monday is holiday, the meeting occurs the following Tuesday.
The City with a Mission Statement
The mission of the City of San Rafael is to enhance the quality of life and provide for a safe, healthy, prosperous and livable environment in partnership with the community. Our vision for San Rafael is to be a vibrant economic and cultural center reflective of our diversity, with unique and distinct neighborhoods in a beautiful natural environment, sustained by active and informed residents and a responsible innovative local government.