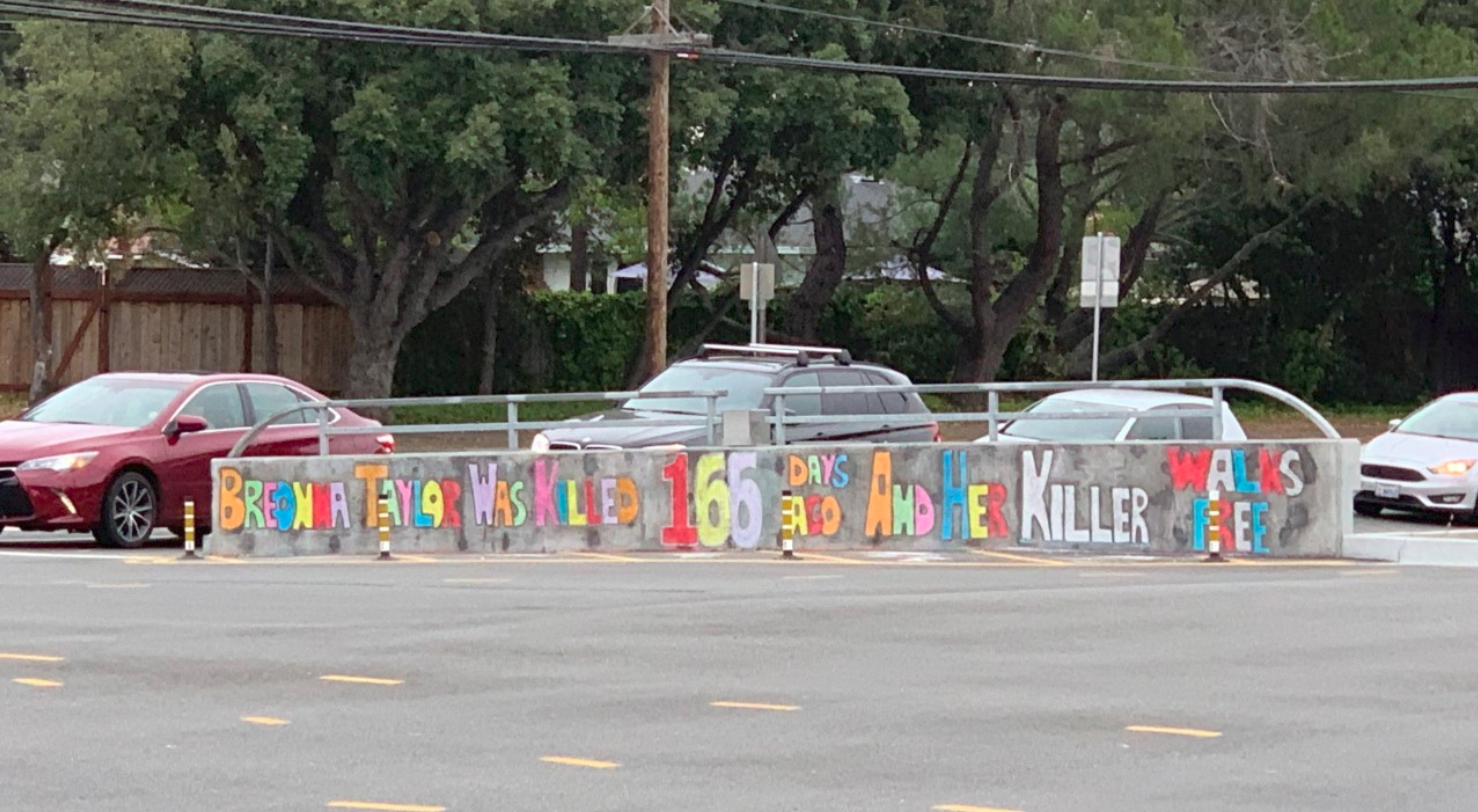 Earlier this summer, community members created a chalk mural honoring Breonna Taylor on the bridge at the intersection of Freitas and Las Gallinas in Terra Linda. City policy is to keep all public property clear of messaging, art, graffiti, or murals unless there's been a public process and partnership between the City and the artist(s). The City conducts routine maintenance and removes unapproved imagery from public property. Prior to removing the mural on September 3rd, the City left a note asking for the muralist to contact the City to open up a dialogue and start a conversation about ways to support public expression while still following City policy.  
Over the last few weeks, community members have created a new mural with similar messaging in support of the Black Lives Matter movement. Additionally, other community members have removed the mural. Currently, the mural is being recreated in chalk and subsequently removed by other community members multiple times per week. The City has been pursuing an alternative form of expression through a public art project.
City's Response and Next Steps
The City has received numerous emails and calls from residents expressing a diversity of opinions; some in support of keeping the mural up and others opposed and demanding the City remove the mural. In response, the City is developing an inclusive and community-driven process to discuss the possibility of creating a public art project.  As we make progress on this effort, we will provide updates to the community and welcome your continued feedback.
Subscribe to email updates about the Terra Linda mural and public art expression