Housing and Homeless Programs
1400 Fifth Avenue
San Rafael, CA 94901
---
Supporting San Rafael's Unhoused Community
The City of San Rafael remains committed to protecting the health and safety of community members and employees, while also striving to deliver public services to the greatest extent possible. The City does not directly provide homeless services or programming, but we partner closely with the County of Marin and local service providers to ensure that people experiencing homelessness have access to the resources they need. For the latest updates on what's available in our community, please visit this page. 
Homelessness in San Rafael
The City of San Rafael has been a leader in Marin County on addressing homelessness.  Between 2017 and 2019, San Rafael saw a 30% decline in unsheltered homelessness, and countywide there was a 28% decline in long-term, chronic homelessness. This page provides an overview of the various programs, partners, and strategies the City supports.
If you've been sleeping on the streets or in your car for two weeks or longer, individuals please call the Coordinated Entry help line at 415-473-4663, and families please call Homeward Bound of Marin at 415-457-2115. Additionally, please note that the City of San Rafael has adopted a variety of renter protection policies to help prevent homelessness in the first place. You can learn more here.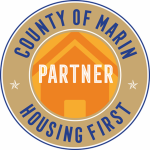 Homeless Encampments near Davidson Community Meeting – 10/18/2023
Ending chronic homelessness in Marin