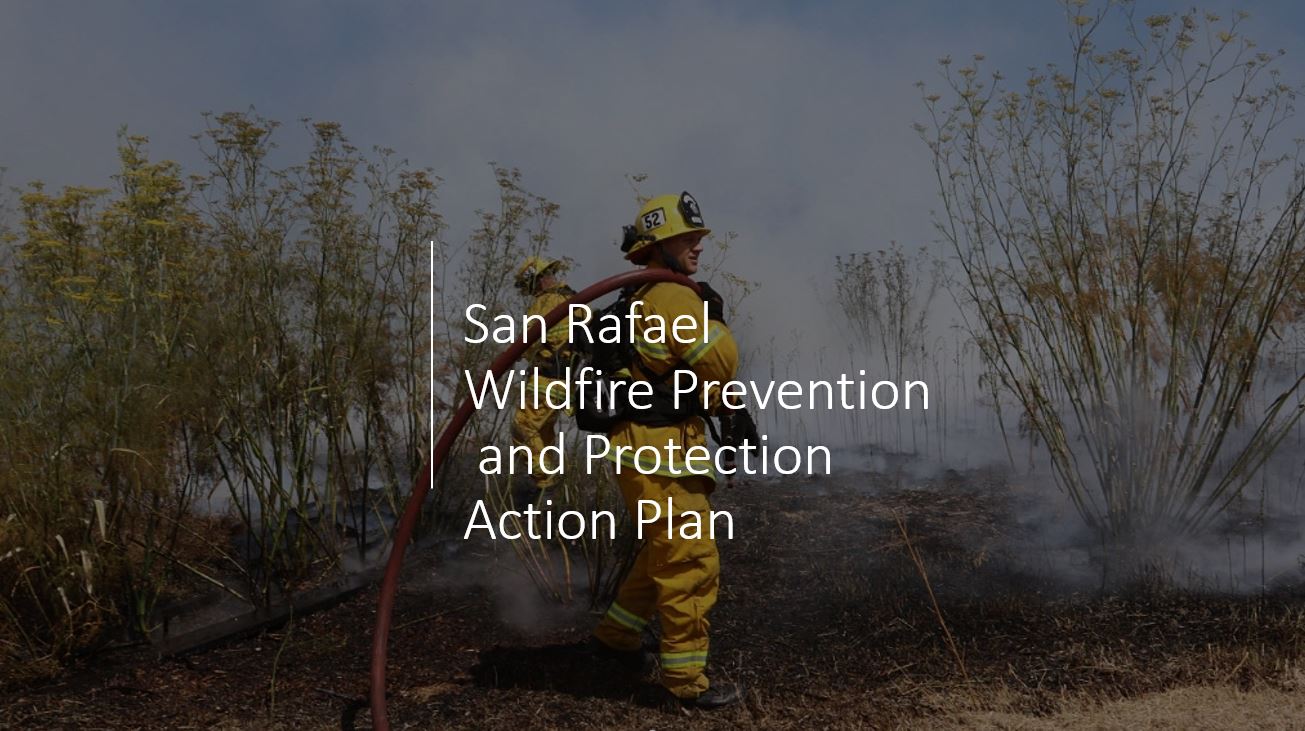 The San Rafael Wildfire Prevention and Protection Action Plan, approved by the City Council at their meeting on March 18, 2019, outlines various goals to proactively and aggressively address the growing risks associated with wildfire. The draft Plan was originally presented to the City Council on January 22, 2019 by San Rafael Fire Chief Chris Gray and Emergency Manager Quinn Gardner. The primary objectives of the plan include the following:
Ordinance changes to mitigate wildfire risk
Additional staffing, funds, and resources to address hazards
Expanded and new public outreach and education
Expanded and new fuel reduction
Expanded and new preparedness efforts
Improving and increasing vegetation management plans (VMPs)
We're seeking additional public comment on the objectives in the Plan. Please consider reviewing the Plan using the links below, check out our videos, and scroll down to the bottom of the page to provide feedback via the form below. You can also text us your comments to (415) 843-6604.
Still wondering how this plan will effect you? Here's some additional information!