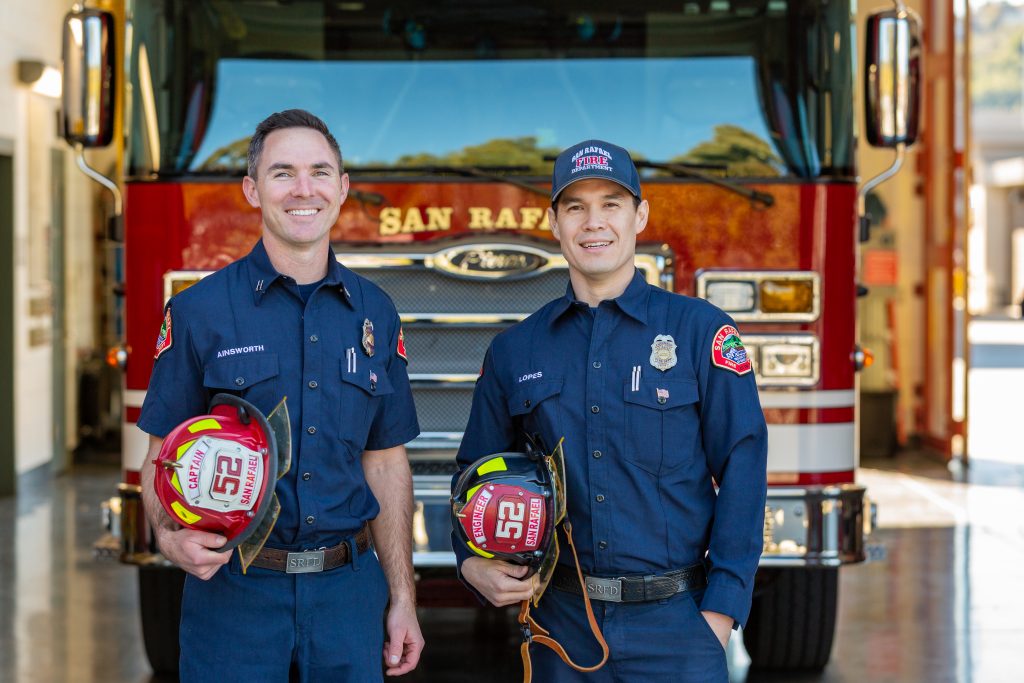 Our Mission is to Help.
The San Rafael Fire Department delivers exceptional public service from seven neighborhood fire stations. Firefighters are trained in emergency medical care, firefighting, and emergency preparedness. Our department philosophy of community fire servicing emphasizes collaborative relationships with the community. We provide education and outreach to San Rafael residents around wildfire mitigation, emergency preparedness, and fire safety.
Learn more about the Fire Department's 150 year history.
Fire Station Locations