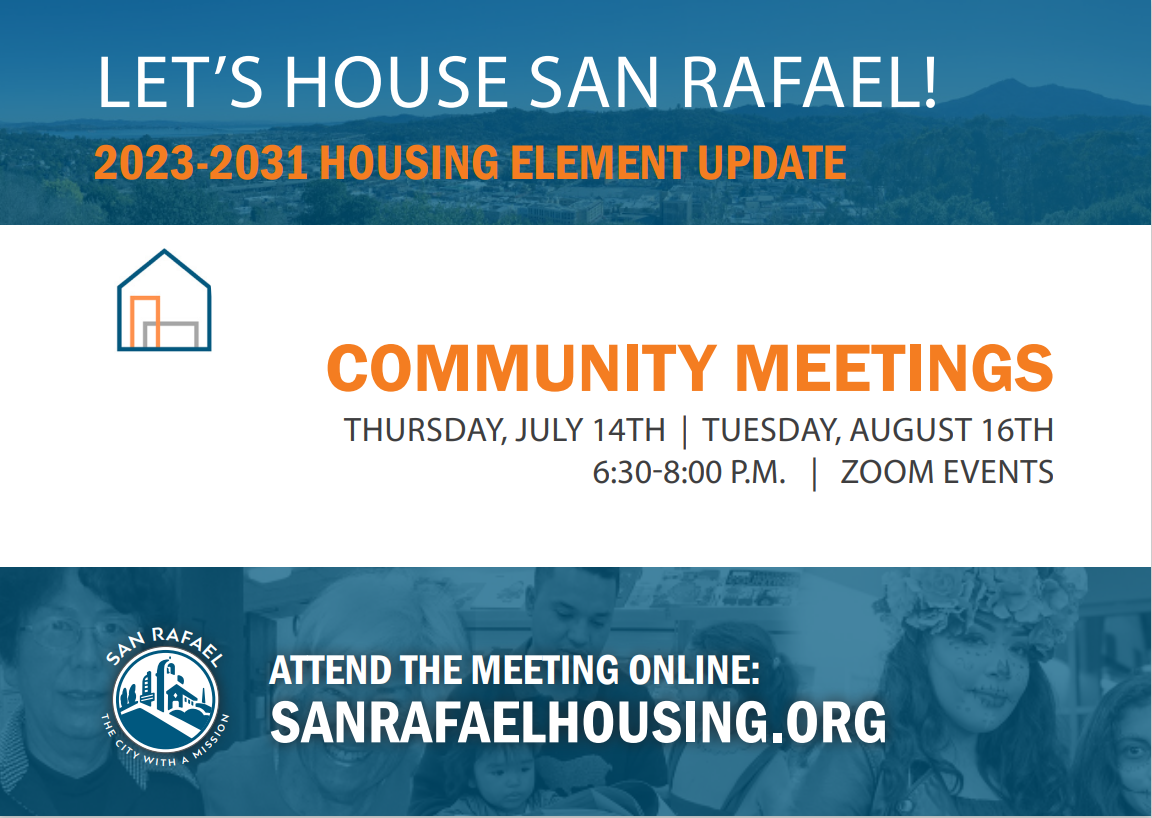 Scheduled Meetings
COMMUNITY WORKSHOP
Tuesday, August 16, 2022 from 6:30 to 8pm on Zoom
Let's House San Rafael is a City led effort to engage with everyone interested in helping to guide San Rafael housing policies so that everyone who lives, works, or enjoys the City will be able to do so. Please join us at a community meeting to learn more and share your ideas about housing policies and programs in San Rafael.  We hope you can join us and look forward to your input.
Participate:
Download the presentation slides.
WORKING GROUP MEETING
Thursday, August 25, 2022 from 6 to 8pm on Zoom
Agenda and materials for scheduled meetings will be posted in advance in the "Upcoming Meetings" section of this webpage.