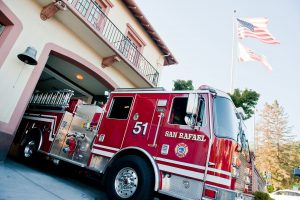 Contact
Administrative Office:
1375 Fifth Avenue
San Rafael, CA 94901
---
Monday - Friday: 8:30 am-5:00 pm
Saturday - Sunday: Closed
Emergency Response: 24/7

Fire Plan Checking
Tuesdays & Thursdays
1400 Fifth Avenue, 3rd Floor
Building Department
8:30 – 11:45 a.m.
---
Fire Department
emergency alerts

 
When emergencies strike, public safety officials use timely and reliable systems to alert you. Sign up now: 
plan & prepare
Getting prepared can seem overwhelming. But you are probably more prepared than you think and every step you take moves you forward!