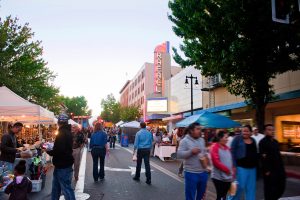 Contact
San Rafael Police Department
1375 Fifth Avenue
San Rafael, CA 94901
---
Are You Planning a Special Event in San Rafael?
Here are a few things that you need to know to get started. If your event takes place in the public right of way you will need to get a Special Event Permit. This includes:
Parades
Farmers markets
Festivals
Large Athletic Events (bicycle race, marathon, etc)
Block Parties
Special event applications are managed by the San Rafael Police Department. If you aren't sure if your event qualifies as a special event read our frequently asked questions below and contact our team with any questions.
Special Events in City Parks or Facilities
If your special event takes place at a City-owned park or facility please contact Library and Recreation to ensure that space is available for the date of your event.
Now Accepting Applications for Events Starting July 1
With the recent announcement by the State that California may be reopening on June 15, the City will now be accepting facility and picnic reservations for events taking place starting July 1. All rentals may be impacted by changing rules and guidelines for COVID-19 safety. We will work with you to make sure your event is successful and safe.