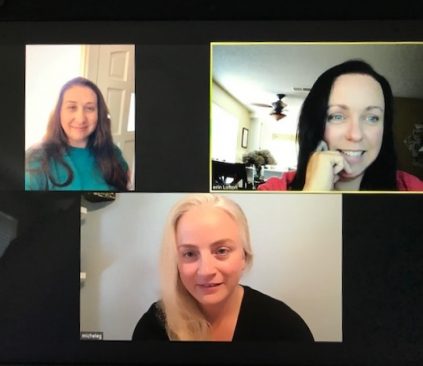 Talk "Face-to-Face" with us from the comfort of your home or office!
Welcome to Virtual Community Development, we continue to provide services with new and creative ways.  Below you can schedule an appointment with our virtual development team or with planning alone.
---
Planning:
Schedule a 15- minute appointment to talk to Planning staff in an environment where we can share visuals with each other. Using the Microsoft Teams app you can share documents with us. If you don't want to download the app, you can also join the call in your browser.
You can make a virtual appointment using this link:
Schedule a planning appointment
If appointment times do not suit your schedule, you may also drop in to our counter hours (Planning Counter Hours) or  you may phone us or email: 415-485-3085 or planning@cityofsanrafael.org 
---
Building:  
 LIVE DROP IN VIRTUAL COUNTER
 Monday, Tuesday & Thursday from 8:30am 12:00 and 1:00 to 4:00pm
Wednesdays from 8:30am-12:00pm  (closed 1-4pm)
-CLOSED FRIDAYS  & ALL CITY HOLIDAYS-