Generators & Transfer Switches
**ATTN CUSTOMERS**  Effective 1/1/2023 all Building Permits issued after this date will be valid for 2 years.  Minor permits such as water heater & furnaces, etc. will be valid for 180 days only.    If your permit is not Finaled by the expiration date you will need to pay a renewal fee.   
With concerns with global warming and the added pollution from fossil fuel use, please consider installing a solar system with a power wall or battery backup system before selecting a gas generator system.  Solar systems with battery backup will provide long term benefits with less emissions and maintenance. Generators may be disrupted by earthquakes if the gas supply system is damaged or shut off.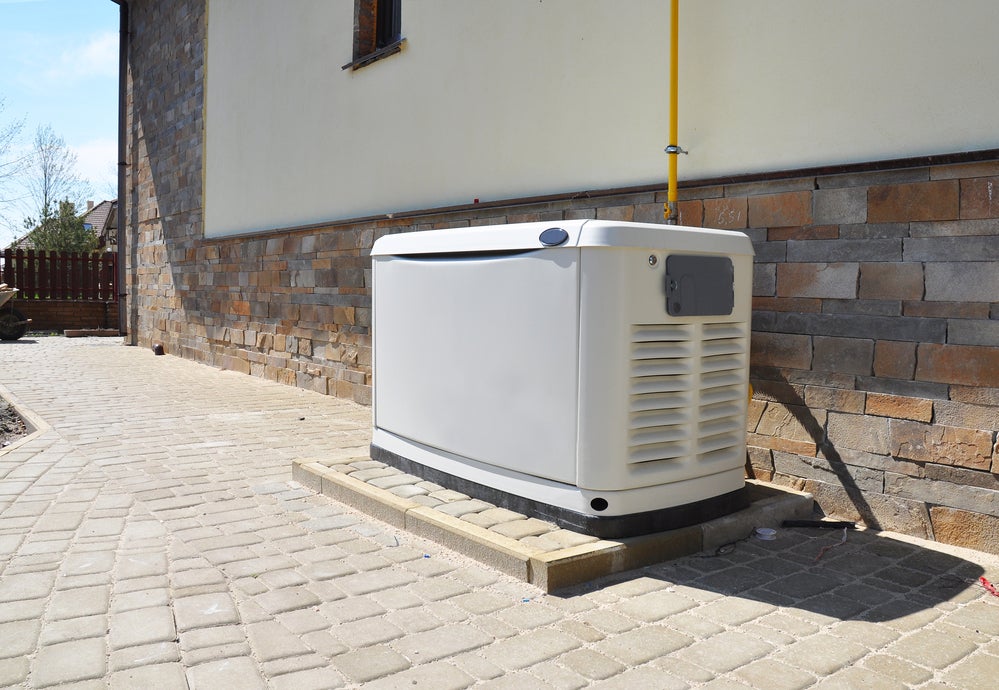 The City of San Rafael has specific setback and noise requirements for mechanical Equipment like A/C units, pool equipment, and stationary generators. The setback information can be found in the municipal code section 14.16.320. The basic information to know is that all mechanical equipment needs a minimum five (5) foot setback from all property lines and fifteen (15) feet from a neighbors bedroom window. Mechanical equipment is not allowed in the front yard setback or street side yard setback. It also needs to be on your property so we will need a letter from your HOA if they are authorizing it in a common area. The General Noise Limits are also detailed in the municipal code and it is the applicants responsibility to show that the unit will not exceed the noise limits. In light of the recent Public Safety Power Shutoffs, Community Development is currently approving permits for stationary generators in a residential area that do not exceed 69 dBa at 7 meters from the unit (typical industry standard measuring distance).
---
Anyone can apply for a permit online, but if this is your first time applying, you will need to create a user account.
Property owners, Architects, Agents, etc:  You can create an account in the permitting portal  Here
Contractors:  To apply for permits you will need to be logged into your account.  To request an account click here if you do not already have one.
For setback and noise requirements click here.
To see an example of what your generator plans should include click here 
Residential Generators
Permit type "Generator Online" sub type "Residential" for permanently installed generators. (full plans required)
Permit for portable generators  use sub type "Transfer Switch"  This permit will be for the modifications to the electrical panel.   Plans required:   Site Plan with generator location when in use and electrical diagram. Temp use generators will need to comply with setback and noise limitations.
Commercial Generators 
Permit Type  "Generator Online"   Sub Type "Commercial"
Check with the Planning Division before Submitting to see if your project needs a separate Planning approval
Plans/Documents required for permitting
Site plan (see example)

Showing all property lines and structures
Distance of unit to property lines and neighboring bedroom windows

Manufactures Specifications Including:

Decibel ratings for unit and distance from unit the rating is measured at.
Installation instructions, including details how the unit will be permanently installed

Electrical information

including modifications to be made to existing electrical service and connection to the unit.
Provide electrical line diagram showing all conduits and conductors (number, size, distances), transfer switches, panels, equipment, and loads.

Gas Schematic (see diagram)

Required when connecting to your existing Natural Gas system.

Additional Items if applicable:

Product documentation for any Noise reducing measures or products that may be added to the unit.