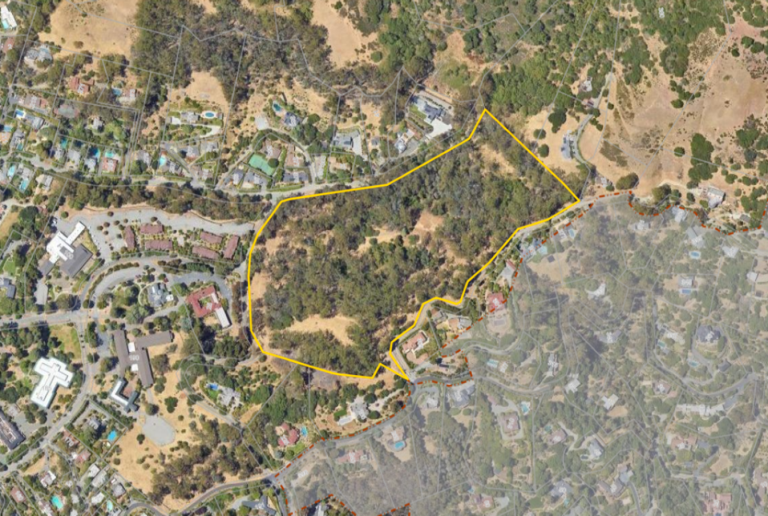 Assessor's Parcel Number (APN):
015-163-03
Applicant:
Ray Cassidy
Dominican Valley LLC
marindevelop@gmail.com
Project Planner:
Kavitha Kumar, Consultant Planner
Project Description
The City of San Rafael has received five (5) SB330 Preliminary Applications for four residential design alternatives for development of a 21.08-acre site located at Magnolia Avenue at Deer Park Avenue. The four design alternatives described in the Table below include two proposal for a 29-unit alternative and one proposal each for 36 units, 54 units, and 75 units. See Table below for more information. The public is encouraged to provide written comment on the Preliminary Applications and any future applications directly to the project applicant, Ray Cassidy, Applicant: at marindevelop@gmail.com or the Planning Division: at planning@cityofsanrafael.org.
A one page summary for the project is available here.
Here is a summary of the applications:
 
Proposal A
PLAN23-075
Proposal B
PLAN23-077
Proposal C
PLAN23-080
Proposal D
PLAN23-081
Proposal E
PLAN23-086
PRELIMINARY
APPLICATION
DATE:
June 7, 2023
June 8, 2023
June 12, 2023
June 13, 2023
June 22, 2023
HOUSING TYPE:
23 two-story single-family homes and 6 three-story townhomes
23 two-story single-family homes and 6 three-story townhomes
75 three-story townhomes
42 three-story townhomes, 10 two-story single-family homes, and 2 duplexes
30 two-story single-family homes and 6 three-story townhomes
Subsequent Development Application Process
After receiving the Staff Response, the Applicant may prepare and submit a formal application with all supporting studies and reports. The City will then conduct its review process that typically takes 8—12 months. During that time Staff will thoroughly analyze the application and supporting documents and prepare and publish a written Staff report. The Report will include a detailed technical evaluation of all project supporting studies and documents including but not limited to evaluation of geotechnical studies of soils and ground conditions, biological reports of wildlife, adequacy of transportation access facilities and any needed improvements as well as overall consistency with the City's General Plan and Housing Element.
Any application will be subject to public hearings before the Design Review Board, where architectural design issues are decided, and the Planning Commission, where General Plan, traffic, and the final Planned Development specifications are decided. The Planning Commission decision may be appealed to the City Council. These public hearings will provide opportunities for community members to provide live public comments directly to decision makers.  Each of these meetings will be publicly noticed in the following ways:
Written Notice of each public hearing (including date and time of the hearing) will be sent by US Postal mail no less than 15 days prior to each hearing.
Notices will be sent to residents within 300 feet of the property, to neighborhood/homeowners associations and to individuals requesting notification.
Notice boards will be posted at visible locations at the project site.
Preliminary Application Letter
Project Plans
Subdivision Plot Plans

Material Boards
Additional Submittal Materials
For updates or to submit comments on this Project: