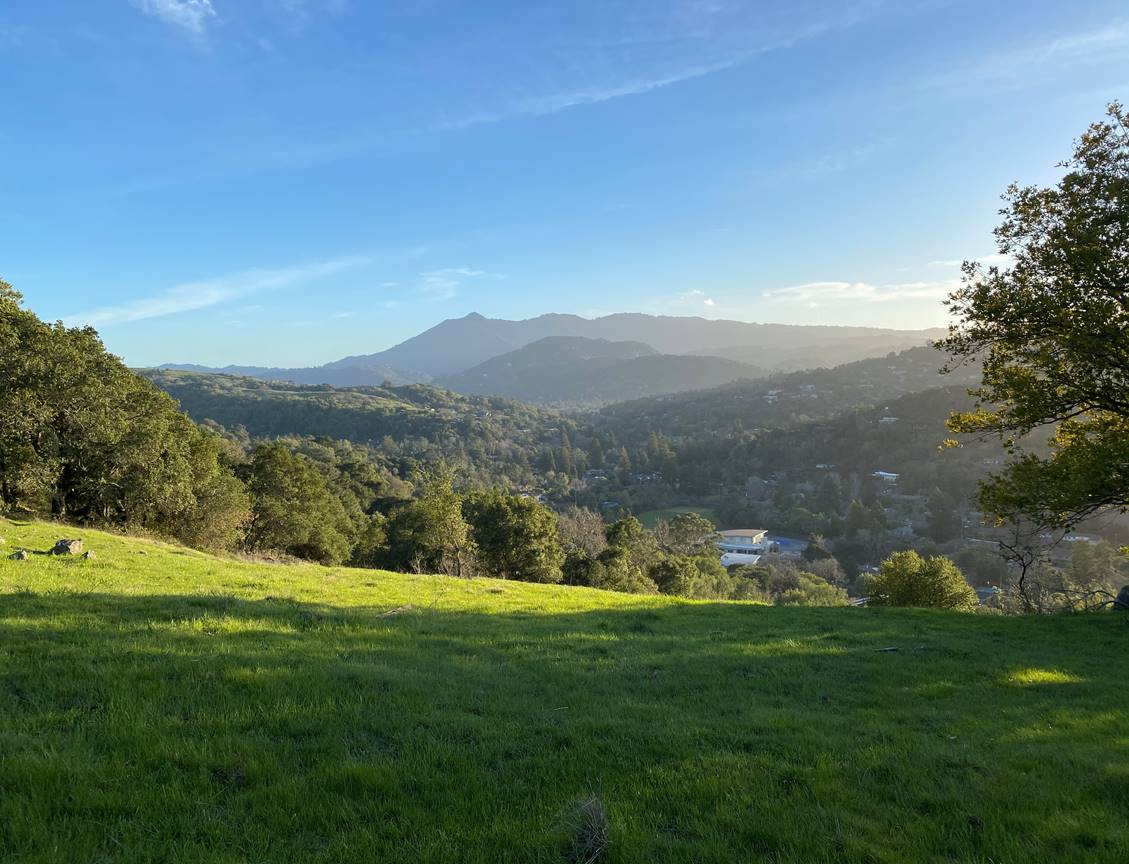 Spotlight Photo
View from Terra Linda Ridge Fire Road
Photo Credit: Jim Schutz
Last Quiz Question
Shout out to Tamra for being the first to correctly answer the last Snapshot Quiz question! The photo featured was of the famous ladder section of the Steep Ravine Trail on Mount Tamalpais. Certainly a favorite. Congratulations Tamra and thanks for reading Snapshot!   
Scroll down for this week's quiz and be the first to answer.  
San Rafael City News
Opportunity Zone

 Assistance

 in 

the 

Canal Neighborhood
On Monday evening, the City Council will consider an ordinance amendment that would provide relocation assistance for those renting in an Opportunity Zone if they are displaced. Opportunity Zones are federal designations intended to spur economic development and job creation within certain communities by offering tax incentives to investors. San Rafael currently has one Opportunity Zone located in the Canal neighborhood.  
Opportunity Zones see increased economic activities such as sales and/or substantial rehabilitation of residential properties. The downside of these increased activities is that they can result in the displacement of tenants at no fault of their own. Displacement and moving can be costly, and a severe hardship to residents who are already struggling financially. The addition of Chapter 10.111 to the San Rafael Municipal Code would increase financial relocation assistance to households that are displaced as a result of a "no-fault" eviction.
READ THE STAFF REPORT
INFORMATIONAL REPORT
---
Age Friendly Cities
In 2017, various representatives from government and community-based organizations came together to form the San Rafael Age-Friendly Task Force. The Task Force seeks to make San Rafael a place where individuals can continue to be a vibrant and essential part of the community as they age. In 2018, the Task Force, with the support of the City of San Rafael, began the process of developing an Age-Friendly San Rafael Strategic Action Plan. 
At Monday's meeting, City Council will receive an informational report on the draft Age Friendly Strategic Action Plan 2020-2023. The report outlines the purpose and background in the creation of the Action Plan, which outlines goals to make San Rafael more age-friendly. The intent of this agenda item is to familiarize the Council and community with the draft Action Plan and seek feedback. The final report will return to the City Council at a subsequent meeting for acceptance. 
---
San Rafael Spring Activity Guide
The City of San Rafael Spring 2021 Activities Guide has been released! Our Recreation Department creates this guide to highlight summer camps, aquatics programs, pools, and classes available to the community. There is a mix of virtual and in-person fun, available to community members of all-ages. Find the perfect recreational opportunity for you and your family.
LEARN MORE
REGISTER FOR ONLINE CLASSES
---
San Rafael 

Adopts 

New Vegetation Standards
To further mitigate wildfire risk in San Rafael, the City Council has adopted changes to the Municipal Code to meet the ever-growing threat of wildfire in our hillside neighborhoods. The new standards will focus on "house-out" defensible space and creating ember resistant zones beginning with what's closest to our homes. For properties in the Wildland Urban Interface (WUI), these new changes will go into effect beginning August 2021. For addresses outside the WUI, property owners have until April of 2022 to comply.  
If you have any questions about the new ordinances, San Rafael's Chipper Program,  or just want to get a head start on hardening your home, please feel free to reach out to us and complete a Residential Fire Hazard Assessment Request. 
---
San Rafael Promotes Planning Manager to Community Development Director
We're excited to announce that Alicia Giudice will begin her new role as the City's Community Development Director on June 1, 2021. She brings 25 years of experience working in both the private sector and local government. Ali is currently serving as the City's Planning Manager and will begin her new position following the retirement of our current director, Paul Jensen. Jenson shares, "I am very pleased that Ali has been promoted to step in as the new Director. Ali has great passion for her work and is forward thinking. The best part is that she knows the community." 
COMMUNITY DEVELOPMENT DIRECTOR ANNOUNCEMENT
---
San Rafael Hires New Director of Digital Service and Open Government
We have more exciting news! The City of San Rafael is pleased to announce Jessica MacLeod as the new Director of Digital Service and Open Government. Jessica will be joining the City on April 1, 2021. Jessica most recently served as Co-Founder and head of the Governments Team at U.S. Digital Response, a non-partisan, non-profit that provides rapid response to governments through free technical assistance. She previously consulted for the City of San Rafael, County of Marin, and other governments on digital transformation and performance improvement programs. Jessica believes there's an "urgent need for digital services and an open government that works for everyone," she's "optimistic that together we can make it easier for city staff to get things done, and deliver equitable, effective services for our community." 
DIGITAL SERVICE & OPEN GOVERNMENT DIRECTOR ANNOUNCEMENT
---
Mini-Grants to Discourage Illegal Dumping 
The City of San Rafael spends nearly a quarter of a million dollars annually addressing the problem of public dumping.  Nearly 20% of Public Works' Streets Division time is spent collecting and disposing of waste that is illegally dumped on City streets and sidewalks, creating a public nuisance and safety hazard for the community. To address this pervasive issue, we're looking to partner with local San Rafael businesses through the use of mini-grants.  
These mini-grants will be awarded to local businesses in San Rafael looking to create viable, long term solutions to address illegal dumping on public and private property and reduce the property's overall crime. The solutions include security cameras, lighting, fencing, and other tools.  
LEARN MORE & APPLY
ILLEGAL DUMPING STORY MAP
---
Street Sweeping to Commence on Monday, March 1st
On Monday, March 1st, our Public Works streets team will begin running street sweeper routes throughout the city. We created a map that highlights the sweeping schedule for each neighborhood in San Rafael—check it out so you know when your street is getting swept! Search for your address using in the upper left just under the 'Search' bar and please remember to move your car for the sweeper—it is much appreciated! 
---
TALES OF THE CITY
This weather we've been having is perfect outdoor dining weather! Over the last couple of weeks our Public Works streets crew has been assisting in the re-setup of outdoor dining through downtown. To provide outdoor diners with some added protection, DPW purchased 30 water fillable barricades to place at the on-coming traffic side of the outdoor dining areas.  
Please support our local businesses and enjoy one of San Rafael's many delicious restaurants. Please be respectful of these establishments and the COVID protocol they have in place. Remember to wear your mask, keep your distance from others, and practice good hygiene through hand washing and the use of hand sanitizer. Happy dining! 
---
OVERVIEW OF 
LAST COUNCIL MEETING
on February 16th
Due to Executive Order N-29-20, we can no longer offer an in-person meeting location for the community to attend public meetings. We are offering two remote ways to participate.  
At the February 16, 2021 regular City Council Meeting, the Council:   
Approved consent calendar items.

 

Heard 

a 

public hearing on Housing Development Policies and Permitting

 

Heard 

a 

public hearing on 

an Informational Report Providing an Update Regarding Public Art Projects in Terra Linda and Canal Neighborhoods

 

Heard a public hearing

 and approved an Ordinance Amendment exempting from environmental 

and 

design review and public art process that undergo review through a separate review process

 

Adopted a Resolution Approving and Authorizing the Mayor to Execute the Response to the 2019-2020 Marin County Civil Grand Jury Report Entitled "Roadblocks to Safer Evacuation 

In

 Marin"

 
City Council meetings are held every 1st and 3rd Monday of the month. City Council meetings that fall on a holiday are rescheduled for the following Tuesday. 
---
EVENTS
PG&E Virtual Safety Town Hall 

o

n Wednesday, March 3rd from 12-1:30 p.m.

 
Pacific Gas & Electric Company (PG&E) will host an interactive, regionally-focused safety town hall to discuss their plans for reducing wildfire risks with residents of Marin and Sonoma counties. During this town hall, residents will have a chance to ask questions and share feedback with the PG&E team.  
Topics Include:  
PG&E's wildfire prevention plans 

 

Overview of 2020 Public Safety Power Shutoffs 

 

Local vegetation management efforts 

 
Join the Town Hall 
Online: pge.com/firesafetywebinars 
By Phone: (866) 501-6088 
Conference ID: 5895103  
---
San Rafael Community Blood Drive—Sunday, February 28
Help give someone a new beginning by donating blood! The community blood drive will be held on Sunday, February 28 from 10:00am to 3:00pm at the San Rafael Elks Lodge. All donors are tested for COVID-19 antibodies in order to help identify potential convalescent plasma donors who can help those currently battling COVID-19.
---
Food for the Soul: 

An Interview with 

Omeez

 Jones 

—

Friday

, Feb

 

2

6

, 

6:0

0 – 

7:00p

m
Join Marin County Free Library's Teen Librarian Danny Le as he interviews the multifaceted Omeez Jones of IAMOMEEZ! Omeez is a photographer, cinematographer, creative consultant, educator, and brand creator from the San Francisco Bay Area. Jones will be interviewed about his experiences growing up, the lessons he learned about his community, and finding his creative voice through the different lenses through which he views the world. This program is appropriate for teens and adults. 
---
SNAPSHOT QUIZ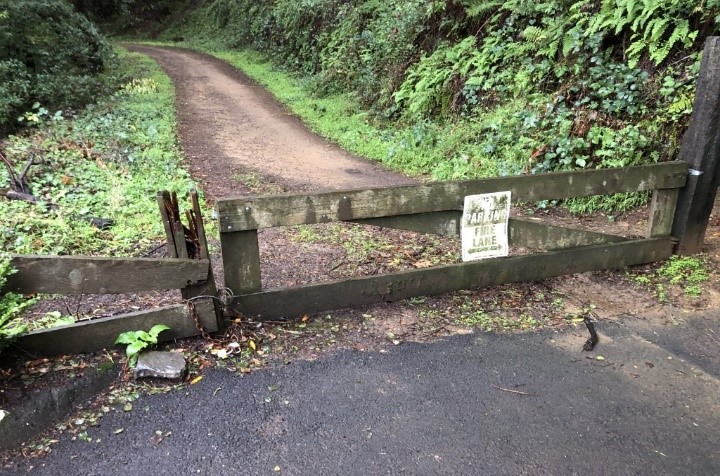 Name this San Rafael trailhead!
Know the answer? Be the first one to reply!
---
Get these newsletters delivered right into your email inbox!