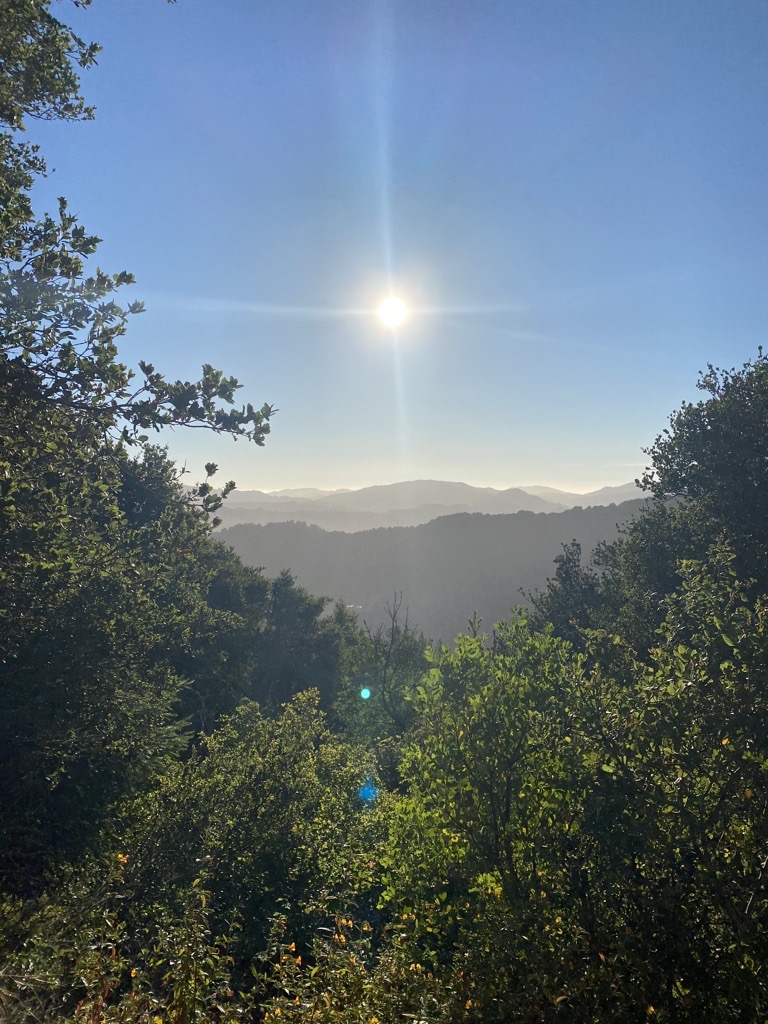 Spotlight Photo
CAPTION: Harry Barbier Memorial Park, February 2022  
PHOTO CREDIT: Walter Gonzalez 
Last Quiz Question
Congrats to Kathleen Toney for being the first to correctly respond to our mystery photo in the last Snapshot Quiz. The photo featured was of the Henry W. Ingwersen IV Memorial Plaque located near the front steps of City Hall. Over a 31-year career, Henry W. Ingwersen IV served the San Rafael Police Department, retiring as the Chief of Police in 1992. Congratulations Kathleen, and thanks for reading Snapshot!
Scroll down for this week's quiz and be the first to answer.  
San Rafael City News
Four Affordable Housing Projects Recommended for Funding
In 2021, City staff released a Notice of Funding Availability to encourage new affordable housing projects. Staff's funding recommendations will be presented to the City Council for consideration on March 7, 2022. Projects recommended include additional funding (gap funding) for three current projects under construction or nearing construction: Vivalon Healthy Aging Campus (999 Third Street), 3301 Kerner Avenue, and 190 Mill Street. The fourth project, proposed by the Canal Alliance, requested funding to acquire and rehabilitate an existing apartment complex on Belvedere Street in the Canal neighborhood.
The City's Affordable Housing Trust Fund was established to create and maintain housing that is safe, stable, and affordable in the community, especially for those who are most vulnerable, including lower and moderate-income people and families, older adults, people living with special needs or a disability, and individuals and families who have previously experienced homelessness.
Read the staff report and visit the City of San Rafael NOFA webpage to learn more about affordable housing in San Rafael.  
---
Cannabis Program Update
On Monday, the City Council will hear updates to the City's commercial cannabis program to reflect the new regulatory changes at the state level. The Bureau of Cannabis Control (BCC) and the Department of Cal-Cannabis has transformed into the new Department of Cannabis Control (DCC) as the lead regulatory state agency.  Additional updates also include updating code references and definitions to sync up with new state licensing adjustments.
---
Finance Mid-Year Budget Updates
Last June, the City Council approved the budget for FY 2021-22. On Monday night, staff will present an update on the City's financial position for the first six months of the year and forecast for the remainder of the year. Staff will also report on recommended budget adjustments and some mid-year personnel changes.
---
Proclamation on Women's History Month
March is officially Women's History Month, a month-long celebration to recognize the tremendous legacy of trailblazing American women and girls who have built, shaped, and improved our nation. Despite the challenges of systemic gender inequality throughout history, extraordinary women have made significant contributions to the growth and strength of our city, state, and nation in countless areas including literature, science, education, and culture.
This Monday, the City Council will hear a special presentation and proclamation on Women's History Month to recognize and celebrate these pioneering women and their victories.
---
Parks and Recreation Master Plan Survey Starts Today!
How do you feel about your local park and recreation options? The City of San Rafael is developing its Parks and Recreation Master Plan, and we need your help to shape the future of parks and recreation in San Rafael. Starting March 3, we'll reach out to residents via a survey to get a greater sense of the community's needs and knowledge of the City's recreation facilities and programs. We will be contacting people randomly via text, phone, and email to ensure a statistically valid survey.
If you're contacted, we hope that you'll be willing to answer a few brief questions because we value and appreciate your participation! There will be many other ways for all community members to participate in the planning process in the coming months, including community meetings and a comprehensive questionnaire.
For more information, please visit our Parks and Recreation webpage.
---
Upcoming District Community Conversations and Joint Community Conversation Meetings
As part of the City Council's effort to increase inclusive community engagement, Mayor Kate and your local City Councilmembers are hosting community conversation meetings throughout 2022. These community conversation meetings allow community members to request a topic of discussion and meet with their local elected officials in a friendly and accessible environment.
Although our February and March 2022 community conversation meetings were held virtually via Zoom, future meetings will be hosted in a variety of formats, from an ice cream social to a local waste clean-up event. Be sure to mark your calendars for the citywide Joint Community Conversation meetings coming up, as well as for the district focused District Community Conversations to be held periodically throughout 2022. Each of the four Districts have recently met, and the next community conversations are:
Joint Community Conversation via Zoom – Thursday, March 17, 2022, 5:30 p.m. to 6:30 p.m.
District 3 Community Conversation with Councilmember Maribeth Bushey – Wednesday, April 27 from 5:30 p.m. to 6:30 p.m. – Location TBA
District 2 Community Conversation with Councilmember Eli Hill – Thursday, April 28, 5:30 p.m. to 6:30 p.m. – Location TBA
See our community conversations page to learn more about community conversations. Unsure of your district? Find your district here. 
---
Electric Vehicle Awareness Months
March and April are Electric Vehicle (EV) Awareness months! Save time, money, and the planet by going electric. We've teamed up with Ride and Drive Clean for free webinars and in-person EV and E-bike Expos in March and April. Transportation is the number one greenhouse gas emitter in Marin County. Going electric is one way everyone can do their part to fight climate change. Bonus: electric vehicles are fun to drive!
---
Backyard Do's & Don'ts– Fire Safe Marin's Newest Episode Now Available
The next episode of Wildfire Watch is now available on Fire Safe Marin's Youtube channel. This episode's focus – Backyard Do's & Don'ts – promotes a shift towards fire-smart landscaping and highlights the related responsibilities for local landscapers, nurseries, and real estate professionals. Check out this important episode to learn essential strategies to protect your home against wildfire!
---
Extreme Weather and Emergency Shelter Updates
You may have noticed extreme weather patterns this week in your San Rafael neighborhood. High winds, hail, and near freezing temperatures were just a few of the extreme weather patterns observed in recent weeks. In response to severe weather, Marin County Health and Human Services opened an emergency weather shelter for residents seeking shelter. For more details on the freeze warning for the Bay Area, subscribe to and follow information in real time from the National Weather Service's San Francisco Office.
---
COVID-19 Updates
According to Marin County Public Health, COVID-19 hospitalizations and active cases are steadily decreasing in the region. Buoyed by a strong vaccination rate of 91.5% of eligible residents, Marin County has done an exceptional job in prioritizing the public health and safety of all residents in response to the COVID-19 pandemic.
As of February 16, the indoor masking mandate has been lifted for all fully vaccinated individuals in most settings in Marin County. All unvaccinated individuals are still required to wear masks indoors until further notice.
Despite these recent masking policy changes, everyone must wear masks in the following settings, regardless of vaccination status:
Public transit
Indoors in K-12 schools, childcare, and other youth settings
Health care settings
Long-term care facilities
Homeless shelters
State and local correctional facilities and detention centers
In addition, businesses may elect to implement indoor face covering policies that are stricter than current CDPH masking guidelines (e.g., requiring all patrons and employees to wear a mask).
COVID-19 booster shots and vaccination appointments continue to be offered at all Marin vaccine clinics. If you need transportation assistance to get vaccinated, please visit the following links about Lyft's Vaccine Access Program and GoGoGrandparent. As always, if you are experiencing any COVID-19 like symptoms, please get tested as soon as possible, even if you are fully vaccinated.
---
TALES OF THE CITY – Terra Linda Ceramic Artists selected as Marin IJ Reader's CHOICE Awards 2022 "Best Art Studio"
Congratulations to the Terra Linda Ceramic Artists for receiving the 2022 Marin IJ Reader's CHOICE Award for "Best Art Studio"! Nadia Tarzi-Saccardi, Art Program Director, has worked hard developing a ceramics program for youth and adults at the Terra Linda Community Center. She has brought together a community of ceramic artists, from the novice to the experienced, who inspire each other to create, explore, and find their inner artist.
Artists enjoy her classes and students have gone on to display their work in galleries, solo shows, as well as nationally in galleries. If you are interested in trying a ceramics class, or you think your child might enjoy a ceramics class, check out the great classes that Nadia offers at the Terra Linda Community Center.
Many of her young students continue year after year and participate in the art shows at the Marin County Fair where they have received high honors. Some have even submitted their pieces for consideration when applying to programs such as Marin School of the Arts. For more information on the Terra Linda Ceramics Artists program; check out the website .
Congratulations to Nadia and all the staff at the Terra Linda Community Center for their continued great work! Be sure to check out the Terra Linda Ceramic Artists show that opens Friday, March 11 at the Falkirk Cultural Center from 5:00 p.m. to 8:00 p.m.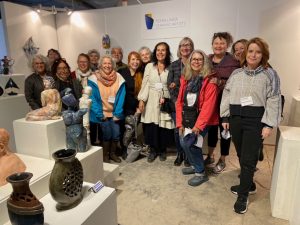 ---
AT THE LAST COUNCIL MEETING on February 22, 2022
Due to Executive Order N-29-20, we no longer offer an in-person meeting location for the community to attend public meetings. In an effort to provide remote community participation for our City Council meetings, we are piloting real-time virtual public comment on agenda items. 
At the February 22, 2022 regular City Council Meeting, the Council:
Approved consent calendar items
Held the third of four Public Hearings on the 2021-2022 City Council Redistricting Process
Adopted an Ordinance Amendment to the San Rafael Municipal Code to comply with Senate Bill 1383 – An Organic Waste Recycling law
City Council meetings are held every first and third Monday of the month. City Council meetings that fall on a holiday are rescheduled for the following Tuesday. 
---
Events
Upcoming Community Conversation Events 
Join your local Councilmember and Mayor Kate for upcoming Community Conversation events held via Zoom. Learn more about local and citywide updates and happenings and submit your inquiry or question to staff for the opportunity for discussion at upcoming community conversations events!  
Joint Community Conversation via Zoom  
Thursday, March 17 | Hours 5:30 p.m. to 6:30 p.m. 
District 3 Community Conversation with Councilmember Maribeth Bushey – Location TBA
Wednesday, April 27 | 5:30 p.m. to 6:30 p.m.  
District 2 Community Conversation with Councilmember Eli Hill – Location TBA
Thursday, April 28 | 5:30 p.m. to 6:30 p.m. 
See our community conversations page to learn more about community conversations. Unsure of your district? Find your district here. 
---
Canal Youth & Family Council
Free Canal Arts Program
Saturday, March 12 (and every 2nd Saturday of the month) | 10:30 a.m. to 12:30 p.m. 
Art Room at the Albert J. Boro Community Center 
Families with youth are invited to enjoy art activities this Saturday, March 12 at the Art Room at the Al Boro Community Center. This event kicks off a Canal Arts program for youth and families to be held the second Saturday of each month and is free to all participants.
FOR MORE INFORMATION CALL (415) 485-3077
---
Terra Linda Ceramic Artists Show
Opening Reception/Art Walk – Friday, March 11 | 5:00 p.m. to 8:00 p.m. 
Closing Reception – Friday, April 15 | 5:00 p.m. to 8:00 p.m. 
Falkirk Cultural Center 
The Terra Linda Ceramic Artists studio is pleased to present its next members' show hosted by the Falkirk Cultural Center. This juried members' show presents figurative and nonfigurative works by 30+ artists from the Terra Linda Ceramic Artists vibrant community. Each artist presents their interpretation of the theme R'Evolution, a compound word that offers exciting opportunities in clay.
Curated by Jo Clarke and Nadia Tarzi-Saccardi, the exhibit is juried by Antonia Lawson.
---
Quiz
Where was this photo taken?