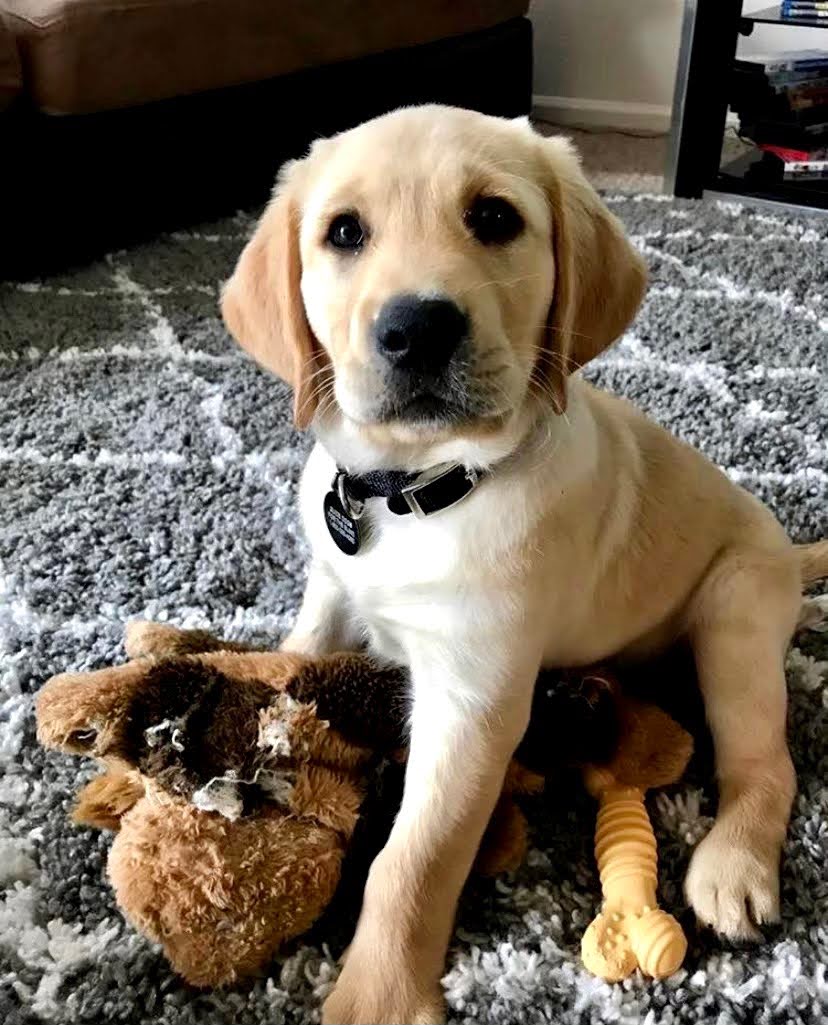 Spotlight Photo
Staff and volunteers from the SF/Marin Food Bank are cheerful in the rain during the weekly food distribution site at Pickleweed Park. There are currently at least 10 weekly food distribution sites throughout the City of San Rafael serving an average of about 3,000 households a week.
Photo Credit: Jill Tokutomi 
Last Quiz Question
Shout out to Catherine John for being the first to correctly answer the last Snapshot Quiz question! The photo featured was of one of the play structure at Pickleweed Park which is located next to the Albert J. Boro Community Center and Pickleweed Library. Have you been? Congratulations Catherine and thanks for reading Snapshot!   
Scroll down for this week's quiz and be the first to answer.  
San Rafael City News
Council Set to Review 

Draft Gener

al Plan 2040
Have you had an opportunity to check out the Draft General Plan 2040? This strategic framework, developed for future community growth and development, covers topics such as land use, transportation, housing, open space, natural resources, and public services. On Monday evening, the City Council will receive a sixth progress report on the General Plan 2040, which includes a summary of the major issues raised since publication of the Draft General Plan 2040, Downtown Precise Plan, and Environmental Impact Report in October 2020. This sixth report also includes traffic impact analysis guidelines that reflect and incorporate new state requirements for environmental review.  
READ THE STAFF REPORT
LEARN MORE ABOUT THE DRAFT GENERAL PLAN 2040
---
San Rafael's Housing Report

 for 2020

 
Also on Monday, the City Council will hold a public hearing to review our annual Housing Report. The report, which is required by the State of California, must include data on housing development applications submitted, approved units, building permits issued, built units, etc. In 2020, 82 building permits were issued. This includes the new 41-unit housing development at 815 B Street, as well as 36 accessory dwelling units, two single family residential units, and three units in multifamily developments. See the full report for all the data.
---
National Library Week

, April 4

th

—10

th

 
Whether you're visiting in person or virtually, libraries offer the opportunity to explore new worlds through access to technology, multimedia content, and educational programs. Established in 1958, National Library Week recognizes the value our communities receive from libraries every day. On Monday evening, the City Council will present our San Rafael Library with a proclamation for their continued contributions of endless opportunities to transform lives through education and lifelong learning. Celebrate by giving your library card some extra love next week!
SAN RAFAEL PUBLIC LIBRARY
AMERICAN LIBRARY ASSOCIATION
---
Marin County

's

 May 4

th

 

Election Will 

B

e Vote

 By Mail Only
On May 4th, voters in two San Rafael districts will decide on special tax measures that will determine the special tax amount for educational programs and require two-thirds of the votes cast to pass. 
This is an all vote-by-mail election. No polling places will be open except for the Marin County Elections Department at the Civic Center in San Rafael, Suite 121. All registered voters within the districts will receive a postage-paid envelope along with their ballot and must remember to sign the envelope before mailing it back. 
Important Dates 
April 5

: Ballots will be mailed to all registered voters in the districts. This is also the first day to receive voter services in the Elections Department between 8 a.m. and 4:30 p.m. in Suite 121 at the Civic Center, 3501 Civic Center Drive, San Rafael.

 

April 20

: Starting on this day and until 8 p.m. Election Day, eligible residents who are not registered may come to the Elections Department to register and vote.

 

April 27

: The last day the Elections Department can mail a ballot. After this day, voters wishing to vote must get a ballot in person at the Elections Department.

 

May 4

: Ballot return envelope must be signed and postmarked on or before this day or dropped in a drop box by 8 p.m. Voting is available in the Elections Department from 7 a.m. until 8 p.m. on Election Day. Check 

www.marinvotes.org

 for drop-box locations.

 
---
April is Drug Take Back Month
According to the 2020 National Survey on Drug Use and Health, 9.7 million people misused prescription pain relievers, 4.9 million people misused prescription stimulants, and 5.9 million people misused prescription tranquilizers or sedatives in 2019. The survey also showed that a majority of misused prescription drugs were obtained from family and friends, often from the home medicine cabinet.  
Marin's Drug Take-Back Month is a perfect chance to deposit unused and unwanted medications into one of 24 receptacles located around the county or take advantage of a mail-back option that is also available.  Drop-off locations throughout Marin include CVS pharmacies, Kaiser Permanente locations, and most police departments, including San Rafael's Public Safety Center located at 1375 Fifth Avenue.  
TAKE BACK DAY
DROP OFF LOCATIONS
---
Become a San Rafael Lifeguard This Summer!
The City of San Rafael is hiring Lifeguards for the Terra Linda and Hamilton Pools. We are looking for Lifeguards who can work during the week, primarily morning and mid-day shifts during the Spring and Fall seasons. Training is available. For more information, please email terralindapool@cityofsanrafael.org or call (415) 485-3344. Rate of pay is $14.56-$23.27. Come join a fun team and serve an important role in your community. 
Not certified? We're offering American Red Cross Lifeguard Training courses! To become certified, check out our class schedule and get certified.  
---
Walk-in 

City Services Reopening Next Week
Beginning next Monday, April 5th, many City of San Rafael offices will open for limited walk-in services. Online services will remain available and are encouraged. Police and Fire Department services will continue to be fully operational. Learn more about city office hours, services, and upcoming holidays online.
---
TALES OF THE CITY
—
SAN RAFAEL PUBLIC LIBRARY BOOK TO ACTION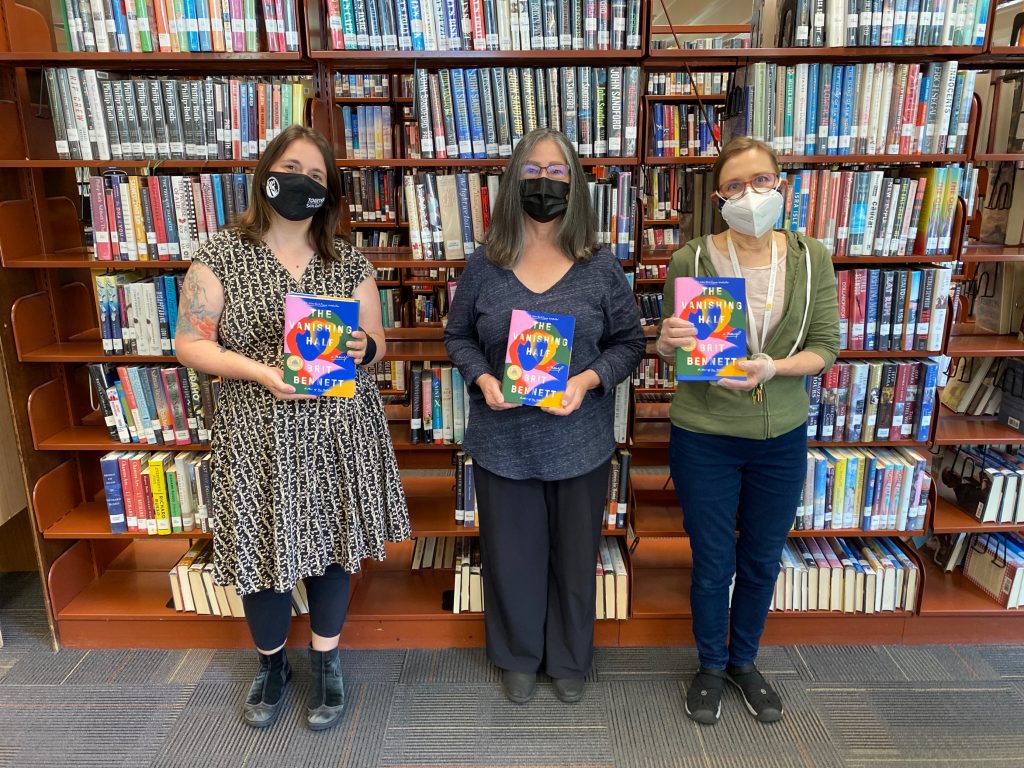 This week the San Rafael Public Library launched "Book to Action," a community-wide program from the California Center for the Book to Read/Discuss/Act during the months of March-June. Supervising Librarian Jill Harris and Librarians Bonnie Groshong and Margaret Stawowy have been leading the effort, with support from many other library staff. 
Get involved today by jumping into the 21-Day Race and Equity Challenge! Challenge yourself to read, watch, or listen to one thing about race and equity topics every day for 21 days. Follow the San Rafael Public Library Facebook and Instagram to get started. 
---
OVERVIEW OF 
LAST COUNCIL MEETING
 on 
March 1
st
Due to Executive Order N-29-20, we can no longer offer an in-person meeting location for the community to attend public meetings. We are offering two remote ways to participate: watching on YouTube or calling in from your phone.  
At the March 15, 2021 regular City Council Meeting, the Council:   
Approved consent calendar items.

 

Heard 

a

 special presentation administering an oath 

of

 office to Police Chief David Spiller.

 

Heard 

a 

special presentation by Marin Municipal Water District on drought and water conservation.

 

Heard an informational update by Caltrans on the 101 NB Central San Rafael Off-Ramp Bridge Replacement Project and traffic impacts to San Rafael

.

 

Adopted a resolution recommending Community Development Block Grant (CDBG) Project Funding for fiscal year 2021-22 to the Marin County Board of Supervisors.

 

Adopted a resolution approving and authorizing the City Manager to sign an Amendment No. 2 to extend the agreement to negotiate exclusively with Goldstone Management, Inc. regarding redevelopment of 1009 and 1001 Fourth Street, 924-926 Third Street, and the Third Street and 

Lootens

 Plaza parking garage.

 
City Council meetings are held every first and third Monday of the month. City Council meetings that fall on a holiday are rescheduled for the following Tuesday. 
---
EVENTS
Green Thumbs Up! – Earth Day Kit
In celebration of Earth Day, San Rafael Recreation created a fun planting activity kit for you to do at home. Each kit provides Earth Day activities and tips to reduce your carbon footprint as well as everything you need to start your own countertop herb garden and tips for your outdoor garden. The kit includes a terra cotta pot with paint and brush to decorate your pot, soil, seeds, garden gloves, instructions, activities and Earth Day tips. Purchase your kit before April 9. Kits will be available for pick up at your local Community Center in San Rafael the week of April 12. We will contact you for your specific pickup location.  
Pick-up locations 
Albert 

Boro

 Community Center

 – 50 Canal St. San Rafael

 

Falkirk Cultural Center

 – 1408 Mission Ave. San Rafael

 

San Rafael Community Center 

– 618 B St. San Rafael

 

Terra Linda Community Center

 – 670 Del Ganado Rd. San Rafael

 
---
Emergency Preparedness Class

, 

April 16

th

 

 
When: April 16 at 4:00 PM; 
Where: Zoom (register online) 
Be Red Cross Ready is an emergency preparedness presentation typically presented in-person to audiences age 14 & up. We have adapted it to a virtual format to ensure communities continue to learn this critical information amid the COVID-19 pandemic. The program features actionable lessons focused on building an act fast emergency kit, home fire prevention and safety, and information about other local hazards (earthquakes and wildfires) 
---
Dine Under the Lights

 Every Thursday & Friday
Treat yourself and support local! Enjoy 50+ participating restaurants, cafes & bars with on-street alfresco dining under the sparkling lights in Downtown San Rafael and the West End Village! Make San Rafael your GO-TO spot on Thursdays & Fridays! Please check with your favorite businesses for hours and if reservations are advised. Please remember to wear your mask and respect others' space. 
---
QUIZ
Which beautifully shaded park am I?