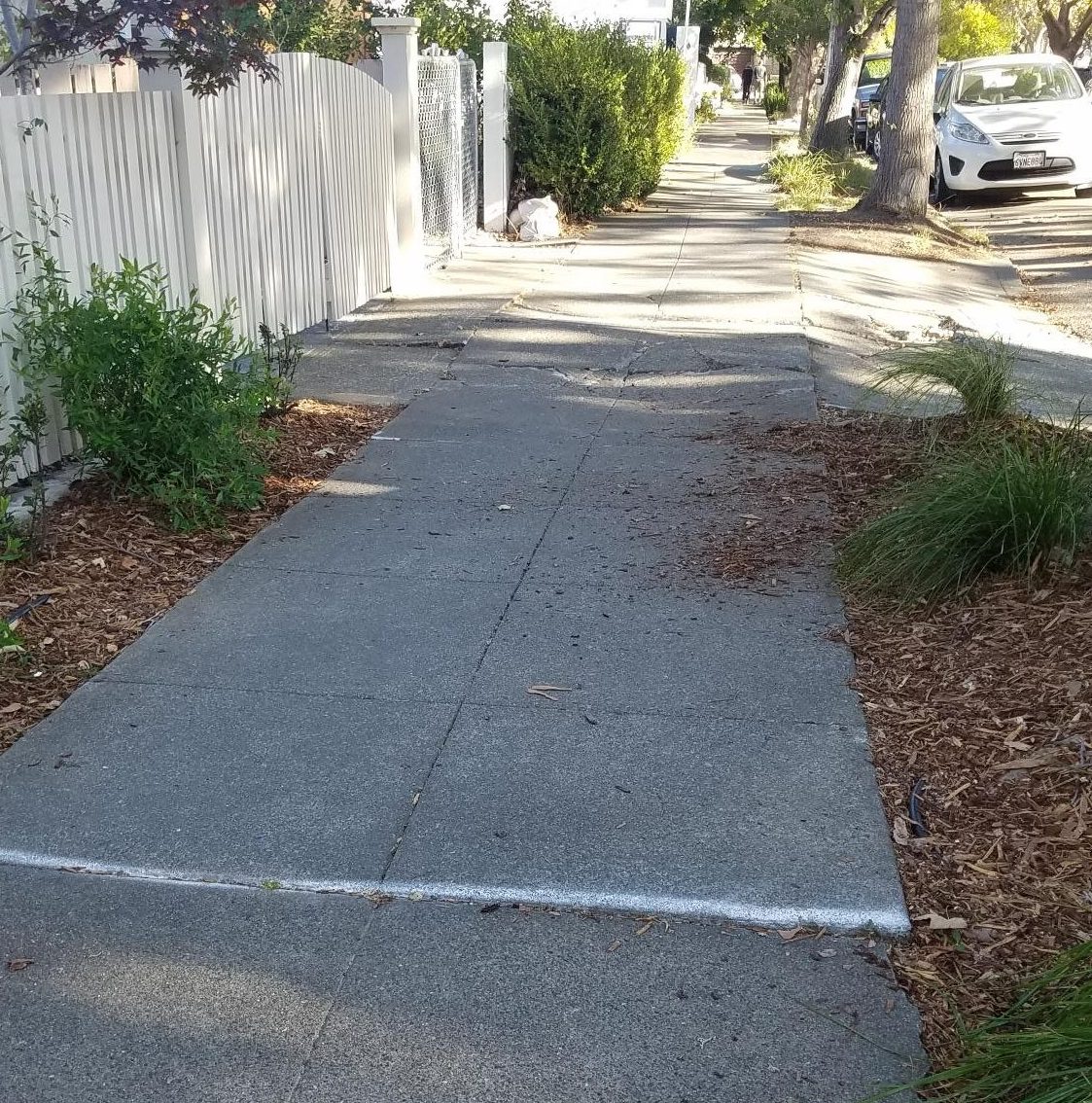 Pre-construction inspections were completed on June 18th. Staff is now working on finalizing the data for inspections of the 366 private properties that applied for the Sidewalk Repair Program. Depending on the work required, some homeowners may see white spray paint on their sidewalks. Due to the Fourth of July holiday week, and double the amount of applicants participating in the program we have fallen a little behind schedule. Applicants can expect to receive more information regarding inspection results and the next steps via email within the next week.
We appreciate your patience as we navigate the first year of the City's Sidewalk Repair Program.
Click here for a copy of the Next Steps form that was sent out to applicants and includes an example of a sidewalk repair cost breakdown.