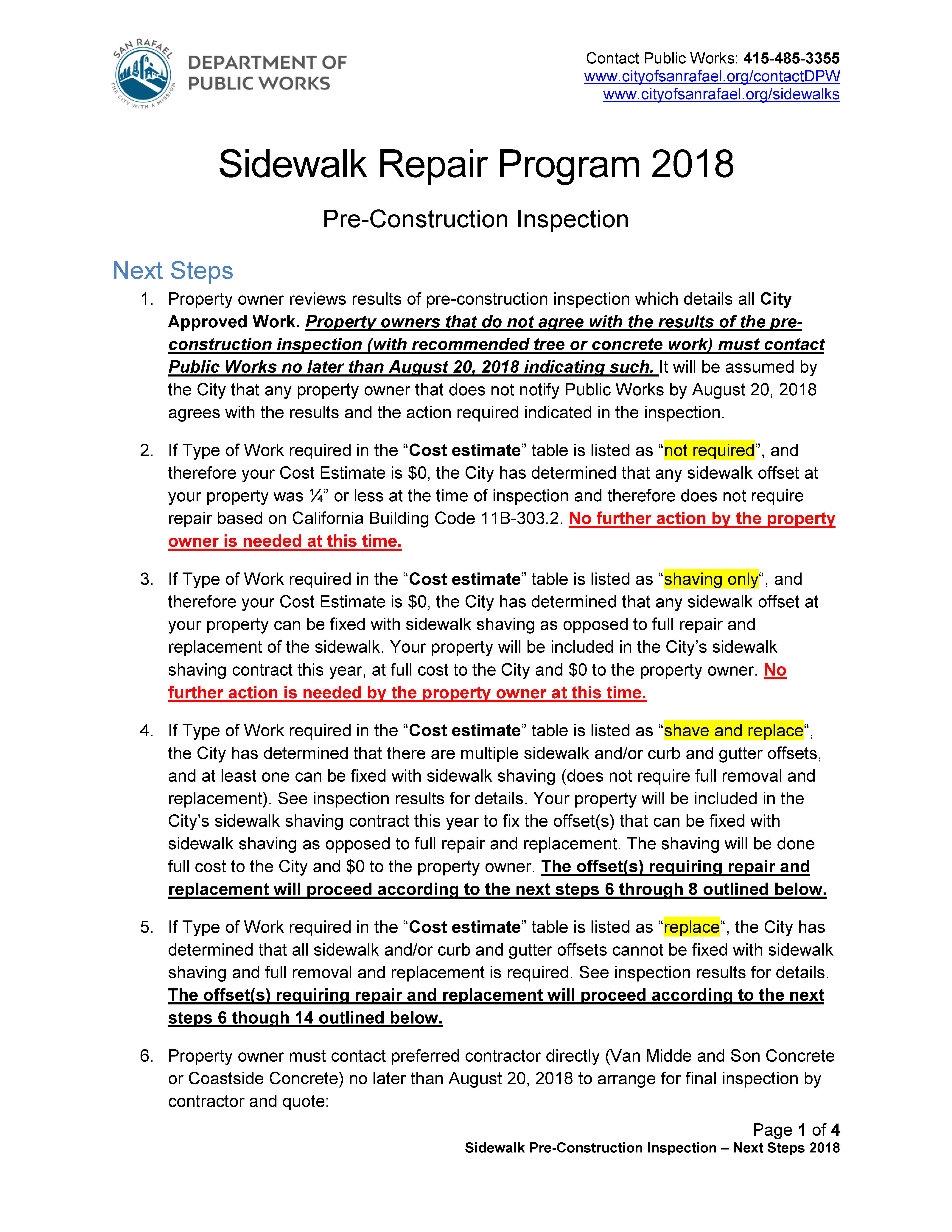 On Monday, June 18th Pubic Works staff completed inspections for the 350+ private properties that have signed up for the Sidewalk Repair Program. Inspectors reviewed all properties for sidewalk displacements, and indicated whether or not the sidewalk needed a full replacement or could be fixed with sidewalk shaving (a smooth grind of the sidewalk displacement back to grade), whether there is any curb and gutter that needs to be replaced, and whether there are any trees that need to be removed. Any repairs that need shaving only will be done by the City contractor at no cost to the property owner.
The results of the inspections were as follows:
106 of the 334 applicants do not need full sidewalk repair work. They either do not need work at all or their offset is so minor it can be fixed with sidewalk shaving.
Of the 228 applicants that need sidewalk work:

Approx. 28,000 square feet of sidewalk (not attached to a driveway) needs to be replaced at 222 locations
Approx. 2,000 square feet of sidewalk attached to a driveway needs to be replaced
Approx. 1,800 linear feet of curb and gutter needs to be replaced
154 repair locations involve a tree

139 involve trimming of the roots
41 involve full removal and replacement of the tree
Importantly, since the City doubled the funding for this year's program, we are happy to report that all applicants that applied for the program (366 total) will be included in this first year of the program.
Next steps are the property owners will be sent a copy of the inspection form next week and the sidewalk repairs will be done this summer.