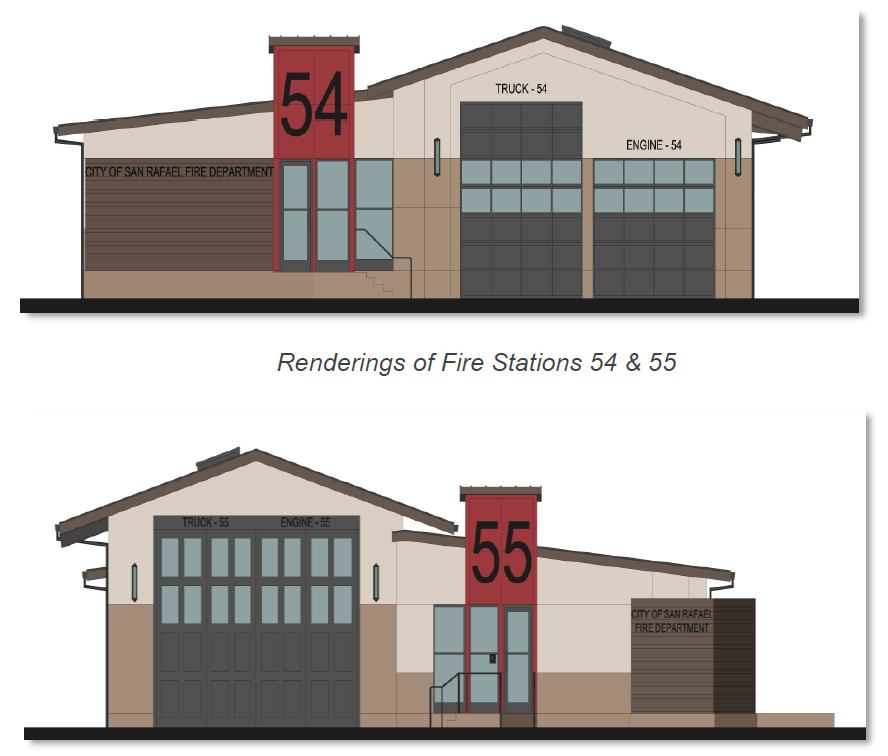 We are excited to announce that Fire Stations 54 & 55 Renovation Project is out to bid!  For the last three weeks, Public Works has been working with potential bidders in preparation for the bid and are eager to receive proposals on September 30, 2021. 
The project scope for both stations includes removal and replacement of the original living quarters, seismic upgrades to the existing apparatus bays, refinishing of the exterior façade of the buildings, accessibility improvements, and technology & communication systems upgrades.  
While Fire Station 55 will remain a single level building, Fire Station 54 will become a two-story building to comply with Federal Emergency Management Agency (FEMA) flooding zone requirements,  
The two fire stations are to be bid for construction as a single project. 
The project will be funded by Measure E.  Measure E is a sales tax measure that was passed by the voters of San Rafael in November 2013. The revenues from this tax are to address the City's aging essential facilities, including making critical improvements to our public safety facilities in San Rafael.