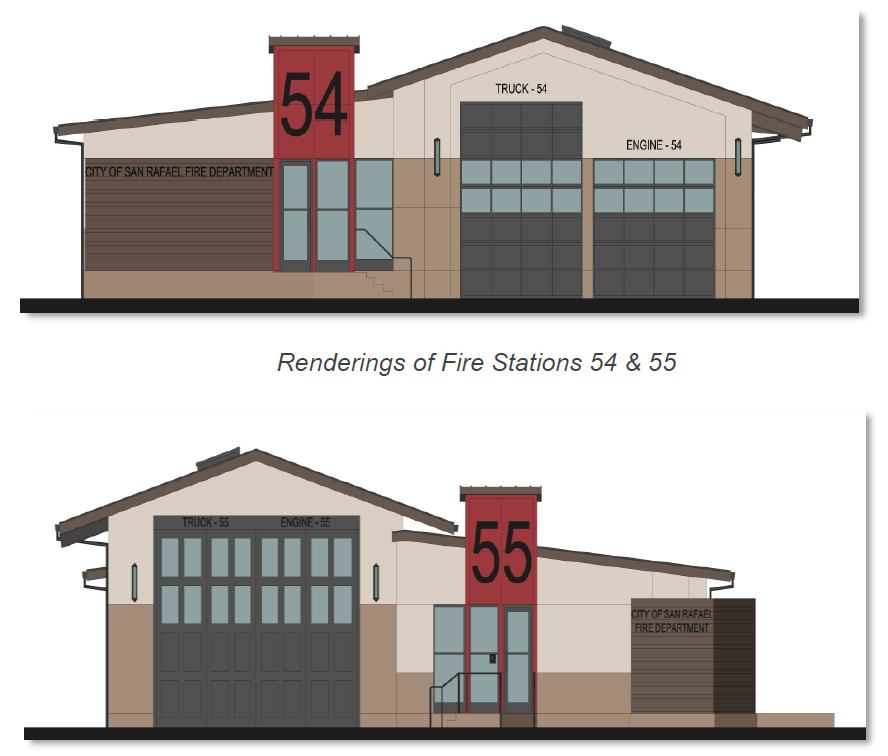 In the 1960s, Fire Stations 54 and 55 were designed and built. Fire Station 54 is located at 46 Castro Avenue in the Canal neighborhood. Fire Station 55 is located at 955 Point San Pedro Road between Knight Drive and Peacock Drive. Both fire stations are now beyond their useful life. For more information on the project background, please visit the project website.
The project scope entails:
Remove and replace the original living quarters and roof
Seismic upgrade of the existing apparatus bay
Complete recladding and refinishing of the exterior façade with new materials
The projects are to be bid for construction as a single project, beginning with the selection of a general contractor. The solicitation can be found on the City of San Rafael Bid Express page. Please note that you will need to register for a free Bid Express account to download project documents. Please click here for more information on how to use Bid Express.
Bids are due on or before Thursday, September 30, 2021 at 2:00 PM via Bid Express