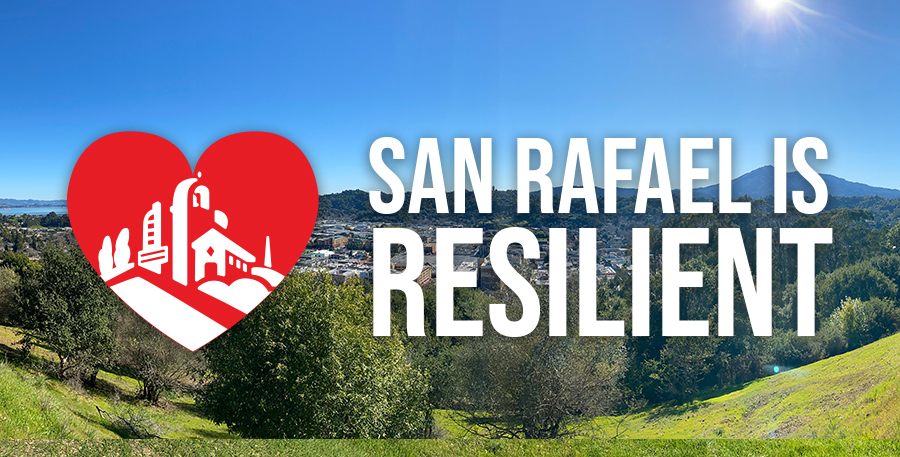 DESPLAZARSE HACIO ABAJO PARA ESPAÑOL
We understand the desire to get outside as the weather continues to get nicer, especially to gather with family and friends this upcoming holiday weekend. With the emergence of COVID-19 and the sudden shift to staying at home, our community needs to rethink how to celebrate holidays to incorporate social distancing and other safety measures. We must remain vigilant; we urge you to please stay home, do not gather at parks or open space, enjoy in-person activities with only those in your own household, and continue to practice social distancing while walking or exercising in your neighborhood. Enjoy family visits through a video-call or even just a regular old phone call!  
Together
 as a community,
 we can help 
flatten the
 curve
.
For those celebrating Easter, how about a virtual Easter egg hunt at home? Also, here is a twist on the Easter basket: why not make a basket full of fun ideas to do with the family? Get a basket, cut out little strips of paper, have everyone in your family write an idea (or two or three) of something fun the family could do together while in quarantine. Fill up the basket with the ideas. Then, on Sunday morning, start tackling the list you've created.
Stay resilient San Rafael!
---
Mayor's Video Message
A video message from San Rafael Mayor Gary Phillips, including updates on the Quarantine and Isolation Orders,  School Districts, City Services, how to be prepared at home, and answers to questions from the community about rent assistance, and face coverings.
---
San Rafael City Services Modified
During the current public health crisis, the City of San Rafael remains committed to protecting the health and safety of community members and employees, while also striving to deliver public services to the greatest extent possible. Following the County of Marin's most recent extension of the Shelter-in-Place Order, the City has instituted a few service modifications through May 3, including online permit applications for the Planning and Building Division.  
Please note that Police and Fire services remain fully operational 24/7.
---
Marin Issues Restrictions For Short-Term Rentals
After substantial guidance from the Marin Public Health, the Centers for Disease Control and Prevention and the California Department of Public Health, a new Health Order restricting the use of short-term rentals will be in effect from 11:59 p.m. on April 9, 2020 through May 3, 2020. 
Short-term lodging facilities (vacation rentals, short term rentals, timeshares, hotels, motels, B&Bs, and such) within Marin County, including San Rafael, are directed to cease all operations and services except as necessary to provide: 
Lodging for the County's homeless population;

 

Lodging for County residents who have been displaced and cannot return to their residence because there is a person residing at their residence that must isolate or quarantine or is at high risk of severe illness from COVID-19;

 

Lodging for County residents who need to isolate or quarantine;

 

Lodging to support Healthcare Operations, Essential Infrastructure, Essential Businesses, and Essential Governmental Functions as defined in the March 31 Order (e.g., lodging for traveling nurses or government contractors);

 

Lodging for County residents facing immediate displacement from their primary residence due to safety, sanitation, or habitability issues (i.e., inhabitable living conditions, violence, or threats of violence);

 

Minimum Basic Operations as defined in the March 31 Order.

 
---
Remember to 
Take Care of Yourself
The coronavirus (COVID-19) outbreak is changing life for all of us. While measures are being taken to lessen the immediate impacts of COVID-19 on our communities and our health care systems, it is also important to minimize the secondary health effects of this pandemic. The Shelter-in-Place order has caused an influx of new stress and anxiety; compounded by economic distress, school closures, and necessary physical distancing measures that many of us are still adjusting to; which can result in an increase of stress-related health conditions. 
Support your mental and physical health, utilizing these strategies: 
Supportive relationships

: Maintain supportive relationships wherever you can, including virtually.

 

Exercise

: Engage in 60 minutes of physical activity every day, if you can. It doesn't have to be all at one time.  

 

Sleep

: Get sufficient, high-quality sleep. This may be particularly hard right now, but going to sleep and waking up at the same time each day can help. 

 

Nutrition

: Ensure you are getting proper nutrition to help combat stress. 

 

Mental health support

: 

Resources available here.

 

Mindfulness

: Practice 

mindfulness

 

in whatever way works best for you. This could be things like meditation, yoga, or prayer for 20 minutes, two times a day.
---
Countywide Mayors Message

 
A special message of unity and hope from the Mayors of Marin County's cities and towns. 
COUNTYWIDE MAYOR'S VIDEO MESSAGE
---
REMINDERS
Report price gouging

; contact the Marin District Attorney's Office by calling (415) 473-6495 or by emailing 

consumer@marincounty.org

.

 

Census 2020

—You can still respond! April 1 is a reference date, not a deadline to respond. When you respond 

on

line

, over the phone, or by mail, count everyone living in your home as of April 1, 2020.

 

The San Rafael Public Library is still here for you! Learn more about 

Your Online Library

.

 
---
Viernes, 10 de abril de 2020
Entendemos el deseo de salir a medida que el clima sigue siendo más agradable, especialmente para reunirse con la familia y amigos este próximo fin de semana de vacaciones. Sin embargo, con el surgimiento de COVID-19 y el cambio repentino a permanecer en casa, nuestra comunidad necesita cambiar cómo celebran las vacaciones para incorporar el distanciamiento social y otras medidas de seguridad. Debemos permanecer vigilantes; les pedimos que por favor se quede en casa, no se reúna en parques o espacio abierto, disfrute de actividades en persona con sólo aquellos en usted su propio hogar, y continúe practicando el distanciamiento social mientras camina o hace ejercicio en su vecindario. ¡Disfruta de las visitas familiares a través de una videollamada o incluso solo una vieja llamada normal!
Juntos como comunidad, podemos ayudar a aplanar la curva.
Para aquellos que celebran la Pascua, ¿qué tal una caza virtual de huevos de Pascua encasa? Además, aquí hay una idea divertida para la canasta de Pascua: ¿por qué no hacer una canasta llena de ideas divertidas para hacer con la familia? Consigue una canasta, corta pequeñas tiras de papel, haz que todos en tu familia escriban una idea (o dos o tres) de algo divertido que la familia podría hacer juntos mientras están en cuarentena. Llena la cesta con las ideas. Luego, el domingo por la mañana, comiencen a hacer las cosas divertidas de la lista que han creado.
¡Mantente resiliente San Rafael!
---
MENSAJE DE VIDEO DEL MAYOR
Un mensaje de video del alcalde de San Rafael Gary Phillips, que incluye actualizaciones sobre las órdenes de cuarentena y aislamiento, los distritos escolares, los servicios municipales, cómo estar preparado en casa y respuestas a preguntas de la comunidad sobre la asistencia para el alquiler y coberturas faciales.
---
SERVICIOS DE LA CIUDAD DE SAN RAFAEL MODIFICADOS
Durante la actual crisis de salud pública, la ciudad de San Rafael sigue comprometida con la protección de la salud y la seguridad de los miembros de la comunidad y los empleados, al mismo tiempo que se esfuerza por prestar servicios públicos en la mayor medida posible. Siguiendo la extensión más reciente del Condado de Marin de la Orden Quedarse en su lugar,la Ciudad ha instituido algunas  modificaciones de servicio hasta el 3 de mayo, incluyendo solicitudes de permisos en línea para la División de Planificación  y  Construcción.
Tenga en cuenta que los servicios de policía y bomberos siguen en funcionamiento las 24 horas del día, los 7 días de la semana.
---
MARIN OTORGA RESTRICTICCIONES PARA ALQUILERES DE CORTO PLAZO
Después de una orientación sustancial de la Salud Pública de Marin, el Centro de Control y la Prevención de Enfermedades, y el Departamento de Salud Pública de California, una nueva Orden de Salud que restringe el uso de alquileres a corto plazo entraran en efecto a partir de las 11:59 p.m. del 9 de abril de 2020 hasta el 3 de mayo de 2020.
Las instalaciones de alojamiento a corto plazo (alquileres vacacionales, alquileres a corto plazo, tiempo compartido, hoteles, moteles, B&Bs, y tales) dentro del Condado de Marin, incluyendo San Rafael, están dirigidas a cesar todas las operaciones y servicios, excepto cuando sea necesario para proporcionar:
Alojamiento para la población sin hogar del Condado;
Alojamiento para residentes del Condado que han sido desplazados y no pueden regresar a su residencia porque hay una persona que reside en su residencia que debe aislar o ponerse en cuarentena o está en alto riesgo de enfermedad grave de COVID-19;
Alojamiento para residentes del Condado que necesitan aislar o poner en cuarentena;
Alojamiento para apoyar las operaciones de atención médica, la infraestructura esencial, las empresas esenciales y las funciones gubernamentales esenciales, tal como se define en la Orden del 31 de marzo (por ejemplo, alojamiento para enfermeras itinerantes o contratistas gubernamentales);
Alojamiento para residentes del Condado que enfrentan desplazamiento inmediato desde su residencia principal debido a problemas de seguridad, saneamiento o habitabilidad (es decir, condiciones de vida habitables, violencia o amenazas de violencia);
Operaciones Básicas Mínimas definidas en la Orden del 31 de marzo.
Mas información: https://www.marincounty.org/main/county-press-releases/press-releases/2020/hhs-covid-shorttermrentalorder-040720
---
RECUERDA CUIDARTE A TI MISMO
El brote de coronavirus (COVID-19) está cambiando la vida para todos nosotros. Si bien se están tomando medidas para reducir los impactos inmediatos de COVID-19 en nuestras comunidades y nuestros sistemas de atención de la salud, también es importante minimizar los efectos secundarios en la salud de esta pandemia. La orden de quedarse en su lugar ha causado una afluencia de nueva tensión y ansiedad; agravado por la angustia económica, los cierres de escuelas y las medidas de distanciamiento físico necesarias a las que muchos de nosotros todavía nos estamos adaptando; que puede resultar en un aumento de las condiciones de salud relacionadas con el estrés.
Apoya tu salud mental y física, utilizando estas estrategias:
Relaciones de apoyo: Mantenga relaciones de apoyo donde quiera que pueda, incluso virtualmente.
Ejercicio: Participa en 60 minutos de actividad física todos los días, si puedes. No tiene que ser todo a la vez.
Sueño: Consigue dormir bien y suficiente. Esto puede ser particularmente difícil en este momento, pero ir a dormir y despertarse a la misma hora cada día puede ayudar.
Nutrición : Asegúrese de que está recibiendo una nutrición adecuada para ayudar a combatir el estrés.
Apoyo de salud mental: Recursos disponibles aquí.
Atención Plena: Practique la atención plena de cualquier manera que funcione mejor para usted. Esto podría ser cosas como la meditación, el yoga o la oración durante 20 minutos, dos veces al día.
APOYO MENTAL DE SALUD: https://covid19.ca.gov/resources-for-emotional-support-and-well-being/
ATENCION PLENA: https://www.mindful.org/what-is-mindfulness/
---
MENSAJE DE LOS PRINCIPALES DEL CONDADO
Un mensaje especial de unidad y esperanza de los alcaldes de las ciudades y pueblos del condado de Marin.
MENSAJE DE LOS PRINCIPALES DEL CONDADO
---
Recordatorios
Reportar el incremento de precios; Comuníquese con la Oficina del Fiscal de Distrito de Marin llamando al (415) 473-6495 o enviando un correo electrónico a consumer@marincounty.org.
Censo 2020—¡Todavía puedes responder! El 1 de abril es una fecha de referencia, no una fecha límite para responder. Cuando responda en línea, por teléfono o por correo, cuente a todos los que viven en su casa a partir del 1 de abril de 2020.
¡La Biblioteca Pública de San Rafael todavía está aquí para ti! Obtenga más información sobre su biblioteca en línea.