Spotlight Photo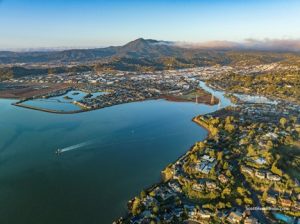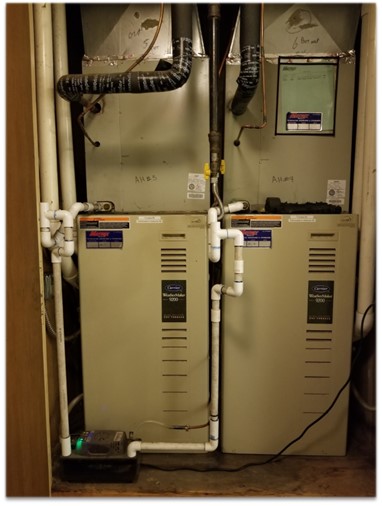 Aerial view of the San Rafael Creek
Photo Credit: Scott Hess
Last Quiz Question
Congrats to Susan Epidendio "b"eing the first to answer our latest Snapshot Quiz regarding sports that start with the letter "b." The answer is "B," bowling has yet to take place at Albert Park! Congrats Susan and thanks for reading Snapshot. Scroll down to see this edition's quiz and be the first to answer!
---
San Rafael City News
Marin Wildfire Prevention Authority Budget Update- San Rafael Projects/Programs
At the upcoming Monday, March 6th City Council meeting, Fire Department staff will share an update on the Marin Wildfire Prevention Authority (MWPA) work plan efforts from 2022 and preview San Rafael  project proposals for 2023. Efforts to adapt San Rafael to wildfire prevention include vegetation management and local wildfire prevention mitigation; wildfire detection, alerts, and evacuation program improvements; grants and partnerships; public outreach and education, and defensible space evaluations and home hardening. Read the staff report to review the previous workplan and see the draft 2023 proposal.
Read the Staff Report Here
---
Presentation Supporting Women's History Month
March is officially Women's History Month, a month-long celebration to recognize the tremendous legacy of trailblazing American women and girls who have built, shaped, and improved our nation. Despite the challenges of systemic gender inequality throughout history, extraordinary women have made significant contributions to the growth and strength of our City, state, and nation in countless areas including literature, science, education, and culture.
This Monday, the City Council will hear a special presentation and proclamation on Women's History Month to recognize and celebrate these pioneering women and their victories.
Read the proclamation Here
---
Albert Park Camping
At Monday night's Council meeting, the City Council will consider a resolution prohibiting camping in Albert Park.  Existing campsites have caused an adverse environment to health and safety, nuisance conditions in the park, are exacerbating conflicts with park users, and are obstructing public use of the property for its intended purpose as a community park and recreational facility. The prohibition would be seasonal, from March through October of each year, and based on the opening of the park's ballfields, spaces for seasonal uses, and increased community uses and programmatic events at the park during these months of the year. The staff report also includes a brief summary of some of the City's recent actions to assist people experiencing homelessness to end their homelessness.
Read the Staff Report Here
---
Third Street Improvements  
During this week (February 27 – March 3): 
Crews will continue removing and replacing a section of sidewalk at 1654 Second Street. This work requires a lane closure and no parking on westbound Second Street.
Crews are placing concrete for curb ramps at the northeast corners of Third Street and C Street, and Third Street and B Street. This work will require a curb lane closure and no parking adjacent to the intersections.
Crews will install and raise sidewalk pull boxes along Third Street. This work will require a curb lane closure during the installation of the pull boxes.
Crews will replace the sanitary sewer main lateral on Third Street between A Street and Lootens Place. This work will require the closure of two lanes on Third Street.
IMPACTS:
The stairway from Second Street to Jessup Street (south of Ida) is closed.
For the lane shift on Second Street the posted speed limit is 25 mph. Drivers should be aware of changed conditions and be alert.
Traffic Controls (temporary signs, message boards, traffic cones, delineators, and detour signs) will be put in place to direct motorists through the work area.
Curb parking spaces will be marked "No Parking."
The daytime hours of work will be from 6 am to 6 pm, with lane closures from 6 am to 3 pm on Third Street and Second Street westbound. Lane closures will also be in effect from 9 am to 6 pm on Second Street eastbound.
CLICK HERE FOR AN INTERACTIVE MAP
VISIT THE THIRD STREET IMPROVEMENTS PROJECT WEBPAGE
---
COVID-19 Updates
As COVID-19 remains a part of our everyday lives, it is important to remember that the possibility of exposure to COVID-19 during gatherings remains high. Please remain diligent against the spread of COVID-19 by social distancing, masking, and testing whenever possible.
According to the Marin County Department of Public Health, as of February 27th, Marin County has a total of 48,920 confirmed cumulative cases to since March 2020. These numbers continue to highlight the remaining threat of COVID-19 in our communities, and the need for all community members to continue to remain diligent in their efforts to stop the spread of COVID-19.
Please follow the links below regarding the appropriate steps to follow if:  
COVID-19 booster shots and vaccination appointments continue to be offered at all Marin vaccine clinics. If you need transportation assistance to get vaccinated, please visit the following links about Lyft's Vaccine Access Program and GoGoGrandparent. As always, if you are experiencing any COVID-19 like symptoms, please get tested as soon as possible, even if you are fully vaccinated.
---
TALES OF THE CITY—MCINNIS PARKWAY TREE REPLANTING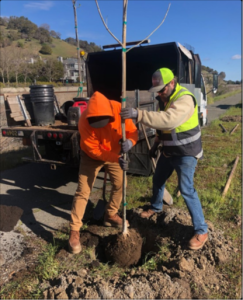 The Parks Department is replanting the trees along McInnis Parkway that were previously lost due to drought and stress. The trees were planted as a part of the Cool Parks grant program. The program, which is funded through CAL FIRE, aims to reduce carbon and greenhouse gas emissions by planting urban trees.
---
At the Last Council Meeting on February 21, 2023
Beginning with the April 18, 2022, City Council meeting, the City Council has returned to in-person meetings combined with virtual real-time public comment.
At the February 21, Regular City Council meeting, the Council:
Held open time for public expression.
Heard a report from the City Attorney.
Heard City Manager and Councilmember reports.
Approved the consent calendar.
Accepted report on Citywide Parks and Master Plan Update.
Accepted report on Boards, Commissions & Committees Rules and Procedures Update.
City Council meetings are held every first and third Monday of the month. City Council meetings that fall on a holiday are rescheduled for the following Tuesday.
---
Events
Marin Local Agency Formation Commission Accepting Applications
Accepting applications through March 10th, 2023
The Marin Local Agency Formation Commission (LAFCo) is recruiting for two open public member seats. The Commission, which is established by State law, has regulatory power over the formation and boundary changes of cities and special districts. In addition, the Commission is responsible for determining sphere of influence for all cities and special districts within the County of Marin. If you would like to apply, please fill out an application here. The Commission will accept applications for service as the Public Member through March 10th, 2023.
---
PG&E Urges Customers to See if They Qualify for Federal Programs
PG&E would like to remind customers they may be able to reduce energy bills through the CARE or FERA programs based on participation in certain public assistance programs. CARE and FERA are PG&E discount programs that help eligible customers pay their energy bills. Over 1.4 million customers are receiving a bill discount through these two programs. Simply complete the online CARE/FERA enrollment form and they'll let you know if you're eligible. Review a list of qualifying programs. Complete an application.
---
California Severe Winter Storms, Flooding, Landslides, and Mudslides (DR-4683-CA) Applicants' Briefing for Marin County
Thursday, March 9, 2023, 9:00 AM
Marin County Department of Emergency Management – EOC, 1600 Los Gamos Drive, Suite #301, San Rafael, CA. 94903
Applicants' Briefings provide potential applicants with basic information to assist them in their efforts to understand the requirements associated with applying for Public Assistance due to a Fire Management Assistance Grant (FMAG) declaration, under the California Disaster Assistance Act (CDAA) or under a Presidential Emergency Declaration. These briefings cover topics such as: application processing, eligibility requirements, cost documentation guidance, record keeping, audit requirements, and deadline dates.
---
A Resilient Neighborhoods: Free Climate Action Workshops – Learn to Live Lightly on the Earth
Sign up for this fantastic 5-session climate action workshop with Resilient Neighborhoods this spring. Participants will learn how to live sustainably and bring climate-friendly practices to their homes. The sessions take place every other week via teleconference. The program is free for Marin residents. The next workshops start on Mar 30 and Apr 5. >>Learn More and
---
Small Business Development Center (SBDC) Free Workshops
Calling all businesses, the Small Business Development Center has lots of resources and upcoming trainings. Here are a couple examples:
Storytelling Marketing Through Video and Image
Learn what it takes to create an image or video that has impact, draw and pull so that your clients want to connect and follow you.
Thurs, Mar 14 | 12 – 1:30 PM Register Here
Get Your Website Noticed & SEO Best Practices
Learn tips to be seen in searches and how to maximize your website potential to generate more leads.
Wed, Mar 29 | 12 – 1:30 PM Register Here
---
Quiz
"What is this flower, and can it be found in San Rafael?
"