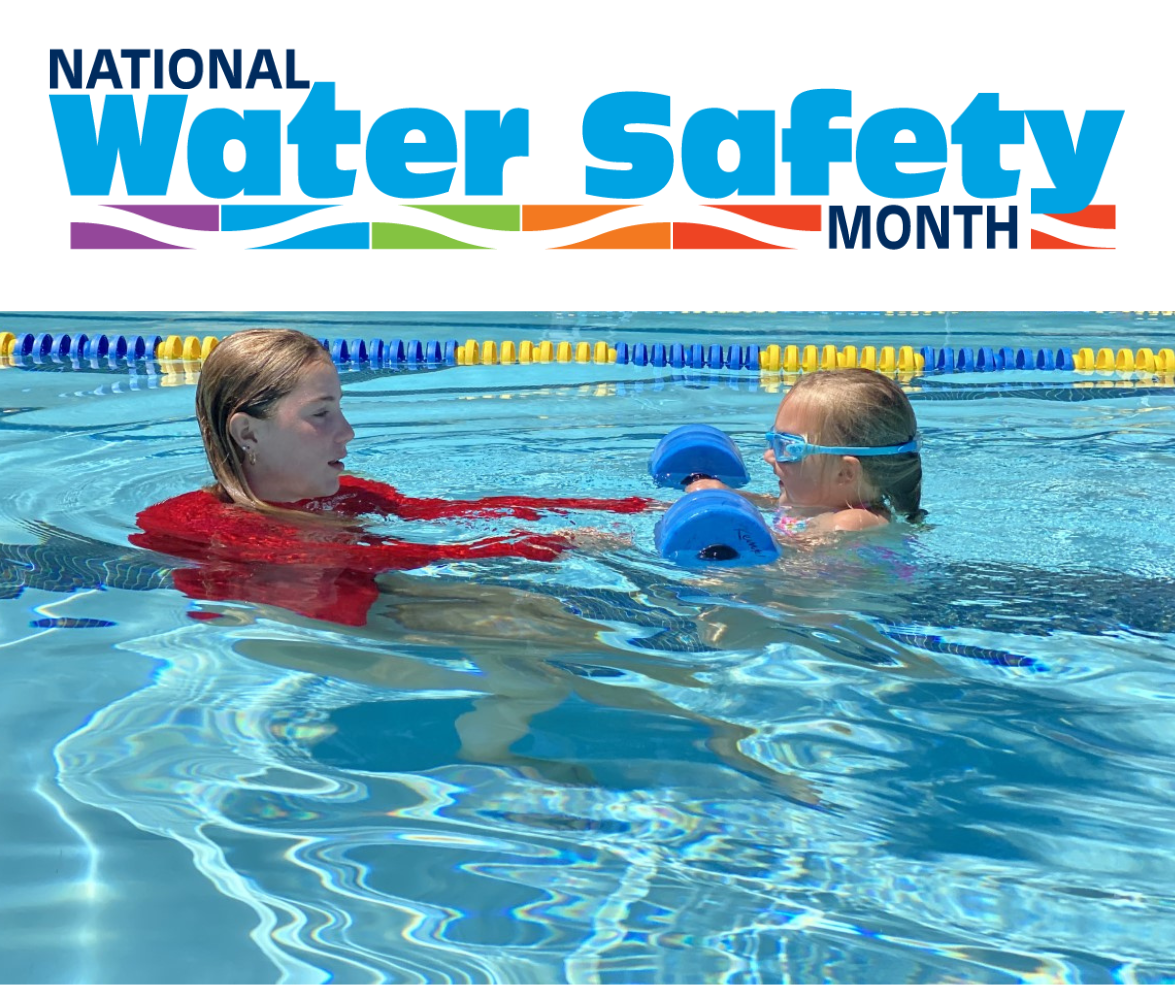 May is National Water Safety Month
In the U.S., there are an estimated 4,000 fatal unintentional drownings per year. That's an average of 11 per day! In California, drowning is the leading cause of injury death for children under the age of 14.
With the summer season quickly approaching, families are planning their summers full of vacations, visiting their local or favorite community pool, swimming lessons or having family and friends over in their backyard pool. It's extremely important to spread the word on water safety.
Read and obey all rules and posted signs.
Designate a responsible adult(s) as the person to watch over children whenever they are in, on or around any body of water, even if a lifeguard is present. Do not trust a child's life to another child.
Always swim with a buddy, never alone, no matter how strong of a swimmer you are. According to the USA Swimming Foundation, children who swim with their families are 2.7 times more likely to be good swimmers.
Avoid distractions when supervising children in or near water. No reading, texting, or playing games on your phone.
When choosing a life jacket— make sure it is the right type for the activity, is U.S. Coast Guard approved and fits the person appropriately. Check the label on the life jacket for weight limits and check buckles and straps for proper function. Discard any life jacket with torn fabric or straps that have pulled loose.
Make sure swimmers know about the water environment and any potential hazards, such as deep and shallow areas, currents, obstructions, and the locations of entry and exit points. The more information people have, the more aware they will be of hazards as well as safe practices.
Take breaks from water activities. This gives swimmers and those supervising them an opportunity to rest, refuel and stay hydrated.
Call for help if you or someone is in trouble.
Pools aren't the only place people swim or play in the water. Swim safely in splash parks, lakes, rivers, and the ocean.
No matter your age, learning to swim is the one of the best ways to be safer in and around water. Formal swimming lessons in children as young as 1 year old can reduce the risk of drowning.
Check out this video on the Today show about water safety and water wings/pool floaties.
Be sure to talk with your family and friends about the importance of water safety and take the Safe Swimmer Pledge! Good rules to follow whether you're at home, public pool or swimming spot.
If you or your child need swim lessons this summer, consider the Terra Linda Pool for swim lessons. Information can be found at www.cityofsanrafael.org/swim-lessons/
Scholarships are available for San Rafael residents.
We can all do more to keep people safe!
Looking for more information on staying safe in the water? Visit the National Drowning Prevention Alliance for educational resources.