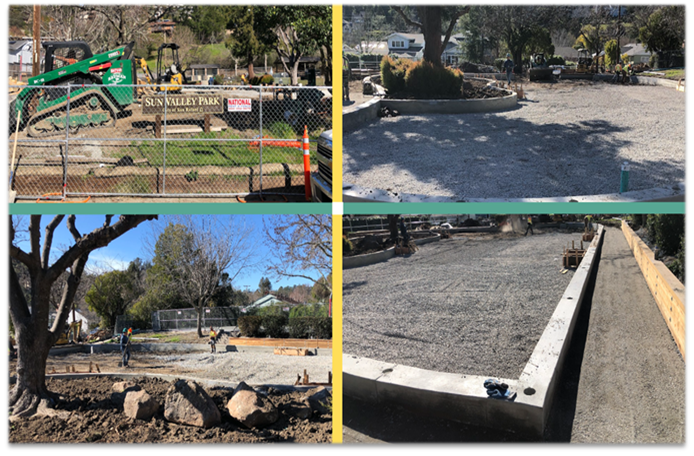 JC Agcaoili, Assistant Engineer
Construction on the Sun Valley Park Playground Improvements has made great progress since the project first began in mid-December.  The project had to stop during the late December/early January storm but has been moving forward now that the weather is clearer.  We have installed a new retaining wall and the perimeter of the play area now has a brand new concrete retaining curb.  The current major operation is preparing the play area surfacing to receive the equipment.  The gate and fencing surrounding the play area will be installed when the area inside the curb has been fully prepared.
Playground equipment is expected to arrive mid-March and will be installed upon arrival.
The project is on track for our targeted completion in late April 2023.  More information and project updates can be found at https://www.cityofsanrafael.org/sun-valley/