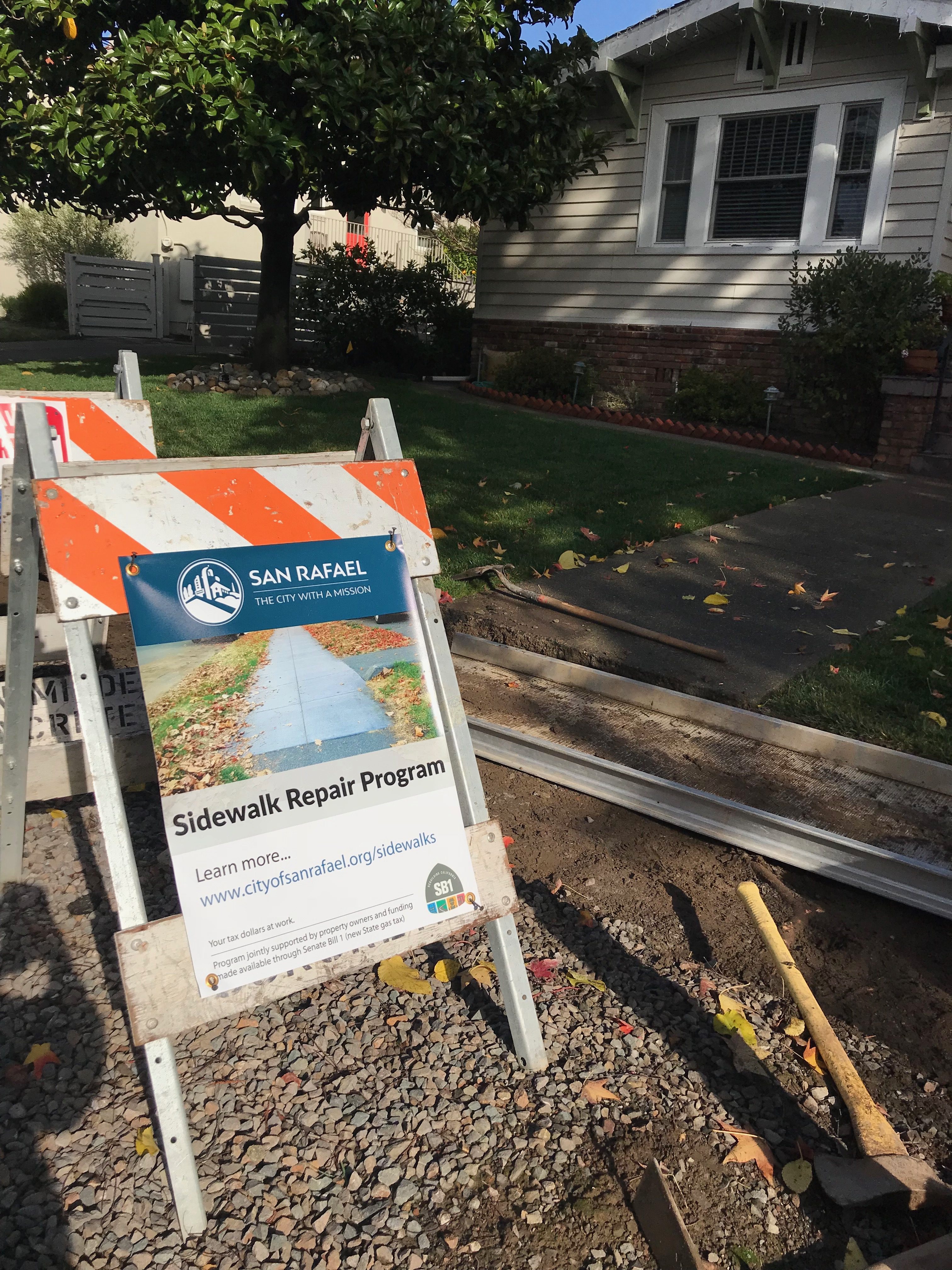 Construction has started at the 6 initial Sun Valley properties identified in the 12/4/18 – Sidewalk Repair Program (SRP) Update. Today Van Midde & Son Concrete crews demoed out over 700 square feet of sidewalk, and will getting ready to set forms for the new concrete as soon as tomorrow or Wednesday. The new sidewalk will be poured and finished by the end of the week.
Fun fact: this year's Sidewalk Repair Program is green! Ordinarily these old pieces of sidewalk would go to Marin Sanitary to be disposed of, but Van Midde and Son Concrete actually has a recipient for the old concrete who will reuse them as concrete infill.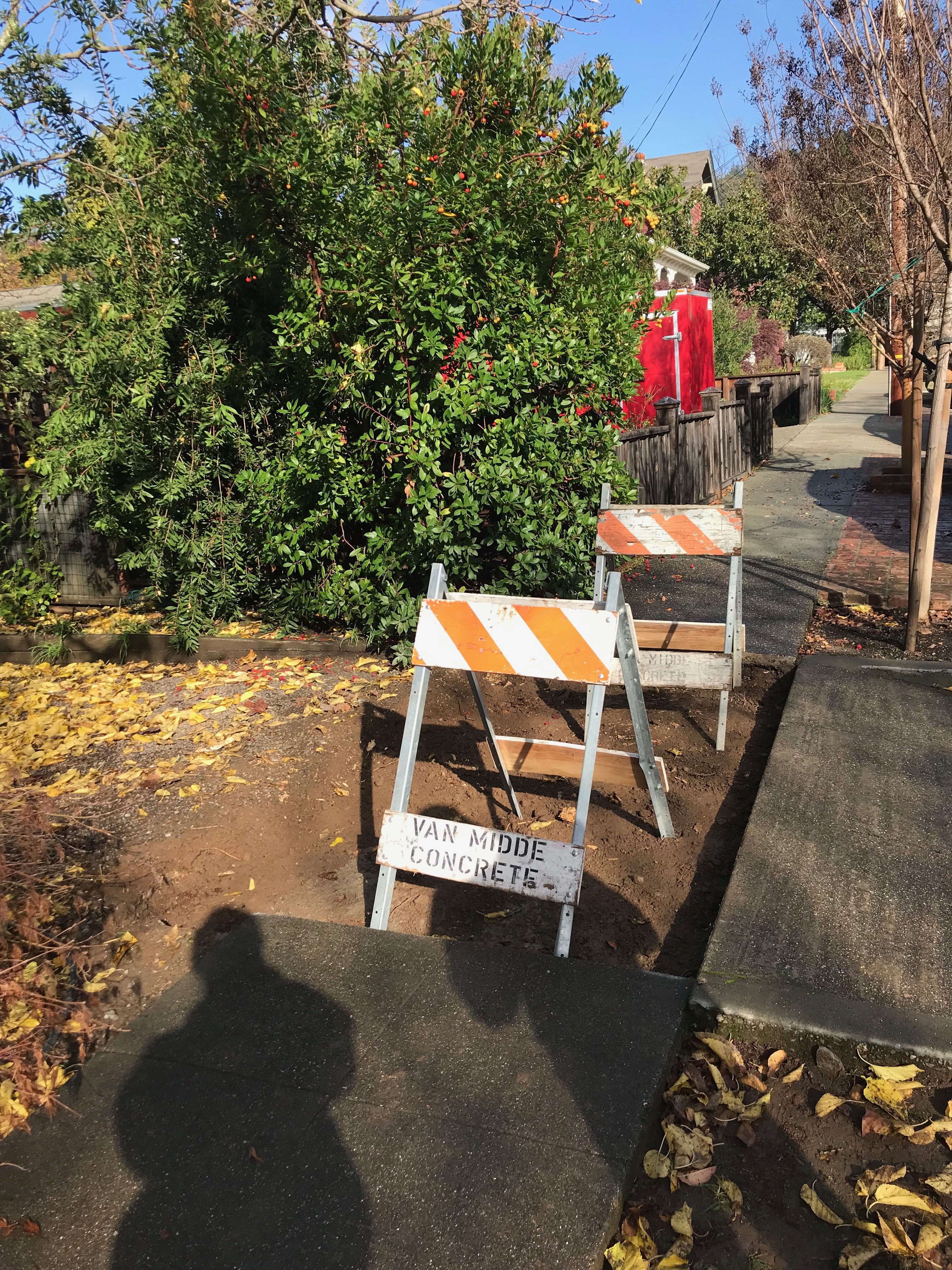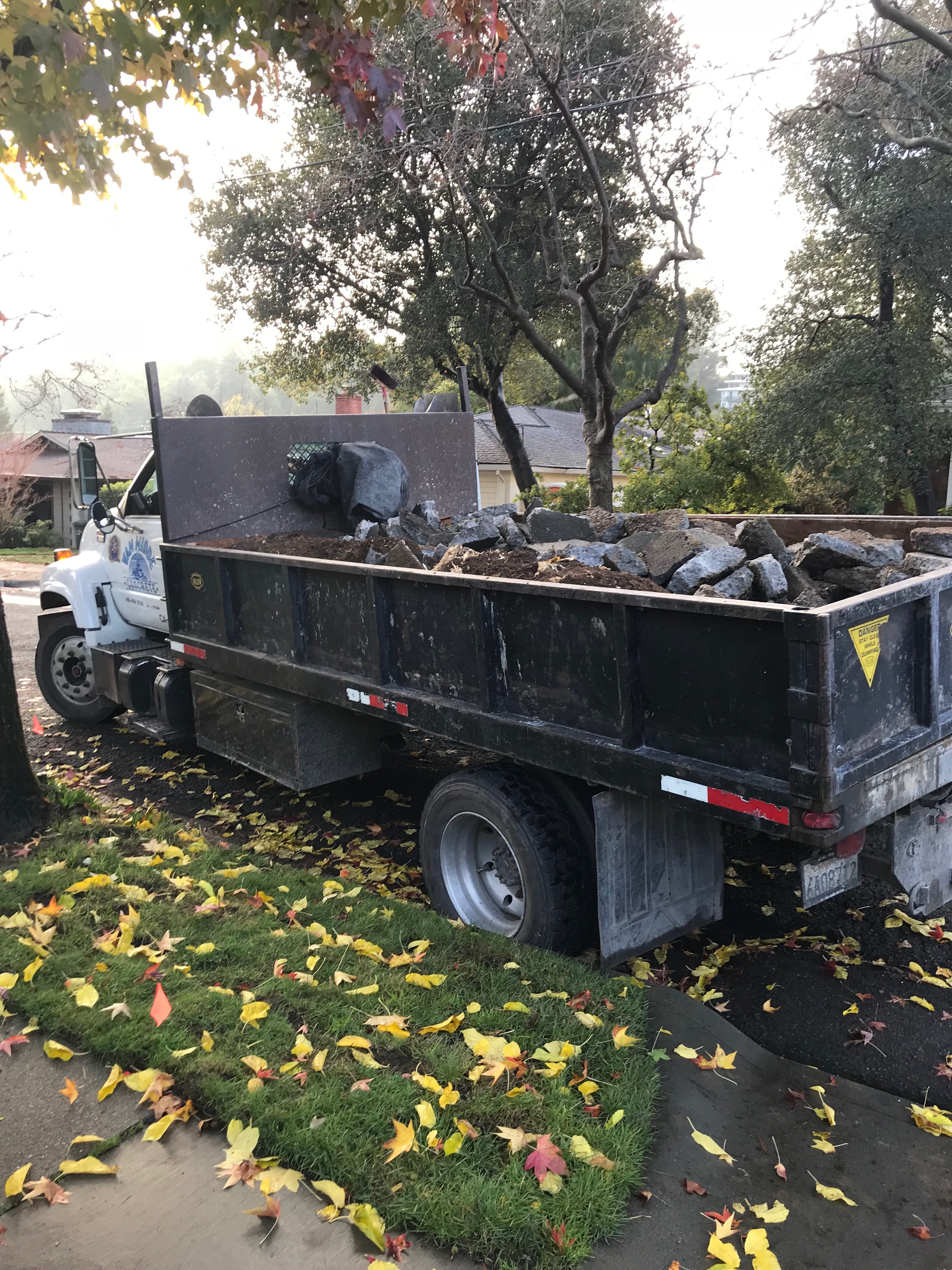 Van Midde and Son Concrete crews will be breaking from Christmas to New Years, but will be back in Sun Valley for new properties starting on January 2nd. Those property owners will be notified no later than Wednesday, December 19.
Want to see all the 188 properties that are included in the Sidewalk Repair Program this year? Check out our new interactive Encroachment Permit map our on the Public Works Homepage. Click Continue –> Filters –> Project Type –> Select Sidewalk Repair Program.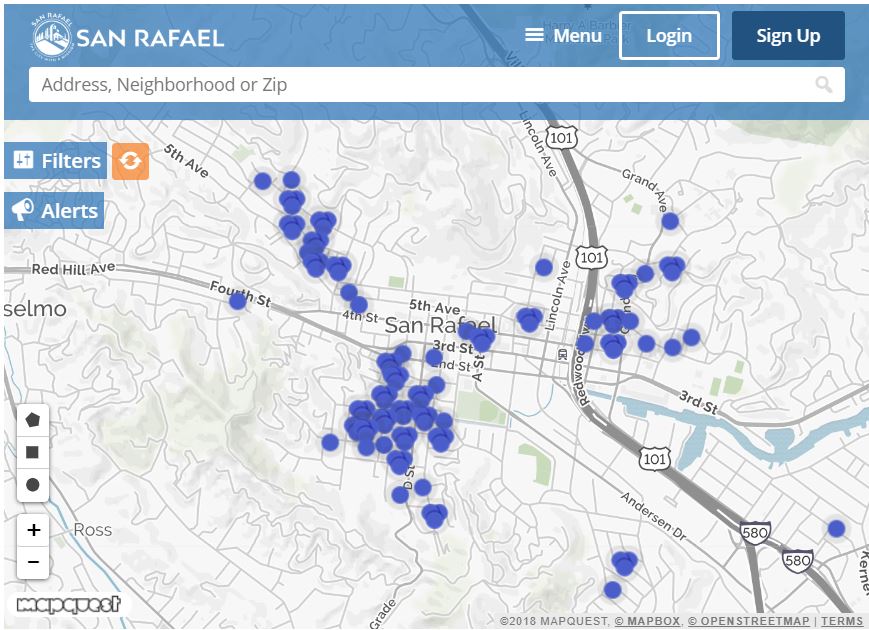 For more information, visit the Sidewalk Repair Program homepage.
Back to Sidewalk Repair Program Updates.