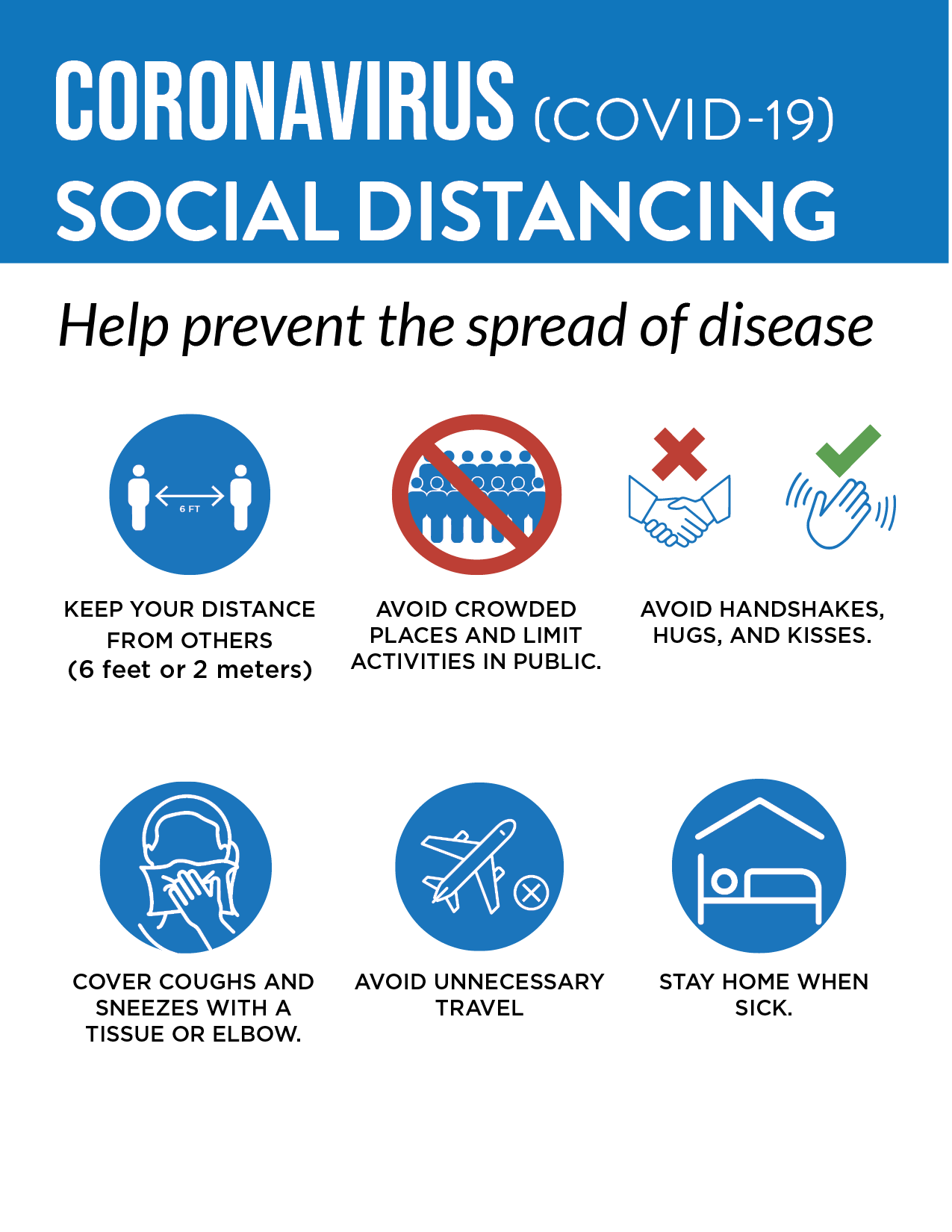 Para traducir esta página, desplácese hasta el final, haga clic en "Translate", y seleccione su idioma.
COVID-19 spread reduces activity to only most essential needs.

City of San Rafael closing facilities to walk-in service – we will provide limited access to City Hall by appointment only.
Seven health officers within six Bay Area counties are taking a bold, unified step to slow the spread of novel coronavirus (COVID-19) and preserve critical health care capacity across the region. At 1 p.m. today, the County of Marin announced a legal order directing residents to shelter at home for three weeks beginning March 17.   
The order defines essential activities as necessary for the health and safety for individuals and their families. Essential businesses allowed to operate during the recommended action include health care operations; businesses that provide food, shelter, and social services, and other necessities of life for economically disadvantaged or otherwise needy individuals; fresh and non-perishable food retailers (including convenience stores); pharmacies; child care facilities; gas stations; banks; laundry businesses and services necessary for maintaining the safety, sanitation and essential operation of a residence.  In addition, health care, law and safety, and essential government functions will continue under the recommended action. 
"While the goal is to limit groups congregating together in a way that could further spread the virus, it is not complete social shutdown," said Dr. Matt Willis, Marin County's Public Health Officer. "You can still complete your most essential outings or even engage in outdoor activity, so long as you avoid close contact." 
Read the full joint press release 
Starting Monday, March 16, 2020, the City of San Rafael will be closing to walk-in service. City libraries and Community Centers will be closed and access to City Hall will be available by appointment only to help prevent the spread of Coronavirus (COVID-19). Public Safety services will not be impacted by these closures. These closures will continue until further notice. 
The decision to stop all non-essential services was made in collaboration with the County Public Health Officer and other Marin County cities and towns. We understand the impact these closures pose to our community.  As such, we are diligently working toward making as many non-essential services available digitally as possible.  
These actions follow the announcement from Governor Gavin Newsom to close bars, wineries, brewpubs, and restrict restaurants to half of their existing capacity. Governor Newsom also recommended self-isolation for individuals 65 years or older and anyone with underlying health issues, such as blood disorders, chronic kidney disease, asthma, chronic liver disease, compromised immune systems, pregnancies in the last two weeks, metabolic disorders, heart disease, and other conditions that make them more susceptible to serious illness from the coronavirus.   
Please continue to practice prevention efforts by washing hands, avoiding crowded areas, limiting travel, and staying home when possible. 
Read the full City of San Rafael press release from March 15, 2020
For the most recent updates regarding COVID-19 in San Rafael, please visit www.cityofsanrafael.org/coronavirus