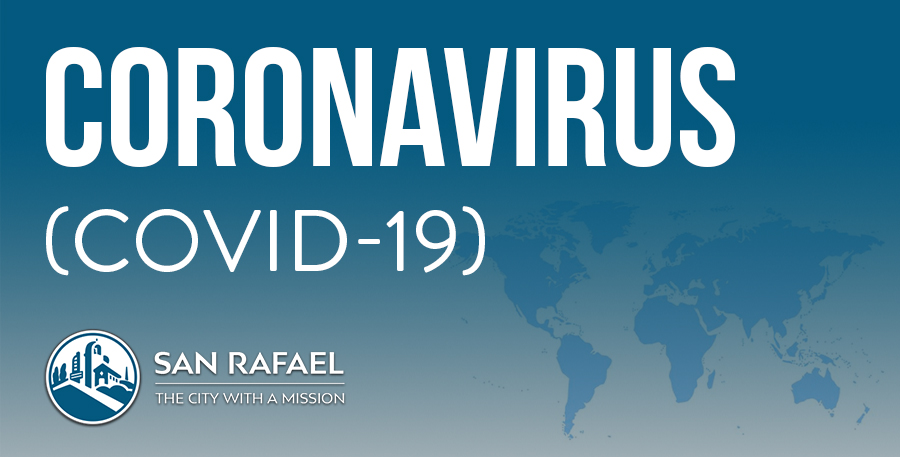 San Rafael announces closure of all non-essential City services – including libraries and limited access to City Hall by appointment only
SAN RAFAEL, CA- Starting Monday, March 16, to further mitigate the spread of COVID-19, also known as the novel Coronavirus, the City of San Rafael will be closing all non-essential services. City libraries will be closed and access to City Hall will be available by appointment only. Public Safety services will not be impacted by these closures. 
In addition to these closures, the San Rafael City Council will be cancelling its March 16th City Council meeting in alignment with new guidance received from the County Health Department and Governor Newsom's office today regarding acceptable gathering sizes and social distancing. 
"The decision to stop all non-essential services was made in collaboration with the County Public Health Officer and other Marin County cities and towns," said City Manager Jim Schutz. "We understand the impact these closures pose to our community.  As such, we are diligently working toward making as many non-essential services available digitally as possible."  
The decision to stop all non-essential services follows today's announcement from Governor Gavin Newsom to close bars, wineries, brewpubs, and restrict restaurants to half of their existing capacity. Governor Newsom also recommended self-isolation for individuals 65 years or older and anyone with underlying health issues, such as blood disorders, chronic kidney disease, asthma, chronic liver disease, compromised immune systems, pregnancies in the last two weeks, metabolic disorders, heart disease, and other conditions that make them more susceptible to serious illness from the coronavirus.  
Additionally, today, the Centers for Disease Control issued  guidance recommending that for the next eight weeks, organizers (whether groups or individuals) cancel or postpone in-person events that consist of 50 people or more throughout the United States. 
The closure announced today by the City of San Rafael will not impact essential services which include water, electrical, fire, or police services.  
For the most recent updates regarding COVID-19 in San Rafael, please visit: https://www.cityofsanrafael.org/coronavirus/