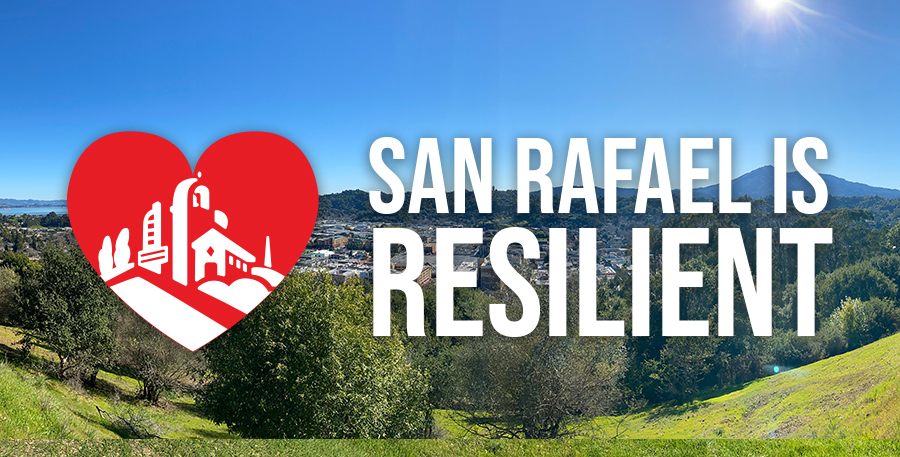 Marin County has officially been assigned to Tier 3 (orange status) or "moderate" risk level as part of the Blueprint for a Safer Economy.  The State approved this move due to fewer daily cases, a reduction in the proportion of positive tests among those who are tested, and progress in addressing the County's lowest-income communities. The primary changes allowed under the state order as Marin moves into Tier 3:  
* Personal Care Services include skin care, cosmetology, nail services, tattoo parlors, piercing shops, and massage therapy (in non-healthcare settings). See the complete list of businesses and activities allowed to reopen under Tier 3 (orange status).  
Beginning Monday, April 5th the City of San Rafael will begin offering in-person services to the community. 
The County must spend at least 21 days in Tier 3 and meet additional requirements before advancing to the next, less restrictive "minimal" risk, or Tier 4 (yellow status). 
As Marin experienced earlier this year, if COVID conditions worsen, the County will move back into a more restrictive tier, so please continue to be safe—wash your hands, keep a safe distance, and wear your face mask when you leave home.  
COUNTY PRESS RELEASE
DATA DASHBOARD
---
Reunión
 con el ayuntamiento  |  COVID-19 Town Hall in Spanish
Join San Rafael Councilmember Maika Llorens Gulati to discuss the latest on COVID-19, rental assistance opportunities, and financial assistance for San Rafael small businesses. Have a question about COVID-19, vaccines, rental assistance, the City of San Rafael, or any other topic? Ask your questions here in advance or during the virtual meeting on March 25 from 6:30 to 7:30 pm. 
When: Thursday, March 25 from 6:30 pm – 7:30 pm
Where: Watch live on the City of San Rafael's YouTube Channel. 
Special guests: 
Councilmember 

Maika

 

Llorens

 Gulati

 

Dr. Lisa Santora, Deputy Public Health Officer

 

Lorenzo Cordova, Senior Aide to Marin County Supervisor Dennis 

Rodoni

 
This event will be streamed in Spanish with English interpretation. 
ASK A QUESTION
SAN RAFAEL YOUTUBE
---
Follow Marin's Vaccination Progress
Marin County launched its third vaccination dashboard, "Vaccinations by Race/Ethnicity and Age." The charts show the percentage of each age group and each race/ethnicity (by age group) that have either received the 1st dose of the Pfizer/Moderna Vaccine, completed the vaccine series (2nd dose of the Pfizer/Moderna Vaccine or received the Johnson and Johnson vaccine), or have not been vaccinated. 
Find out if you're eligible for the vaccine, make an appointment, or sign up to be notified that it's your turn on the County's vaccine website below.  
VACCINE INFO
VACCINE DASHBOARD
---
Reminders