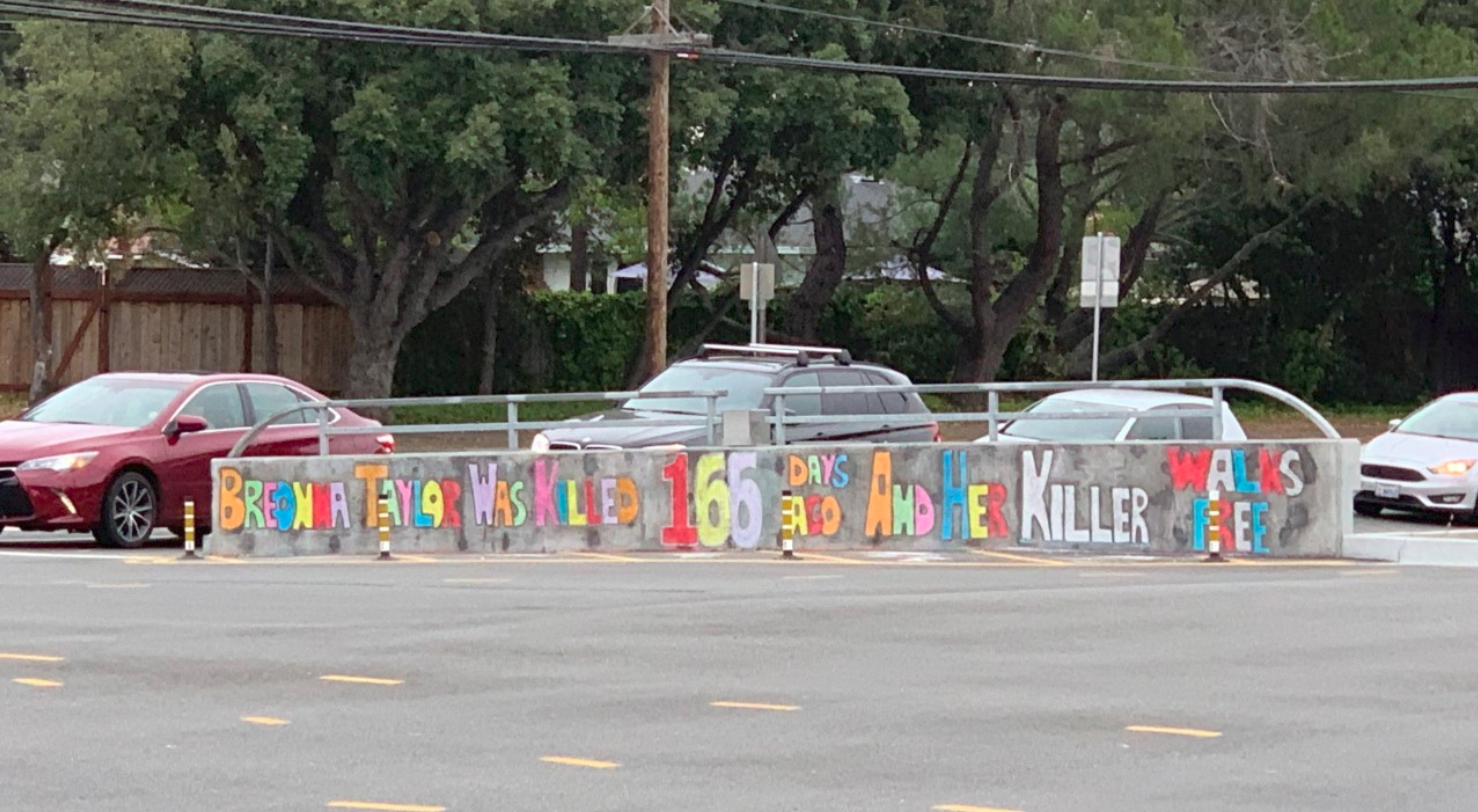 In October 2020, the San Rafael Social Justice Community Art Group (Group) formed in response to the community's desire to support the social justice messaging which was embedded in the chalk art mural created over the Summer of 2020 honoring Breonna Taylor's life at the intersection of Las Gallinas and Freitas Parkway. After multiple discussions, the Group worked to define the parameters and goals of creating a publicly sanctioned art piece in Terra Linda. These goals included celebrating the core themes of JEDI – Justice, Equity, Diversity, and Inclusion through the lens of a Marin-based black, Indigenous and people of color (BIPOC) perspective and creating an art installation that would inspire the community to come together to heal, learn, and feel hope and unity.
Partnering with Marin Youth in Arts, the San Rafael Social Justice Community Art Group is proud to officially solicit a Call for Artists. All artists, adults and children practicing in and around San Rafael are eligible and encouraged to apply. Further details including application requirements can be found within the "Purpose, Goals, and Call for Artists". All applications and questions must be submitted to SRcommunityart@gmail.com no later than Monday, March 15. The top 2 or 3 applicants will be reviewed by a Pilot Public Art Advisory Group and their feedback will then be provided to the City Council, who will have full and final authority to approve any project.
As a community art project, we continue to encourage all members of the community to provide their feedback. There will be opportunities for community conversations as the process unfolds. To stay up to date on this projectvisit: https://www.cityofsanrafael.org/art-and-public-expression/ and to provide comments, feedback or inquiries please email SRcommunityart@gmail.com.