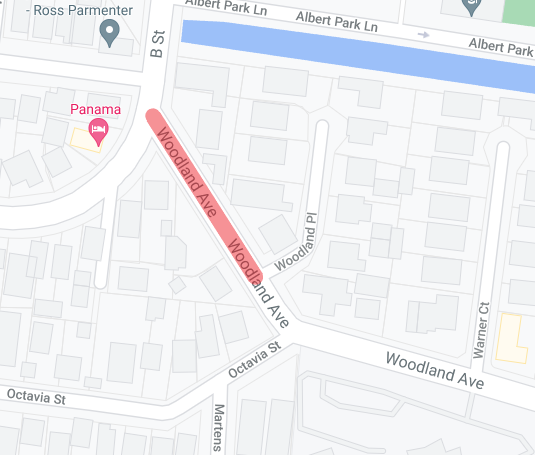 The San Rafael Sanitation District are scheduled to work on their Woodland Avenue Sewer Improvement project. The work is scheduled for the following Saturday's: August 7, August 14, and August 21 from 7 am to 5 pm. Work on the weekend is to ensure that the project will be completed in a timely manner.
The District's contractor, Westland Contractors, Inc. will be on Woodland Avenue from Woodland Place to B Street to perform trenching and install lower lateral sewer lines. The work will be within the Woodland Avenue right-of-way and will require lane closures and traffic control. There are no road closures or roadway detours planned and the road will be be open with traffic control for local access. However, through-traffic will be detoured via Bayview Street, C Street and Octavia Street. In addition, sidewalks may be re-routed around the specific worksite where the trenching is being conducted and the contractor will provide pedestrian detours around each worksite.
Please drive with caution and follow all posted directional signals. For any questions or inquiries, please contact project manager, Dave Nicholson, at David.Nicholson@cityofsanrafael.org or (415) 453-5369.