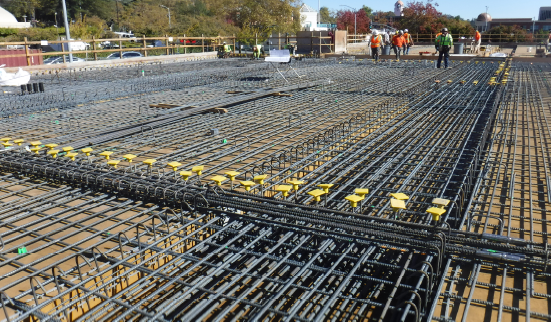 During the month of October 2018, Alten Construction finished with the slab on grade at the basement level and all of the offsite utilities (water, sewer, storm drain and gas). The contractor then proceeded with the installation of the shoring for the first floor (podium deck). All of the contractor's forces have been focusing on getting the podium deck ready for the big concrete pour. This has taken a lot of coordination laying out all the gridlines, walls, offices and restrooms so the subs can layout and install rebar, sleeves, drains, electrical conduits and embeds correctly. The team's goal is to have the first floor poured and the site weatherized before the rain season arrives. Continued inspection by the Inspector of Record (IOR) and the City inspector are occurring weekly.
PROJECT TEAM
Owner: City of San Rafael
Project/Construction Manager: Kitchell, Sacramento, CA
Architect: Mary McGrath Architects, Oakland, CA
Contractor: Alten Construction, Inc.
Click here for the full update!