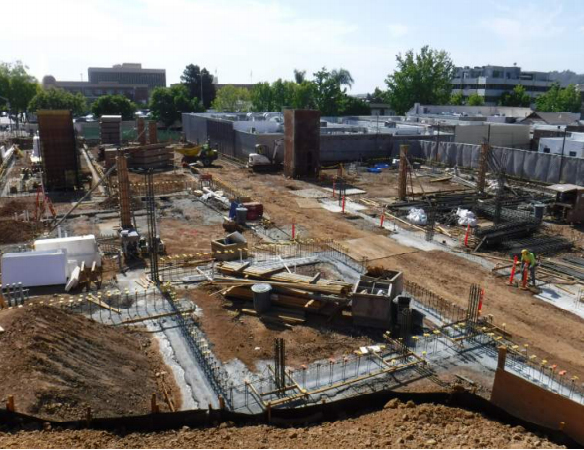 During the month of June, Alten Construction completed the excavation of all footings and spread footings. Rebar installation for strip and spread footings were completed, inspected, and poured in place. Contractor also erected, formed and poured all basement columns. The installation of the shotcrete forms began by erecting all the forms along C-Street and 5th Avenue. Contractor then followed with the installation of the waterproofing, grout injection ports, rebar, sleeves, electrical conduits with outlets, door frames and scaffolding. The IOR, City inspector and the Structural Engineer all have been to the site performing random inspection assuring proper installations. In addition review and processing of submittals and Request for Information (RFI's) continue in high volume/pace.
PROJECT TEAM
Owner: City of San Rafael
Project/Construction Manager: Kitchell, Sacramento, CA
Architect: Mary McGrath Architects, Oakland, CA
Contractor: Alten Construction, Inc.
Download the full update here!
Back to Monthly Updates