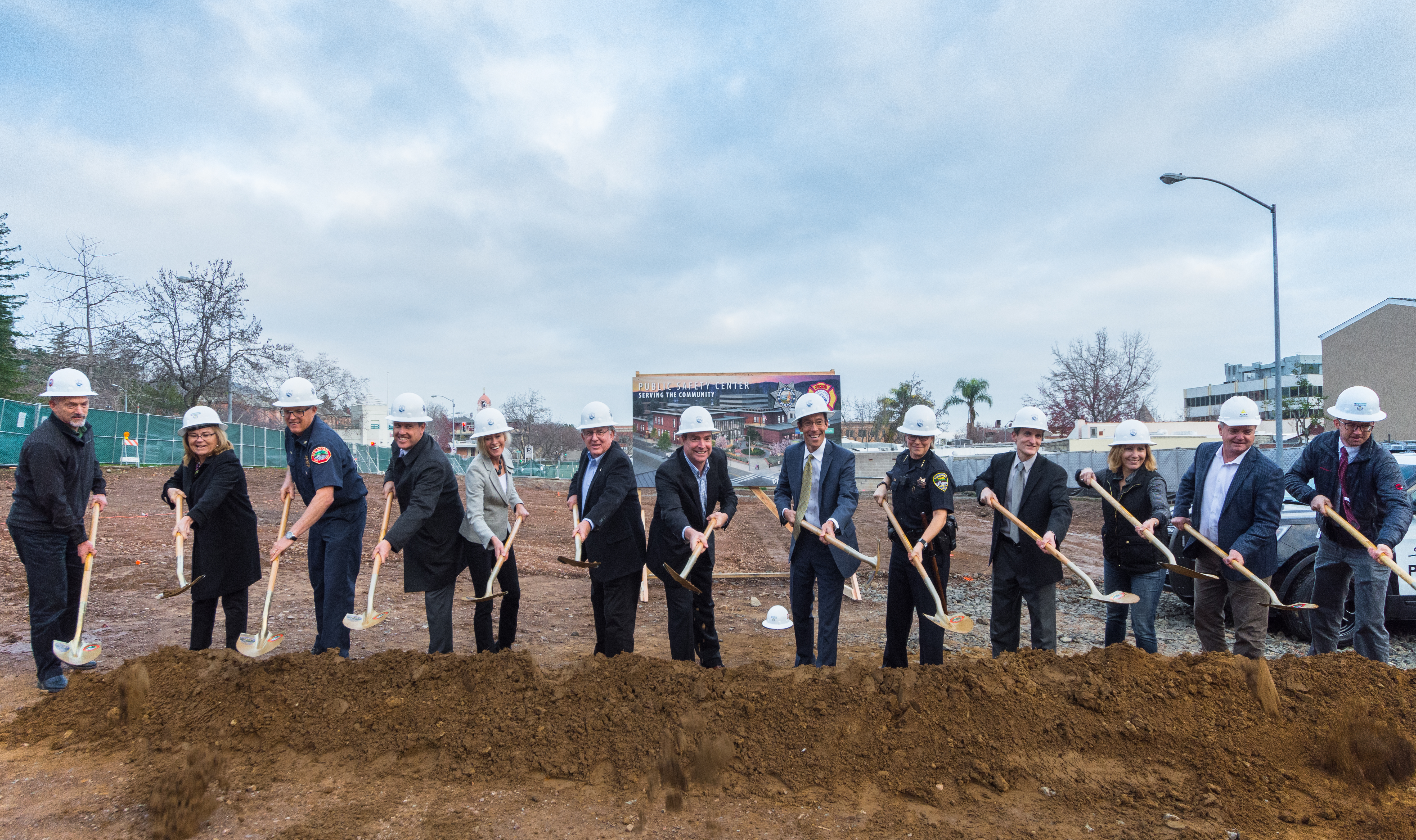 Great news! The Public Safety Center notice to proceed will be issued next Monday, February 5.  The site is completely cleared, the office trailers have been dropped off, and the contractor's A team is ready to go.  The pre-construction meeting took place this week where Police and Fire Chiefs expressed their excitement for this new milestone.  The entire community will benefit from this estate of the art facility.  The project completion is scheduled for Spring of 2020.
PROJECT TEAM
Owner: City of San Rafael
Project/Construction Manager: Kitchell, Sacramento, CA
Architect: Mary McGrath Architects, Oakland, CA
Contractor: Alten Construction, Inc.
Back to Monthly Updates