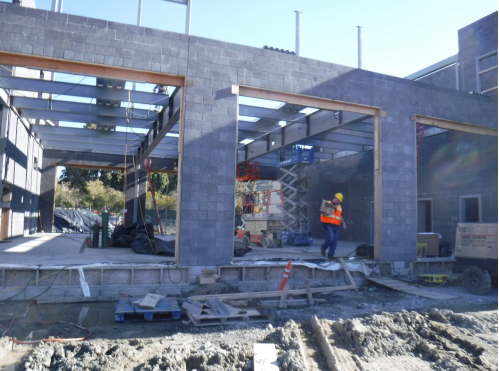 Project Update:
During the month of March, Alten Construction mobilized material and equipment
and began installation of CMU at the perimeter and interior building walls. The
installation of UG MEP elements (including deep interior and Apparatus Bay trough
drain aspects) was completed. Delivery, staging, and set up of CMU material and
equipment continued during the month. Progress throughout the month was
significantly and repeatedly affected by adverse weather (rain).
PROJECT TEAM:
Owner: City of San Rafael
Project/Construction Manager: Kitchell, Sacramento, CA
Architect: Mary McGrath Architects, Oakland, CA
Contractor – Alten Construction, Inc
Back to Monthly Updates