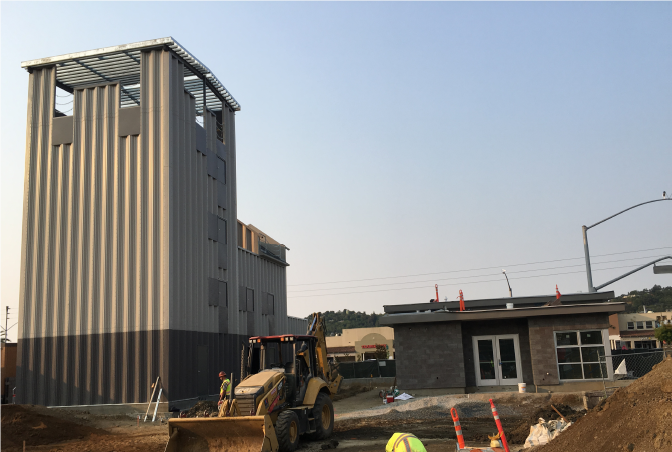 Project Update:
During the month of July, Alten Construction continued MEP rough-in and framing at the Main Building. Fire  roofing was completed. Exterior roofing/sheathing commenced. Drywall tape/finish occurred at the Classroom, as well as TPO roofing. The concrete decking for the Training Tower was completed while finishes commenced. Work began
for the on-site/off-site utilities and storm drain.
PROJECT TEAM:
Owner: City of San Rafael
Project/Construction Manager: Kitchell, Sacramento, CA
Architect: Mary McGrath Architects, Oakland, CA
Contractor – Alten Construction, Inc.
Download the full update here!
Back to Monthly Updates