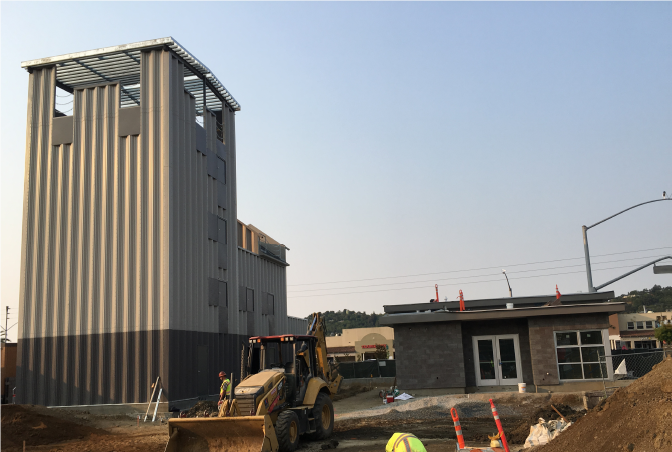 Project Update:
At Fire Station #52, the Training Tower erection has been completed.  Minor electrical and mechanical work is to follow and is scheduled to be completed by the end of August.  The Training Classroom is now completely watertight and interior finishes such as drywall, tape, and mud work are well underway.  At the Fire Station building, interior wall framing is ongoing.  MEP rough-in and fireproofing activities have been completed.  The Contractor is working in all three buildings concurrently with installation of site utilities.  The site work is evident throughout, with excavations for storm drain on the south side and for electrical and other utilities on the north side of the site.
PROJECT TEAM:
Owner: City of San Rafael
Project/Construction Manager: Kitchell, Sacramento, CA
Architect: Mary McGrath Architects, Oakland, CA
Contractor – Alten Construction, Inc.
Download the full update here!
Back to Monthly Updates